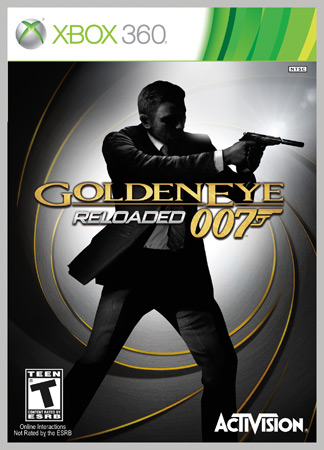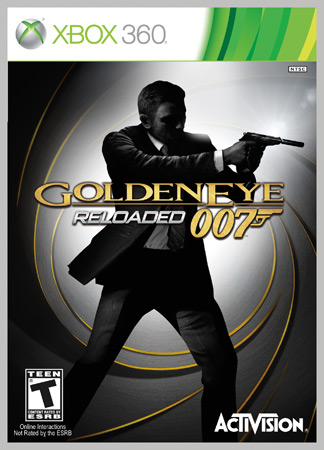 Last year, around the same time Activision released James Bond 007: Blood Stone on consoles, they unleashed a revamped and retrospective gun battle on the Wii in the form of a modernized shooter that updated a Nintendo 64 classic. Now Goldeneye is back with a high definition remix for the Xbox 360 and PlayStation 3 with Goldeneye 007: Reloaded.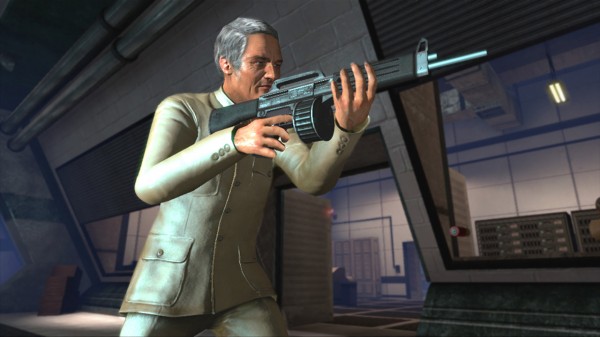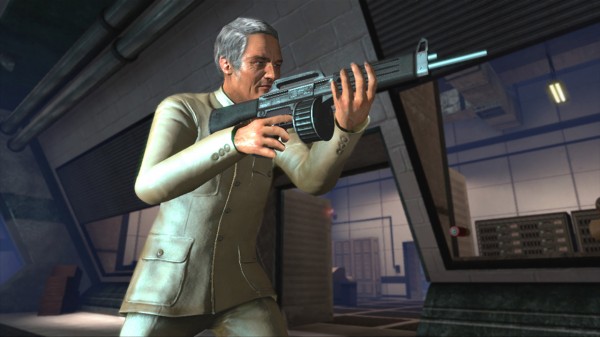 The original Goldeneye movie hit theaters in 1995 as Pierce Brosnan's James Bond debut. Truly, Goldeneye ushered us into a new age of Bond, being the first 007 movie since 1989's License to Kill. Not only did it give us a new Bond actor, but it also was the introduction of Judi Dench as M, a role she still plays in the ongoing franchise, even long after Brosnan doffed the gadgets and the tux. Daniel Craig became the new and tougher Bond in 2006's Casino Royale, and the 2010 Goldeneye game pitched a "what if" scenario that rewrote the Goldeneye story with Craig's modern Bond in the driver's seat. That's the game that now has made its way to current-gen consoles with a single player story mode, the requisite multiplayer experience, and a new MI6 Ops Missions mode that expands the overall game for massive replayability.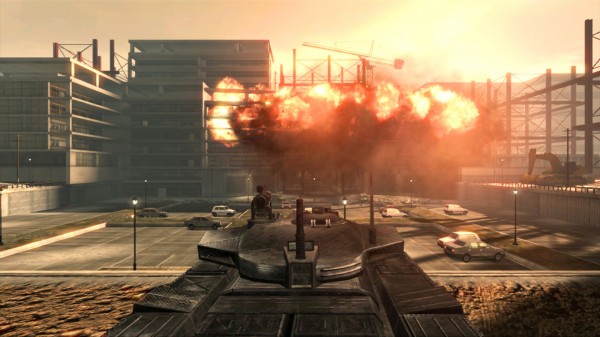 Goldeneye comes with a lot of baggage up front. The original Goldeneye game was a groundbreaking first person shooter when it hit the Nintendo 64 in 1996. It quickly became a staple for folks thirsting for great competitive action, and the four player splitscreen multiplayer mode is a fond memory for many gamers from that era. It stands to reason that there are a lot of expectations, as well as trepidation, when it comes to a remake of such an important game. Goldeneye 007: Reloaded manages to tread that thin line to deliver a satisfying game without ever feeling like a phoned in cash grab.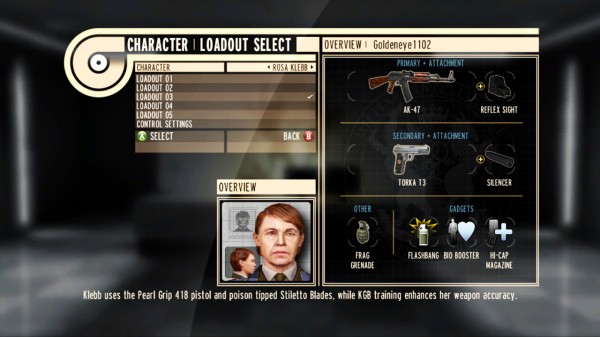 The single player game sits front and center with most James Bond video games, and that's mostly the case here, too. There's no denying the significance of the multiplayer for this title, but switching out the Bond actor in an established story makes for an intriguing enough premise that the story mode become compelling in its own right. The last couple of Bond games have been third person action games, but this one goes first person, in keeping with Goldeneye's gaming legacy. In the story mode you'll do a lot of gunning, but there's just as much stealth involved. In fact, being stealthy instead of running into situations with your guns blasting is a more rewarding experience. There also are lots of objectives in each level that will have you using Bond's smartphone to hack security and grab photos, a nice espionage break that frequently pops up between action segments.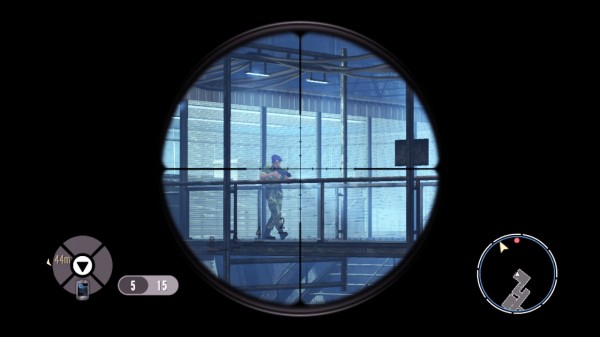 While the story does hit some of the high points from the familiar Goldeneye plot and offers some nods to the original game, it decisively does its own thing most of the time. I'm a big supporter of adaptations being faithful to their source material, but here the changes make for a much better game than we would have gotten from a straight up translation of the old game into the modern era. The layout of the objectives, coupled with the look and feel of the game engine, are reminiscent of the Call of Duty: Modern Warfare games, and Goldeneye often delivers similarly easy gameplay. That's not to say that the game is a cakewalk, but it presents a lot less challenge than it might have. The multiple difficulty modes rectify this to an extent, even expanding your mission objectives on each level as you go for the harder modes. The result is a fun and often intense game that ends up being fairly brief but enjoyable.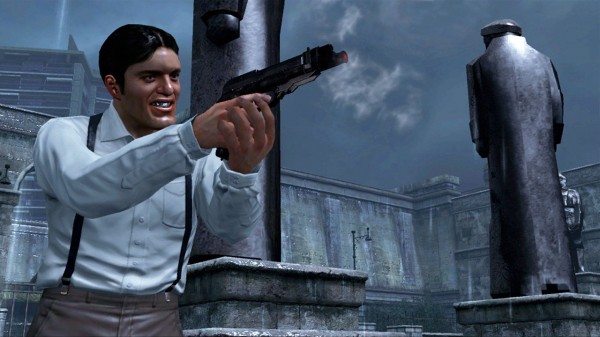 Most players checking out Goldeneye 007: Reloaded will have the multiplayer component at the top of their interests, and that's where this game really shines. There are plenty of familiar multiplayer variants, along with some new and unique game modes thrown into the mix. One of the more interesting modes is called Escalation. It starts each player with a low tiered weapon. Each time you successfully kill an opponent with your current weapon, your weapon tier raises, and you get a new firearm. Dying too much can lower your tier again. The first player to kill a player with each of their weapon tiers wins the match. Another variant, Classic Conflict, brings familiar faces into the shuffle, allowing you to step into the shoes of your favorite Bond villain (yes, everyone wants to be Oddjob) to use their unique skills in online battles.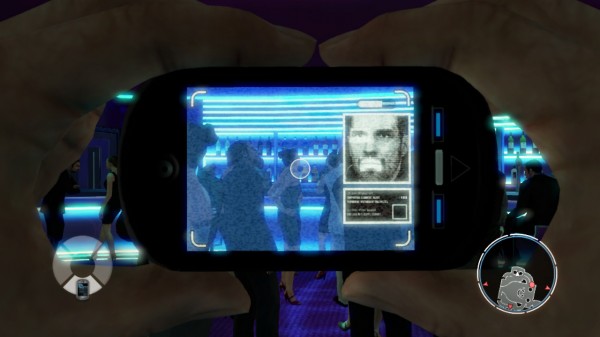 Local split screen and private online game matches also allow some awesome customization in the form of game modifiers. You can change and customize everything from time limits to sprint duration to how your radar works, ending up with a vast array of game types to suit your preferences. You can't use the mods for the standard online matchups, but it makes for some cool twists when you're playing with friends.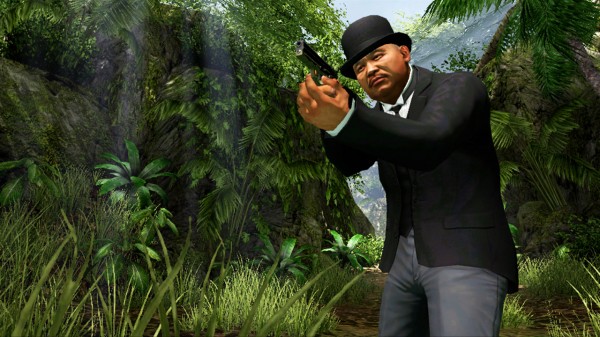 Goldeneye 007: Reloaded's third big game mode is MI6 Ops, a feature unique to this HD remake. MI6 Ops offers a separate menu full of game modes that present objective based scenarios unique from what the standard single and multiplayer games give. Elimination Ops will have you killing a number of enemies within a time limit, while Stealth ops has you offing the bad guys without breaking cover and being detected. Defense Ops requires that you download data from multiple computer terminals while protecting them from the incoming enemies. The final mode, Assault Ops, simply (ha!) requires that you survive as you make your way through a level to an extraction point. The game modifiers from the multiplayer game also work in MI6 Ops mode, an excellent addition to an already addictive game mode.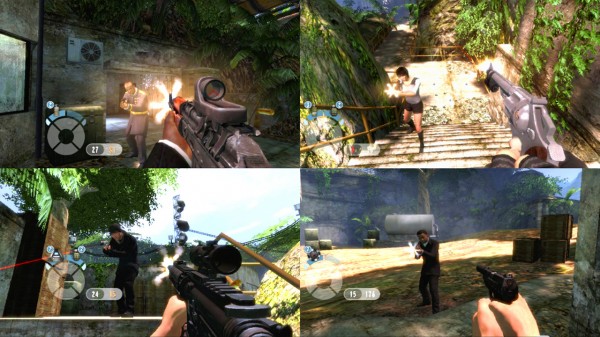 Completely ignoring the heritage and pedigree of the Goldeneye title, Reloaded is a solid game on its own merits. It's a shame that it dropped on store shelves the week before Modern Warfare 3 released, because it deserves a chance to grab a piece of the online shooter pie. If you're a Bond fan with fond memories of shooting it out with your friends on the N64, or if you're a newcomer to the game and just want a fun and slick FPS that offers something other than a traditional military shooter, give Goldeneye a shot.