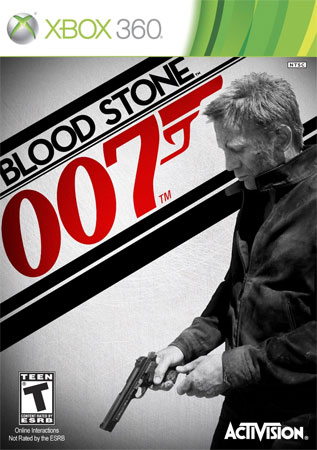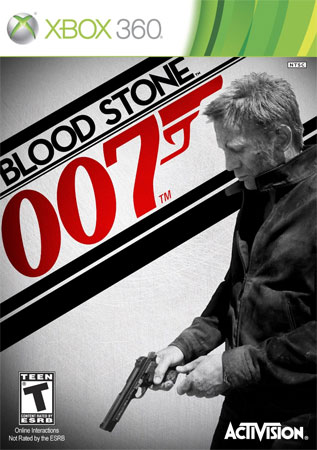 Game: James Bond 007: Blood Stone
Platform: Xbox 360, Playstation 3, PC
Developer: Bizarre Creations, High Moon Studios
Publisher: Activision
Release Date: November 2, 2010
Rated: T – for Teen
British superspy James Bond previously landed on current gen consoles with the game adaptation of Quantum of Solace which, for my money, was more enjoyable than the movie that inspired it. Bond is back for another round with Blood Stone, a new game that carries an original plot and is not based on any previous movies or books.
The Story
Blood Stone's story is much like that of every James Bond book, movie, and game, in that it's nothing more than a vehicle for throwing characters into awesome action sequences with death-defying stunts. All the usual tropes are present, from an impending international attack to a villainous mastermind to lots of ridiculously expensive vehicles and weapons. The plot really doesn't matter much, but for those who do care, the game opens with Bond (Daniel Craig) attempting to thwart a bombing at a G-20 summit in Athens. Soon thereafter he teams up with this adventure's Bond girl, socialite Nicole Hunter (played by Joss Stone), and M (Judi Dench), to follow a trail of money and data leading through an international conspiracy involving foreign gangsters and biological weapons.
The single player campaign is fairly short and could be completed in around seven hours. They are fully packed hours, though, with some very memorable and fun set pieces and action sequences. Bond does a lot of globetrotting, and most of the environments feel unique and specific to whatever part of the world he's in at any given moment.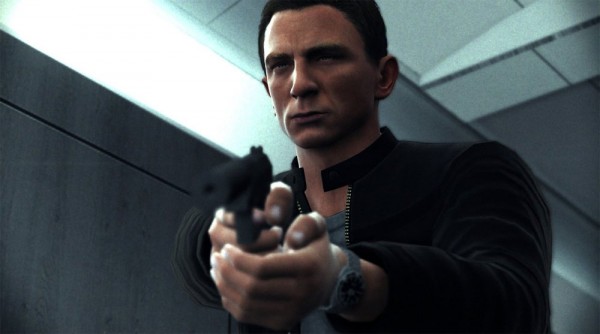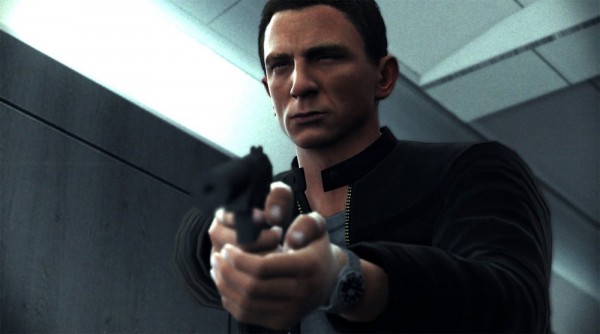 The Gameplay
The bulk of the game plays as a third-person shooter with emphasis on a well-executed cover mechanic and encouragement to use stealth whenever possible. Sneaking around and picking off guards is a lot of fun, and you'll get so used to taking the bad guys by surprise that you'll be disappointed in the segments where you have to run into a firefight, guns blazing. In fact, Bond is so specialized at sniping from cover and taking down guards stealthily that the straightforward combat segments tend to be the most challenging parts of the game.
The cover mechanic works well and controls intuitively. Bond ducks into cover when you run him up against a wall or obstacle and hit the cover button. He'll remain in cover and even can jump from obstacle to obstacle through some clear and easy controls. While in cover you'll have several options for taking out the bad guys. The best choice always is to wait for a guard to come near you, in which case you can perform a takedown with a single button press. This will have Bond grabbing and meleeing his opponent for an instant and automatic kill or incapacitation. Every time you do a melee takedown, you'll gain a Focus Aim opportunity, up to a maximum of three. You can then spend the Focus Aims by hitting a shoulder button before firing your weapon. The Focus Aim will automatically target the enemy nearest your crosshairs for an automatic kill shot. If you've accumulated multiple Focus Aims, you can pull them all off at once for a fast double or triple kill.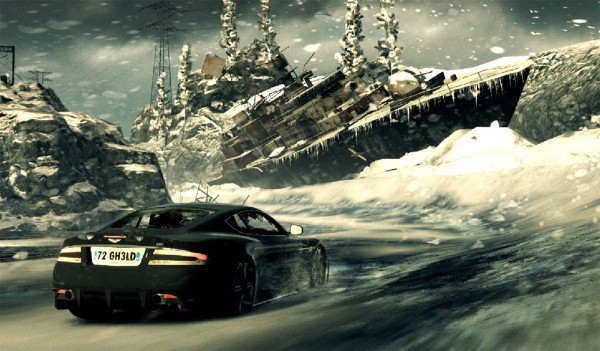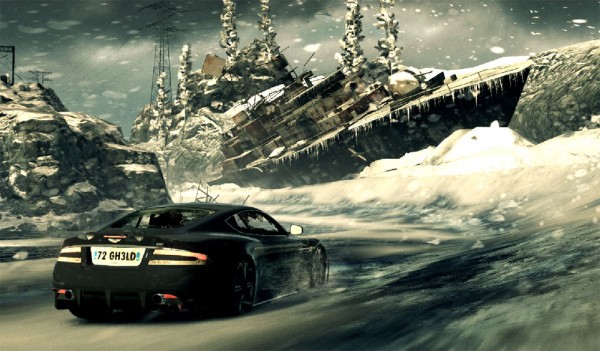 In addition to stealth takedowns, Bond also is adept at firing from cover. You can do this with standard aiming (during which Bond exposes himself to enemy gunfire by leaning over or around his cover) or by staying behind a shield and blindly firing around the corner. Either of these options work well for dispatching the enemies. In fact, everything about the cover mechanic just plain works and delivers some really satisfying moments that will make you actually feel like a MI-6 level badass.
With Blood Stone being developed by Bizarre Creations (of Project Gotham Racing fame), it's no surprise that there are a bunch of driving segments sprinkled throughout Bond's single player campaign. The driving is very straightforward, always along a linear path you must follow. It's also very cinematic and at times looks and feels straight out of a James Bond movie. You'll find yourself in a number of different locales, as well as several different types of vehicles for driving, and all of them feel and handle differently. Additionally, your driving goals almost never are as straightforward as a standard race mode typically is. Telling more would give away too many fun surprises that pop up while you're behind the wheel.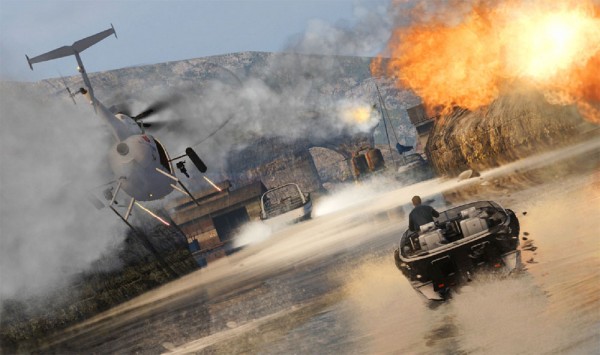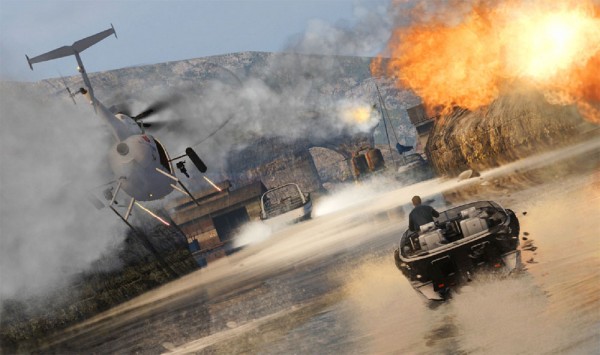 James Bond is known for his gadgets, but he really doesn't have any in Blood Stone beyond his smartphone. The phone can be used to track down intelligence (this game's version of collectibles) in each level, and it also can help you track enemy movements, as well as weaponry in the nearby environment. Using the smartphone feels a lot like Batman's detective vision in Arkham Asylum, and it's every bit as useful. Once you turn on the smartphone, you won't want to turn it off. These sorts of gimmicks and gadgets in recent games are a lot of fun, but they end up being a disservice to the art, as you'll end up playing most of the game in green-black hues and not seeing the actual textures and colors in the game world.
Daniel Craig's Bond is a lot more pugnacious and less suave than previous incarnations, and that translates into this game. You'll spend a lot of time punching people out and shooting up buildings, which is great fun until you have to face a bunch of heavily armed soldiers without decent opportunities for cover. That's when you'll discover that Bond actually is made from tissue paper, and you're likely to die a lot. The checkpoint and save systems work well, though, so you'll never lose too much ground by dying.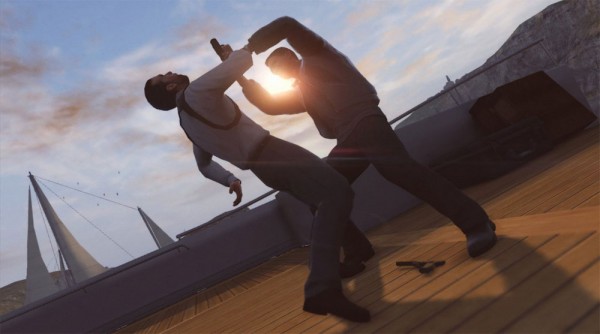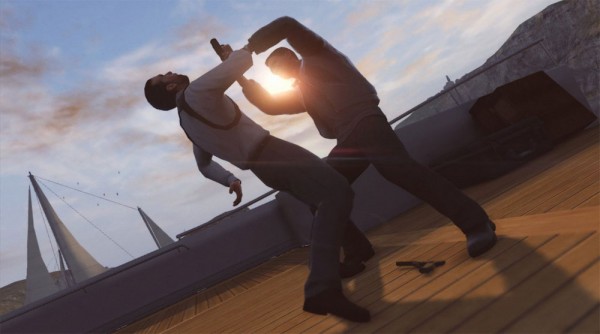 Multiplayer
The multiplayer mode is not the main draw for this game, but it's included and provides several gameplay modes. Team Deathmatch, Last Man Standing, and an objective-based mode are the three setups available, so you pretty much have to team up. I'm mostly a lone wolf player in multiplayer games, so Blood Stone doesn't have a lot to offer me in that arena. Players who enjoy team based assaults, however, should have some fun leveling up and unlocking new weapons here, though.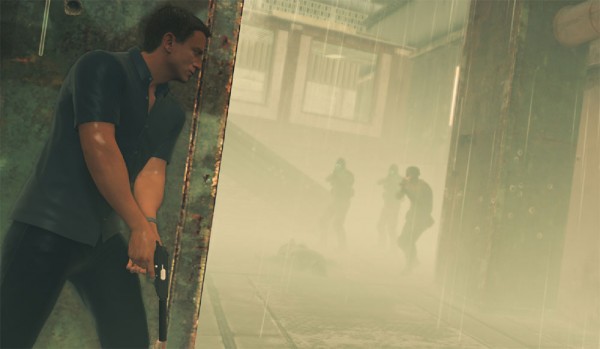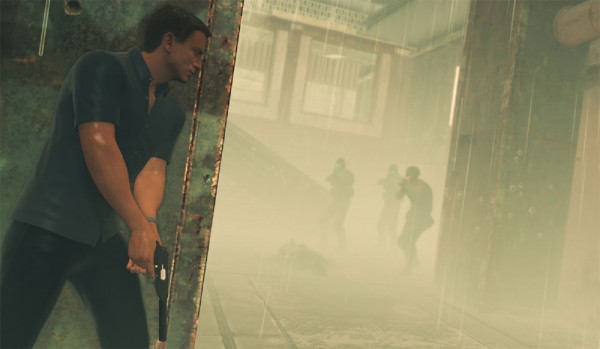 Conclusion
MGM has been having a lot of difficulty lately, so we're probably a ways off from seeing a new big screen James Bond adventure. Blood Stone works well to fill the gap in between movies, and its cinematic style, as well as the return of the key players from the recent movies, gives it a great feel with segments that could have come straight out of a new film. The multiplayer mode feels unnecessary next to the single player campaign, which is the real part of the game you'll want to play.