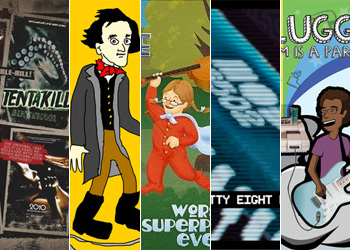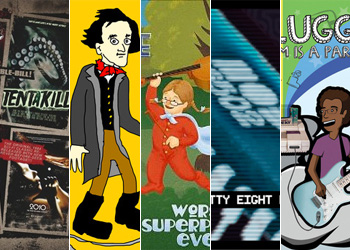 It's that time again. New releases have been building up so it's time to bunch 'em all together into one mass column. As usual, that's no comment on the quality of the stuff, more of a comment on my inability to keep up! Part Two should go up next week. (As usual, expect NSFW language in at least some of the following).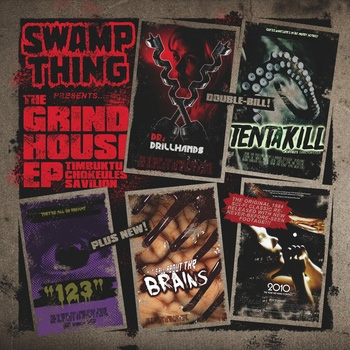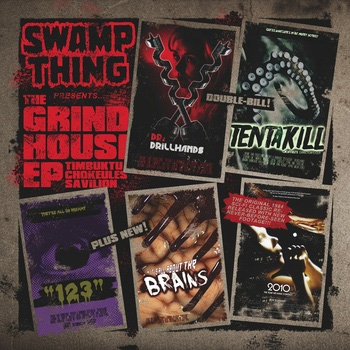 I've never actually been to a grindhouse theater, but I've seen plenty of the types of movies shown there while in high school and college. The songs on this EP capture the feel of these movies, albeit with completely non-existent examples. First up we have "123" in which Timbuktu, Chokeules, and Savillion announce themselves to the world as Swamp Thing, stomping onto the scene with their rhymes about the various killers, creatures, and crazies that inhabit the grindhouse. It's not hard to guess the subject of "It's All About the Brains," another track (with "123") that will be on Swamp Thing's upcoming full album. Then we have "Dr. Drillhands" and "Tentakill," the eponymous subjects of a grindhouse-worthy double feature, complete with lots of blood, gore, and death. Lastly, "2010" reminds me of Sci-Fried's "Looking Back at Today," describing what 2010 was supposed to be like according to the movies from the '60s and '70s.
The Grindhouse EP is available for free or name your price from Bandcamp. There are still CDs available, too, but they are limited to just 99 so go soon if you want one!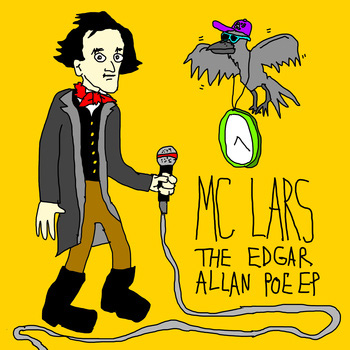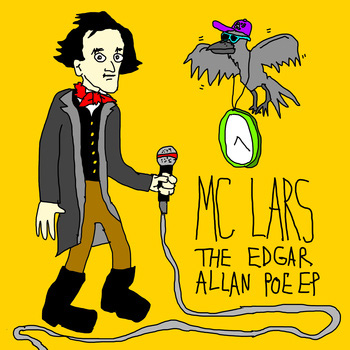 MC Lars continues his foray into lit-hop with an entire EP of songs about Edgar Allan Poe. Starting off with what has to be the only rap explanation of metrical verse, "Flow Like Poe," the tracks range from Poe's poetry to his stories, and even features an incredibly brief track about Poe's only novel (which, I'm sort of ashamed to admit, I didn't even realize he'd written!).
A couple of the tracks have been released before, but the EP has new versions. "Annabel Lee R.I.P.," for example, now includes Common Rotation. Random also makes an appearance on the new "Tell Tale <3" (which is, of course, a great title). But coolest of all is the addition of one of my favorite bands, The Dead Milkmen, on "Mr. Raven," a track I already loved so much. Needless to say, this version is even more awesome than the original. I'm totally going to play several of these for my students. I can't wait to see Lars at the Nerdapalooza After Show!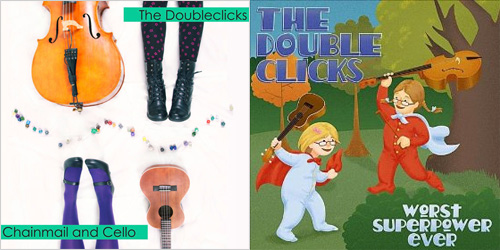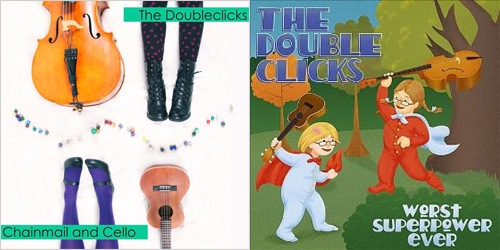 The Doubleclicks have two new albums out. Nearly all of the tracks are the same; the biggest difference is that the versions on Chainmail and Cello are a bit more NSFW while Worst Superpower Ever is geared towards kids. Like They Might Be Giants' children's albums, however, it can equally be enjoyed by adults. Most (possibly all — I hadn't heard a few, but I'm sure I've missed some of their stuff) of the tracks will be familiar to fans of The Doubleclicks, but these versions are fully produced. The production captures the simplicity and humor of the duo, but adds a more professional sound that makes already great music even better.
Some favorite tracks include "Worst Superpower Ever" (of course), "Will They or Won't They?" (I particularly like the Castle and Kate Beckett reference), and "The Nerdy Birthday Song" (which I'm definitely playing for every birthday from now on, even if it was originally for Leonard Nimoy!). I feel like The Doubleclicks have really come into their own on these two albums, showing off what they're truly capable of. I'm looking forward to more from them!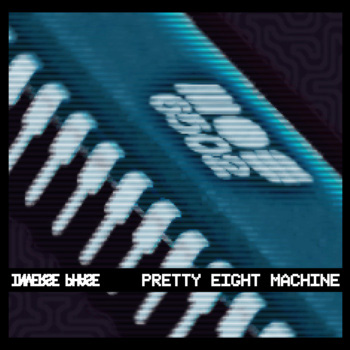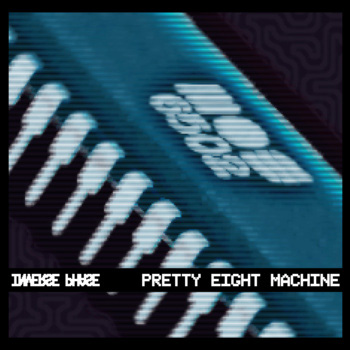 Nine Inch Nails' Pretty Hate Machine was a defining album for me in many ways. When I heard there was going to be an 8-bit cover of it, I was, of course, intrigued. Then I listened to it. Wow! I'm finally officially a complete convert to chiptunes. This album completely blew me away. It brought back all of my original associations from the original while adding another dimension to the experience. I'm particularly impressed by how well Inverse Phase has captured the lyrics of the songs in completely instrumental tracks. There are nuances to the singing that actually show up in the music. And the track titles are great, too. They've been changed slightly to reflect the 8-bit nature of the music. "Terrible Lie" (one of my favorite tracks from the album), for example, has become "Atarible Lie." (As an aside — this track was recently featured on the podcast Coverville by my request).
This is one of those albums that I would recommend to all kinds of people: chiptunes fans, NIN fans, people on the fence about chiptunes; actually, just go listen to it on Bandcamp. I'm sure you'll love it!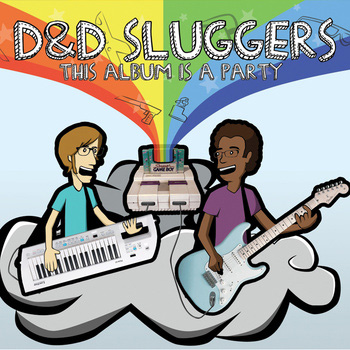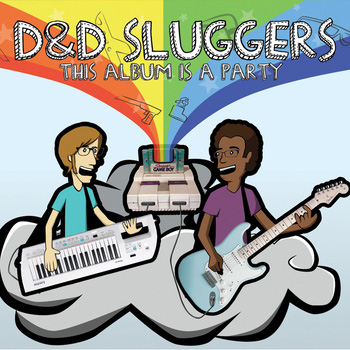 I've already mentioned D&D Sluggers in my Nerdapalooza preview. Now that I've listened to their newest album a few times, I wanted to make sure to write up a review as well because I'm really digging it. The album grabs you right away and immediately makes you want to get up and boogie. The lyrics are not particularly geeky, but the instrumentation certainly is. The duo use Nintendo GameBoy and DS in addition to guitar, keytar, and keyboard. They also throw in the occasional video game quote (like Super Mario in one of my faves, the mellow "Very Direct" and also in "Walk" [the lyrics of which make me think of my wife since we like to go for walks and bike rides]).
I suppose you could say that "Johnny Depp" is pretty geeky, too, seeing as how many of Depp's movies are genre related. It really doesn't matter, though, because the music is so catchy and infectious. D&D Sluggers is another band I'm really looking forward to seeing live!