Part Three of three sets of quickies (actually these may be a bit longer than that, but whatever) to be released this month (check out Parts One and Two as well), then I'm mostly going to focus on the podcast for a bit. But be sure to keep an eye on my Twitter and Facebook pages for any development between now and January.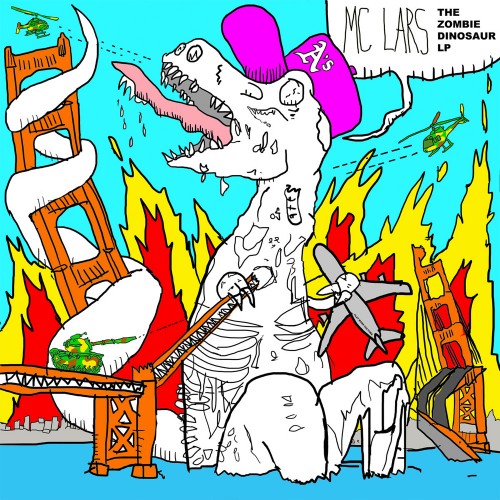 MC Lars's unique brand of lit-hop / nerdcore / post-punk laptop rap offers up some of the most positive, upbeat music, even when it's being critical. You can't help but want to get up and dance to pretty much every single song.
Take "Hipster Mom," an update of Lars's "Hipster Girl." He manages to be both critical and also admiring of that transition we all make when we grow up as rebellious teens to our less idealistic adult selves. Or maybe it's more like our idealism changes forms. Then there's "Sublime with Rome (Is Not the Same Thing as Sublime)" (feat. Roger Lima of Less Than Jake & Suburban Legends). It's completely critical of attempts to revive bands from the past, and yet it manages to end on a positive note (sarcastic, sure, but still positive).
Lars has fully embraced his nerdcore side. There's "If I Were a Jedi (That Would be Hella Awesome)" (feat. Brian Mazzaferri of I Fight Dragons), about how great it would be to be a Jedi. I might argue that being a Sith is cooler, but there's no doubt that being able to wield the Force would be awesome. "The Ballad of Hans Moleman" celebrates one of the best Simpsons characters. From the title, it's not obvious what "The Dip" (feat. Kool Keith) is about, but it becomes clear pretty quickly: Who Framed Roger Rabbit? I know the track is stylistically similar to something, but I can't quite figure it out since I've only recently come to hip-hop. It's a fun song nonetheless.
And of course there's his lit-hop side in "Never Afraid" (feat. Watsky), one of my favorite tracks. I love the idea of reading literature being a great teacher about life. I suppose that's obvious given that I'm an English teacher. And speaking of being an English teacher, last year I taught On the Road, so I really wish I'd had "Forgot About Jack" to share with my students. I suppose "Dragon Blood" is also pretty nerdcore, and maybe it's more about the TV show Game of Thrones than the books they're based on, but given that it's Lars, I'm guessing both are the inspiration. It's also a really great track that almost makes me want to revisit the books and / or the TV show (almost).
I have to say this is probably my favorite of Lars's albums to date. It's an absolutely perfect mix of everything that he does. Oh, and it's even available on cassette, which I picked up during the Kickstarter for the album. Go buy it now in whatever form!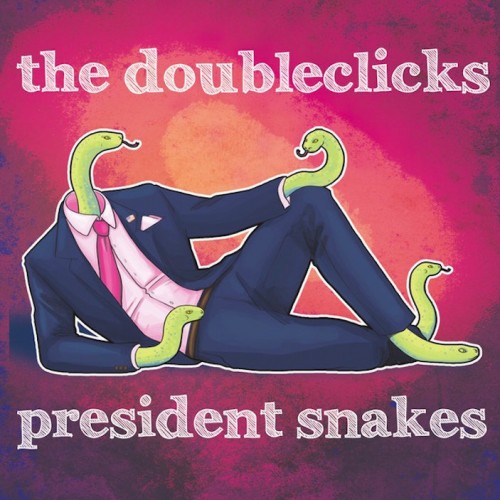 What can I say about The Doubleclicks that I haven't already said a million times before? How about this: the sisters Webber could have simply released these tracks as they previously appeared and this would be a great album. The new versions, however, catapult (pun intended!) the album to even greater heights of awesome.
Take my favorite track, "Cats at Parties" (which I've seriously enacted at parties before, as related on my interview with the sisters). The version for which there is a video surprisingly doesn't include the cat keyboard. I mean, what the heck? Obviously that needed to be rectified on the album version, and it was. Or then there's "Tiny Paper Elephants." I'll admit that I wasn't quite sure what to make of the original, but the way the new version builds musically makes it into another favorite that pops into my head far more frequently than I'd ever expect. And speaking of songs that pop into my head at weird times, there's also "Really Big Chickens." How can you not love a song that compares growing up to chickens and dinosaurs? It's a brilliant metaphor that captures how I feel about growing older (but definitely not up), a feeling which is also captured in the Jimmy Eat World cover, "The Middle."
I think it's rather ironic — deliberately so, I'm sure — that the final track is "Thank God It's Over." I'm sure the Doubleclicks felt like this after their Kickstarter and this album that resulted, but they've taken that feeling and made it into a song that could apply to any of us when we accomplish a goal. Equally specific-yet-also-universal is "Bad Memories," a track about how awful middle and high school were for so many of us nerds. Fortunately, it's all over now.
If you've somehow made it this long and not purchased this album, you really need to fix that immediately. You're going to love it!