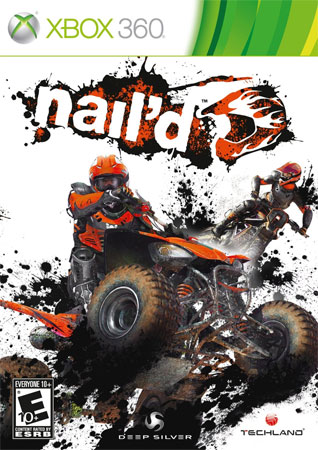 Game: nail'd
Platform: Xbox 360, Playstation 3, PC
Developer: Techland
Publisher: Deep Silver
Release Date: November 30, 2010
Rated: E10+ – for Everyone 10 and up
With racers like Gran Turismo 5 waving the banner of high realism, it's refreshing every once in a while to play a driving game that thumbs its nose at reality and believable physics. Enter nail'd, the new bike and ATV release from Deep Silver!
nail'd gleefully surrenders all semblance of believability for the sake of pure, adrenaline charged fun. The game is all about racing fast, making huge jumps, and destroying your competition. You'll learn how to finesse the turns and when to pump the boost for maximum effect, but you mostly will just hammer the "go" button and dodge the world as it speeds past you.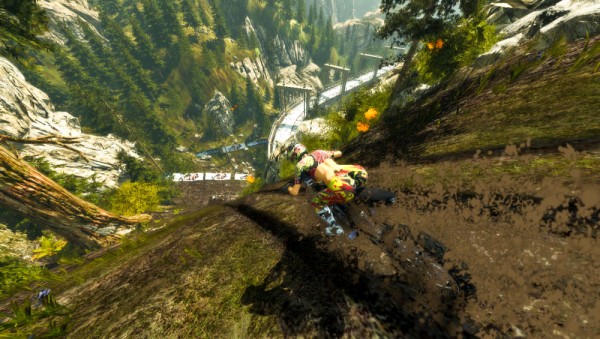 You'll begin your career by selecting a sex and outfit for your racer. You can swap from male to female at any time, and you also can change up the driver's clothes at any time. More outfits and outfit variants will unlock as you progress through the game, so you'll want to check out the different combinations as they open up. You'll also spend some time customizing and tweaking your motorcycle and ATV. There are lots of parts you can swap out on each, and every part allows for custom paintjobs, from the chassis down to the exhaust. The driver customization is all aesthetic, but you'll want to give some thought to tweaking your rides, as different parts will alter things like acceleration, ground steering, air steering (yes, air steering), and boost capacity.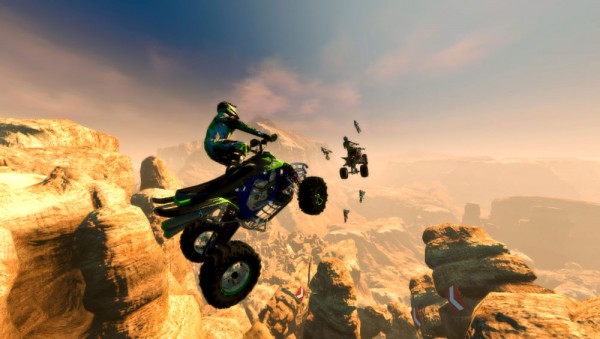 The race courses are the real stars of the game. As you progress through the career mode you'll move through several varied environments with tracks in the Arizona desert, Yosemite National Park, and more. There are turns and straightaways like you might expect from a racing game, but those honestly are few and far between. The majority of each track is made up of crazy hairpin twists, belly-lurching drops into tunnels, and ramps. Lots and lots of ramps, all in the service of rocketing your vehicle up to insane altitudes. Spending time in the air is such a huge part of the game that there's actually a tracked stat of how far you've "driven" off the ground across all your races.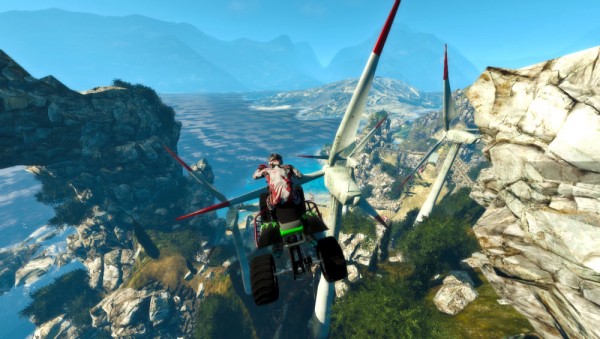 The courses look fantastic, too. There's a lot of varied color, as well as realistic landscapes and vistas that you might catch a glimpse of as you speed past at breakneck velocities. Between launching your driver off cliffs, plummeting into canyons, dodging trees and crashed aircraft, and hammering the boost, the environments do occasionally become a blur. I've had trouble with that in super high-speed racers like Burnout Paradise in the past, but nail'd provides a simple but elegant solution by cramming loads of arrows into every track. Even when you're going to fast to know whether you're even right-side up, you'll still be able to stay on the track thanks to that plethora of arrows pointing the way. And if you ever do veer off course, nail'd is quick to respawn you back on the track.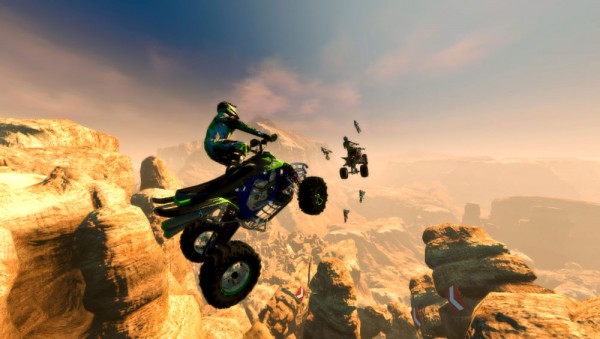 Any review of this game would be incomplete without mentioning the dirigibles. The landscape of nail'd is awesome and littered with jumps, twists, and obstacles, but the air is where you spend a big portion of your racing time, and it needs some high quality decorating as well. Hot air balloons, blimps, and all sorts of other floating craft populate the Verneian skies in the game. Sometimes you'll observe the aircraft from afar, sometimes you'll dodge them as you complete a jump underneath, and sometimes you'll bound off their bouncy tops in mid-jump. The abundance of skyfaring vehicles adds to the awesomeness of a game that already is bursting at the seams with awesome.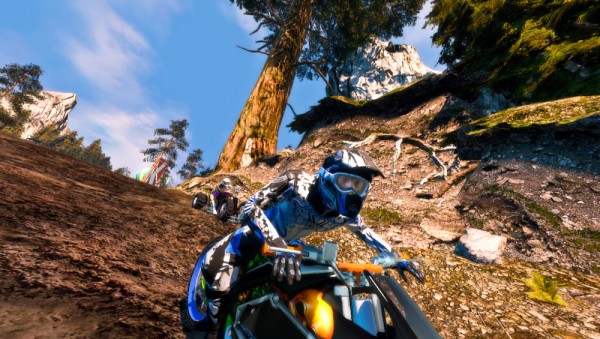 The single player career will advance you through all the environments and race courses, while the multiplayer modes will pit you against up to 11 other players, all vying to clobber the rest. It all comes together in a remarkably full featured and fun game that has all the playability and enjoyment of a big budget racing release but the price tag of a budget game. With a suggested retail price of ten bucks less than most other console games, nail'd is one of the best valued disc-based game releases in a while. This is the kind of game you can play in short sessions or as a huge marathon, and it will keep you coming back for more.