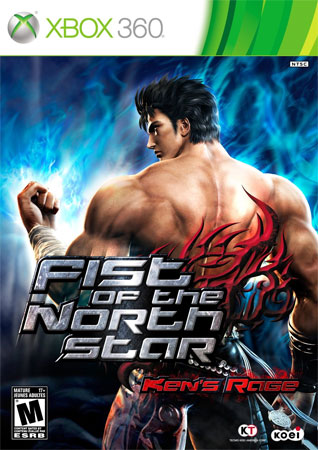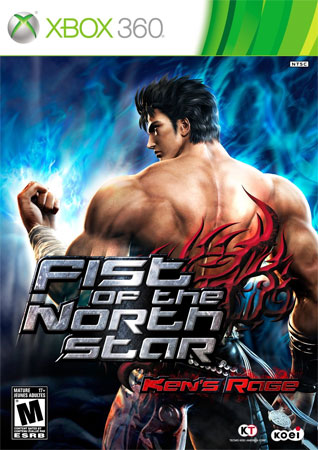 Game: Fist of the North Star: Ken's Rage
Platform: Xbox 360, Playstation 3
Developer: Omega Force
Publisher: Koei
Release Date: November 2, 2010
Rated: M – for Mature
Koei is back with a new game that follows the tradition of their classic Dynasty Warriors series. This time it's an adaptation of the anime Fist of the North Star, putting players behind the fists of Kenshiro, a deadly martial artist with a score to settle.
The Story
My knowledge of anime and manga is only slightly better than passing, but I do remember having a Fist of the North Star game on my Nintendo Gameboy when I was little. I knew nothing about the game's story or even that it was an adaptation. All that was important was that I could punch people in glorious black and white 2D, and that was enough. Flash forward to 2010, and Fist of the North Star has made the leap to current generation consoles with Ken's Rage, the new game for the Xbox 360 and PlayStation 3.
Not knowing the original story going into the game, I started out a little lost and feeling like I should have more advance knowledge of Kenshiro and his world. The game does seem to assume a decent amount of familiarity with the series it's based on, but it brings newbies like me into the fold via cutscenes and a lot of text. The world of Fist of the North Star is a post-nuclear war one in which order has given way to chaos, and gangs of thugs roam the wastelands to prey on the weak. It all looks and feels very Mad Max meets anime, and the post apocalyptic setting will feel familiar to many current gen gamers via series like Fallout.
Kenshiro is the heir to an ancient martial art called Hokuto Shinken. After a betrayal and fight with his former ally Shin, Kenshiro is left to wander the world in search of other disciples of his art. There's a lot more to it than that, but this is the point where the game begins and where you will start guiding Kenshiro on his quest.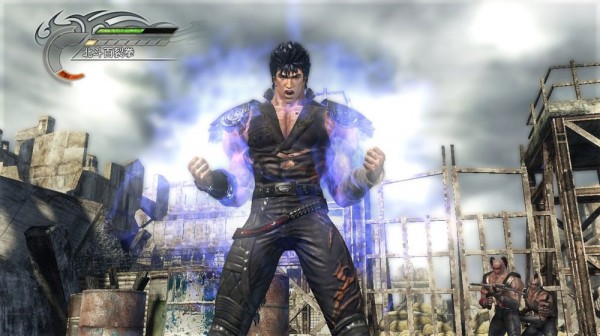 The Gameplay
Anyone who has played any flavor of Dynasty Warriors over the years will instantly recognize the engine and gameplay here. Fist of the North Star relies more heavily on narrative and story than Dynasty Warriors does, but the actual gameplay itself is very similar. In a nutshell, you will run your guy through large maps as hundreds of enemies come after you, frequently many at once. The basic enemies tend to be fairly weak and die after a few simple hits, but every once in a while they'll be accompanied by tougher guys who require some additional flogging before they go down. The routine is the same, though, and requires a lot of running around and button mashing.
In the beginning Kenshiro is equipped with just a few basic moves, and you'll find yourself pounding the same buttons over and over to take out the bad guys. As he levels up, however, you'll unlock new abilities that provide some variety to his maneuvers. The controls get a little more variety at that point as well, but you still should expect to do a lot of button pounding throughout the game. That's the essence of the Dynasty Warriors series, and it maps well to Fist of the North Star.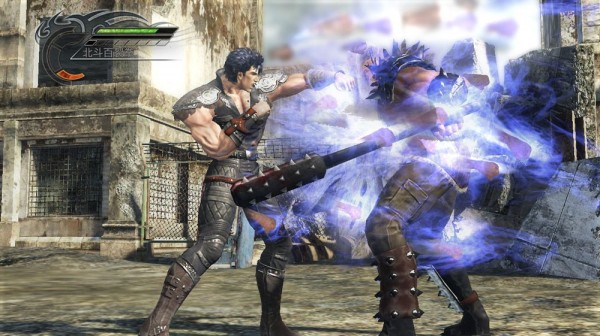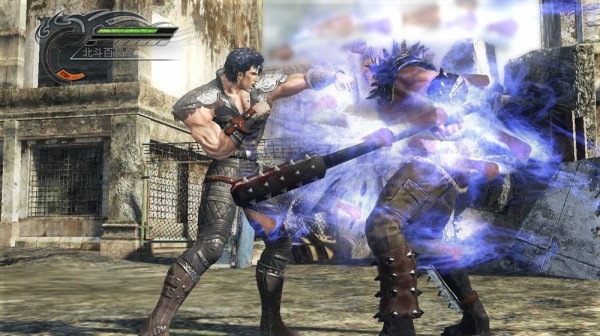 The difficulty ramps up quickly when Kenshiro encounters his first few boss fights. Battling the minions is an easy process of punching them once and watching them explode in a rain of bloody gore, but things aren't quite so simple when he goes up against more significant baddies. The bosses each have their own special moves and tactics, and fighting them requires some strategy and quick reflexes that aren't really necessary for the vast majority of enemies in the game.
After playing as Kenshiro for a while, you'll start unlocking more playable characters. Each of these characters has a distinctive fighting style, and each has a separate story you can play through. Leveling up all the unlockable characters looks like it would take quite a while, notably extending the game's longevity in your console. There's also a co-op mode called "Dream Mode" that lets you team up with another player, each playing one of the unlocked characters, to fight through levels full of bad guys outside of the main story mode.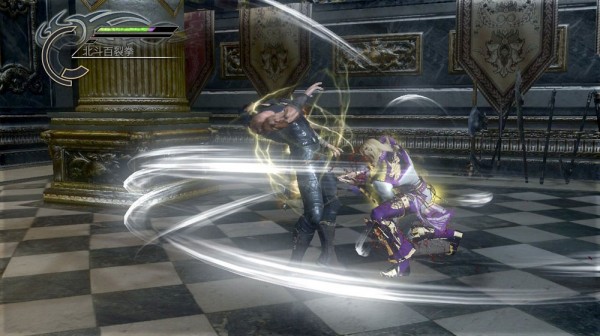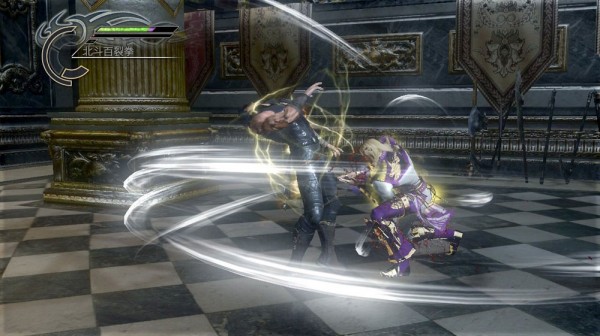 Conclusion
Gamers who already are fans of Fist of the North Star clearly are the intended audience for this game, and I'm guessing they'll have a lot of fun seeing their favorite characters playing out the familiar stories. Newcomers have a steeper learning curve for the context of the characters and world, but even without prior knowledge, it's a lot of fun to just beat up post apocalyptic punks until they explode. If you're looking for a game with the playstyle of Dynasty Warriors but with a lot more blood and a stronger narrative, check out Fist of the North Star: Ken's Rage. If you're not a fan of the Dynasty Warriors genre, this game will be a pass for you.