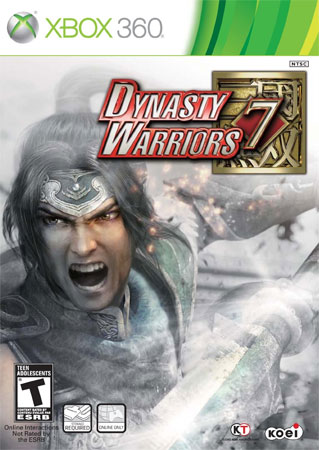 For more than a decade, Koei and Omega Force have been releasing new Dynasty Warriors games at a steady pace. Anyone who has played any given game from the series will know the basic setup for the rest of the installments. Inspired by Romance of the Three Kingdoms, a 14th Century historical novel about a turbulent era in Chinese history, the Dynasty Warriors games typically put the player in charge of one of the dominant kingdoms vying for power between the years 169 and 280.
Dynasty Warriors usually consists of a series of massive battles in which the player's warrior takes on hundreds of enemy combatants and a number of enemy officers before completing a specific goal for the current battle or taking on an enemy leader. Later games in the series have added extra game modes and allowed for some leveling up and customization among the characters. There has been a lot of iteration in the successful series but little real innovation until this newest release. Dynasty Warriors 7, newly released from Tecmo Koei, is the best entry in the series to date, and it refines and betters the franchise's venerable formula with an impressive level of polish.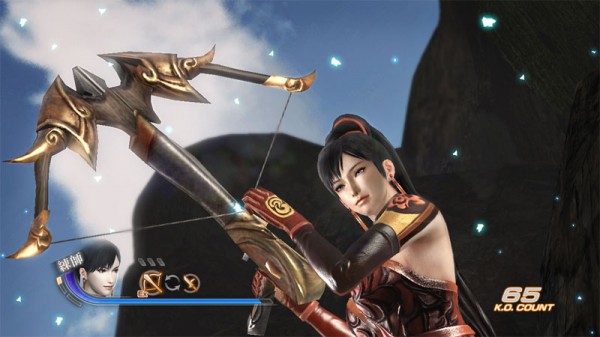 Dynasty Warriors 7 does not break with what lies at the core of the series. It's still a retelling of the Romance of the Three Kingdoms story, and it still throws you into huge battles where you can swing around giant weapons and send scads of bad guys flying. This time the way the story unfolds is far more effective than it ever has been. The cutscenes are well made and allow for some good character growth and development, and they flow directly into and out of the actual gameplay. Storytelling in past entries has been a bit obscure and even silly, full of the ridiculous dialogue and over the top voice acting that have become unintentional hallmarks of the series. This time, all the dialogue silliness seems intended, and it doesn't get in the way of telling a truly engaging and emotional story. The officers and characters of the Three Kingdoms come to life for the first time and really illustrate why this story is such an important one to Chinese culture.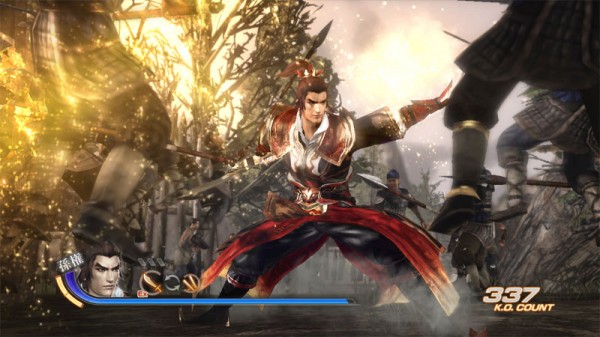 The game presents a full roster of playable characters for each of four factions, all of which have their own narrative story modes. The stories for the Wu, Wei, Shu, and Jin dynasties each feel unique from the others and presents a different perspective in the ongoing war. You'll likely pick a favorite side in the game and root for that faction's officers even in other game modes. Each of the characters has a distinct fighting style and leveling tree, as well as specific weapons with which they fight best. You can equip each character with two weapons at a time, a first for the series, allowing for some great weapon swapping combos and switch attacks.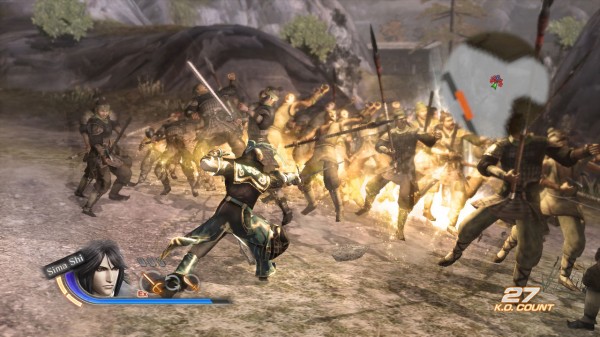 The range of weapons available in the game is huge, highlighting everything from different types of swords to nunchucks to gauntlets. Within each weapon category there is a wide array of weapons to be found and collected throughout the game. As you use a particular weapon, you'll level it up and eventually unlock new seals that can be applied to increase the weapon's effectiveness in various ways. Some seals will increase a weapon's general attack power while others might make your character run faster. Mixing and matching seals on weapons is a great strategic feature.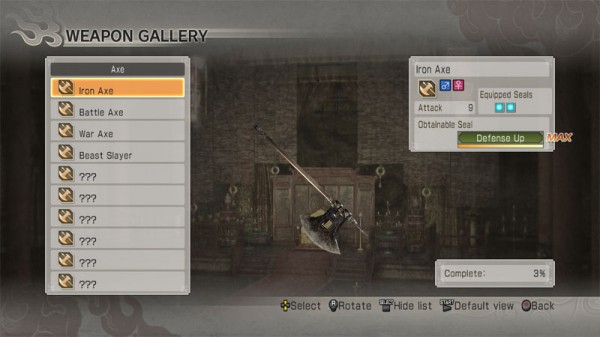 As the weapons level up, so do the officers. Killing or subduing enemy officers grants experience points to the currently played character, and those points can be used to buy new upgrades in that character's upgrade tree. Upgrades really make a big difference on the battlefield, and they carry over from one game mode or session to another. Characters who have been upgraded in a story mode will keep those upgrades when they appear in Conquest mode, for instance.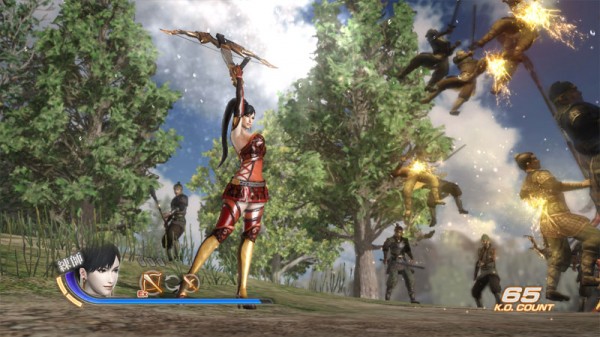 Conquest mode is a new gameplay mode that broadens the strategic scope of the game with a dynamic and branching conflict that covers the country. China is segmented into hexes, some of which represent cities and others that are open areas or battlefields. After choosing an officer from the roster of unlocked characters, your goal is to proceed from hex to hex, conquering as much of the land as you can. As you go, you'll uncover hexes that require specific officers for legendary battles, and you'll also take over new cities where you can find new weapons, upgrades, and officers. Marching through the map feels a bit Risk-like as you add new territories to your collection and watch the map eventually bow to your control. Conquest mode is very addictive and extends the life of the game far beyond the four story modes.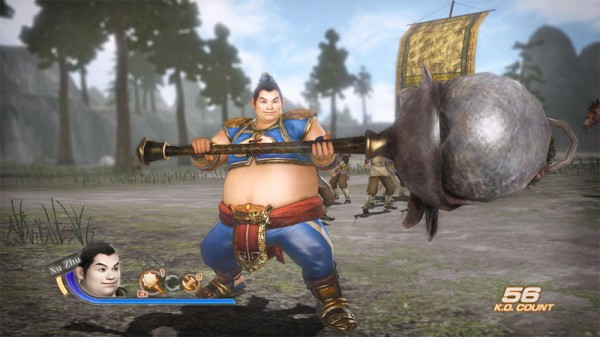 Dynasty Warriors has attempted new modes and changes in the past, but the thing that really sets this game apart from its predecessors is its feeling of completeness and polish. The graphics look fantastic both in cutscenes and in general gameplay battles. The soundtrack is still mostly guitar heavy rock, which seems like a strange choice for a historical war game at first but has become so enmeshed with the series that it's now an integral part of Dynasty Warriors. Pretty graphics and a great soundtrack would mean little without good gameplay, and that's where Dynasty Warriors 7 really delivers. Everything feels better in the controls, from the attack responsiveness to activating various special moves. It all comes together in a fantastically awesome package that ultimately pushes the bar for the series far above anything it's done in the past.