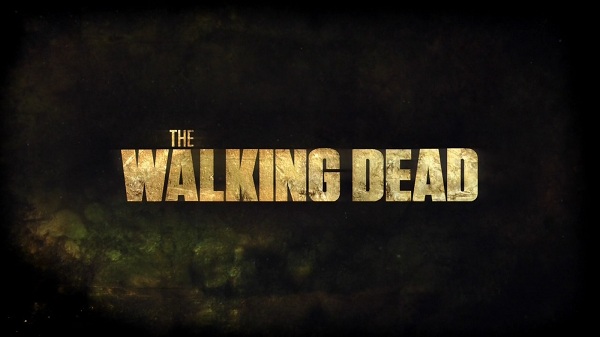 Well, well, well, so it turns out Warm Bodies was number one on its opening weekend. So I will eat my words from last week and apologize. Sorry, movie I had no faith in, but I'm still confused as to why it did so well. I can only say it's because of the ongoing zombie craze. While the living dead have been a staple in horror from the start, I still stand by Zombieland being the reason those creatures hit the mainstream. And that leads us to this week's fangirl obsession: The Walking Dead.
Before you go and say, shut the (explicit term) up because you think that I don't know the history of The Walking Dead, I know that it was in print long before AMC decided to take a chance and create the show. I know. I have a friend who will go on for about 30 minutes straight about the show not being half as great as the comic, but this is my weekly piece, not his. So the following will be mostly about the show because my heart is ultimately in the shape of a TV set.
Basically, I don't watch the show as a fan, I watch because it's on in my apartment and I'm easily distracted, so I get it and I think I know why millions of people continue to give it their attention, dedication and admiration.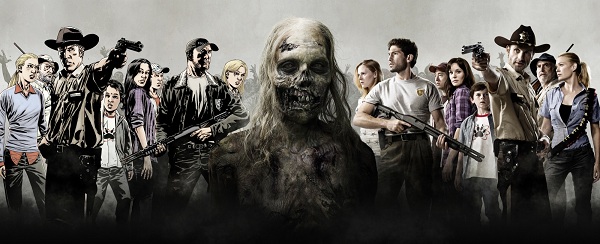 Name: The Walking Dead
Birthday: October 31, 2010
Place of Birth: AMC, US
Twitter: @WalkingDead_AMC
Best Known For
When it comes to TV there isn't much variety when you break it down. I mean, I love TV more than the next couch potato, but I'm realistic; if you've seen one CSI, you've seen them all. It's just a different city with different faces. Sitcoms that make you laugh usually follow the same archetypes for characters, and those overdramatic hospital dramas have large casts to ensure numerous, continuous hook ups for multiple seasons. That's where I want to say The Walking Dead gets a little gold star for being somewhat different. I mean, it's not the first spooky looking show to grace a TV screen, it deals with the drama of love, and it has a way of pulling at your heart strings (okay, so it's not that different), but compared to other shows in its genre, it takes the crown. Why? It seems to go the extra mile in terms of production, storytelling, and can you argue with ratings? Nope.
5 Quick Facts about The Walking Dead
This piece has said "zombie" more times than The Walking Dead ever did in the first season.
If you loved the show that much and were on top of your fangirl ways, you probably headed to Universal Studios during their "Halloween Horror Nights" in 2012 to experience The Walking Dead for yourself.
T-Dog, oh T-Dog, you did what most black characters in those scary situations never do, you lasted a long ass time. Did you know his real name was Theodore Douglas? RIP Teddy.
To showcase the decay of the Walkers, the makeup team used darker tones in season three.
While other AMC shows like Breaking Bad and Mad Men clean up at The Emmys, The Walking Dead has only gotten recognition for its makeup skills.
Reasons You Love The Walking Dead
First off, you might be the fan who loves The Walking Dead because when you heard there was a show being made from one of your favorite comic books, you poked your face up from the pages and turned on the TV. Or you love horror in TV form. You crave anything that's not "normal," and it's likely that shows like The New Normal make you cringe because you just want to watch a world where the undead roam. You probably also dabble in Dexter and have a hard time choosing between the two when both that and The Walking Dead are in season. That's when you thank the technology gods for DVR. Or maybe you didn't come across this show because of your love for the genre or the comics, but curiosity. You watched one episode and that was it, you either continued on if you were there at the start, or you bought box sets and had weekend long marathons in your PJs.
So what do all these groups have in common? Well, other than loving the zombie action and the gore, they all love the characters, all but Carl. Even I hate that kid. These aren't just people in a zombie run world, looking to survive; they are fathers, mothers, daughters, lovers, friends, enemies, and those other human relationships. Other than the compassion fans have for the characters, it's the way each episode leaves them wondering if they could speed up time to avoid waiting a week to find out what's going to happen next. Anticipation in the plot and the survivors, mixed with the love of the comics, interest in horror, or just the budding curiosity — that's why you love The Walking Dead.
Reasons I Love The Walking Dead
When I was younger The X-Files was the scariest thing in the world to me. Sunday nights were about laughing at Married With Children and then quickly turning the channel before that eerie theme song started. I would've never guessed that years later my Sunday nights would consist of a show that looks just as creepy (except at 25 I'm not scared of those zombies like I was those aliens). Again, I don't watch as a fan each week with wide eyes, and if I missed an episode I wouldn't cry. It's on in my apartment so I occasionally pay attention and fall into the black stereotype, yelling at the screen and asking my roommate every week on repeat, "Can these zombie things climb trees?" assessing the made up situation, "I'd just do that. They ain't climbing the fence, so duh, it's obvious."  So there's no real fan love coming from my way for The Walking Dead. My love for the show comes from my life as a TV nerd. I can't deny it's a great piece of television based on the fact that it's well written, from what I've watched the cast is on point, and the fact that it has a character like Michonne — badass black woman? I'd be lying if I said I didn't love and appreciate her presence.