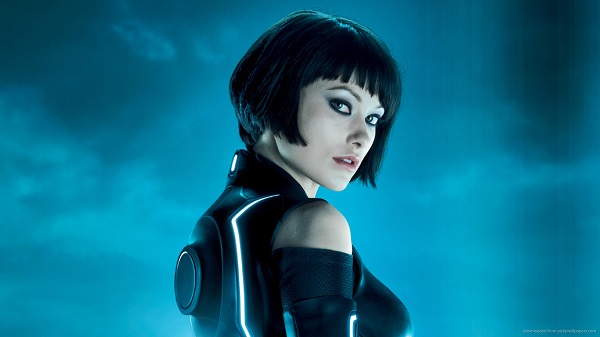 There are those famous women you hate just because of their looks and the way they're worshiped for no good reason. Yes, it's mostly jealousy that makes you unable to see what's so special about women like Megan Fox, Katy Perry, and Bar Refaeli, but when it comes to Olivia Wilde, you can't find it in your heart to hate her. When she's on screen, you're drawn to her and it's most likely because her eyes hold the key to happiness.
Again, it's impossible to really hate Olivia Wilde. Those who do are probably in cahoots with some evil demon, because it's unnatural to not love her. She's given TV some of the best characters in the past decade. Well, if you're in your mid-20s and considered The O.C. a pivotal milestone in television, or if you loved all that House entailed, then yes, you consider her a gift to television. You might just think she's a must-have in movies, or you just know that all she does outside of acting in her charity work is enough to love her. This charity work may or may not involve being engaged to Jason Sudeikis. These are just a few of the reasons why you get hearts in your eyes when you see Olivia Wilde.
*Warning: All Jason Sudeikis comments are made out of jealousy. I clearly wish I was him at times.
Name: Olivia Jane Cockburn
Birthday: March 10, 1984
Place of Birth: New York, NY
Twitter: @oliviawilde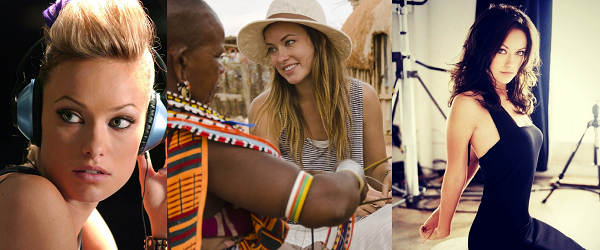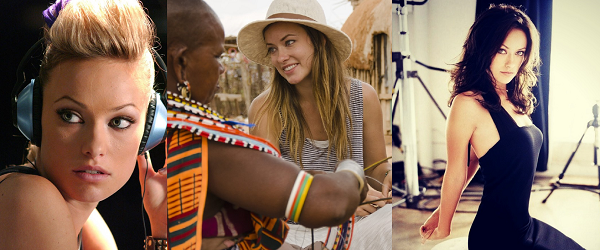 Best Known For
Besides being that actress who used to be an actual princess, but who's now engaged to SNL's Jason Sudeikis, Olivia Wilde is known as the drop dead gorgeous (totally biased because she's my ultimate idea of female perfection) scene stealer in movies and on TV. Kudos to you if you watched Skin and know her as "Jewel Goldman," because you were one step ahead the rest of the world who got to know her in a big way when she became the best thing about Fox's The O.C. other than Adam Brody. She played Marissa Cooper's lady love, "Alex," and it didn't take her long to become a crush for both girls and guys who watched. When her stint in Orange County was over, she showed a lot of skin in Alpha Dog and then got another show, The Black Donnellys. As popular as Skin (who watched that?), that was cancelled and Olivia landed on House. Being "Thirteen" on House made her a household name and was a gift to the world because she started getting movie roles in little guys like Year One and Blockbusters like Tron: Legacy and Cowboys & Aliens. Most recently she's played a hooker named "Brooke" in Butter and Steve Carell's PA in The Incredible Burt Wonderstone.
5 Quick Olivia Wilde Facts
Olivia was born to journalist parents. Yup, both mom and dad.
Although she's got talent, she's only won awards for one role… Bickford Shmeckler's Cool Ideas. It's pretty amazing and I suggest hitting up Netflix for it. Don't hold me to the "amazing" either. Again, bias because it has Olivia and Patrick Fugit.
Speaking of, Patrick and his girlfriend Megalyn Echikunwoke are two of Olivia's best friends. Summary, I want to be Megalyn.
Think Kate Hudson's bitter Olivia replaced her in Butter?
Olivia doesn't mess around when it comes to breakfast foods. Girl once won a pancake eating contest in Australia.


Reasons You Love Olivia Wilde
Today the sound of her name is enough to make your heart pitter patter, but really, that's how it's always been for you. Again, if you happen to know where I can watch Skin, link me? I'm jealous you fell in love with her before the rest of us did. When she gave Seth Cohen a run for his money on The O.C. as the hottest character, you sat as a teenage girl and questioned your sexuality. Then decided it didn't matter, Olivia was beautiful and you wanted to be Marissa Cooper just to make out with her at least once. Why? Olivia's Alex wasn't just a beauty, she was a badass who worked at a venue and she dressed so cool… cool for almost a decade ago anyways. That badass mentality was the reason you loved her on House too. There she went head to head with House and even when it was revealed that Thirteen had Huntington's, she continued to showcase a bravery that you couldn't help but admire. When she took a break from TV for movies, you made sure to catch them all as if they were Pokémon. Tron and Cowboys & Aliens gave you a new appreciation for sci-fi that you may not have known you had, The Change-Up and Year One showed her comedic side and Butter — oh, Butter made you thankful it was on DVD sooner than later.
Then there's the girl behind the roles. Olivia isn't just one of those actresses who get by on good looks. She definitely could, but she doesn't. You might've fallen for her on screen, but it's what she does off screen that makes you proud to call yourself an "Olivia Fangirl." She doesn't just tweet about politics during election years like most celebrities and common people; she's on top of that all the time. And when it is a campaign year, she's out hitting the pavement for her favorite candidate. Olivia not only gives her all to politics, but to worldwide causes like women's oppression, as showcased in the documentary Half the Sky.
Then there's Jason Sudeikis. If a guy like that could be engaged to a woman like Olivia, you know that she's got a huge heart and is in love with laughter.
So what do you love about Olvia Wilde other than her outside shell? You love that her biggest roles have contained strong female characters, you admire all she does to help in the world of politics and human rights, and you appreciate that she can love a man like Jason. Admit it: it gives you a little hope.
Reasons I Love Olivia Wilde
Adam Brody might be my ideal mate, but Olivia Wilde is my ideal woman. If you weren't obsessed with The O.C. and are my age, I think you were deprived (up until Marissa died, then the show was horrible). I remember the first time Olivia was on in season two and I mentally said, "My girlfriend." I think I called my BFF right after to let her know, or told her as soon as I saw her the next day at school. Either way, I started to pay attention to Olivia as best as I could from that point on. I mean I couldn't get into The Black Donnellys, trust me I tried. I only tuned in for her, but quit sooner than it was cancelled.
Then my Mondays went from a must-watch situation to a hormonal overload when she was set to be on House. Every week she was on, I watched in anticipation. How long would she last? Oh my lord she's got a disease, will they end her today? It was an emotional rollercoaster for our (delusional) relationship during that time. Then when she left to do movies, I admit, I was a bit heartbroken.
When you're in love, you accept the bad with the good, right? So here's the thing about the movies Olivia's in, I am not big on them. Okay, so I might be one of the only people who legitimately loved Year One, but The Change-Up? I saw that in theaters and forgot about it. Oh yeah I enjoyed her last couple scenes in Alpha Dog (if you've seen, you get why), but I didn't care to see Tron or the Cowboys one at all. So when it comes to Olivia's body of work, TV is where our love shines brightest.
As for all her work in the real world, of course I love her for that. Who wouldn't love a girl who's got brains, beauty, and heart? An idiot, that's who. It's not so much her politics that I love, but her humanitarian efforts. Hold on, I can't write, I'm pausing to admire all the good she does… okay. I'm ready to get back to this.
When I first set eyes on Olivia Wilde, she was only my imaginary girlfriend because she was an undeniable force in my teenage years while she was on The O.C. Later when she stormed onto House, she replaced Scarlett Johansson as my #1 and became my wife. For Olivia isn't just this pretty girl I obsess over, she's proven to be an incredible human being who, when not on camera or on the red carpet, dresses like a girl should: jeans, tee and Converse. And while I might not always love the movies she takes on, I'm proud of every move she makes. Can't hate on a working girl, right? Plus, if Jason Sudeikis can get her heart, I (delusionally) believe I can too.