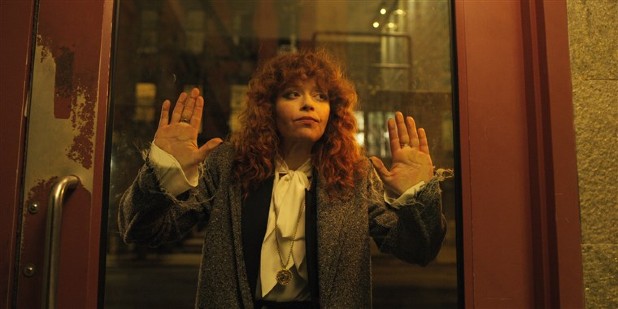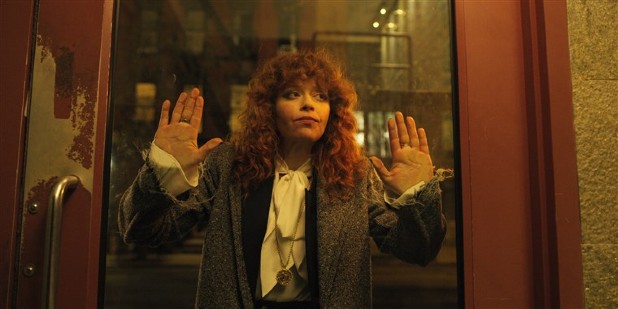 From 'Pee-wee's Playhouse' to the Big House, Natasha Lyonne has truly had one hell of a ride so far in her career. While her gravelly pipes often lead people to think she's anything but comical, her work has spoken volumes about itself. Comedy, often dark, is her bread and butter and we've been eating it up for so long that we've definitely gained our fair share of Lyonne-weight. 
Name: Natasha Bianca Lyonne Braunstein
Birthday: April 4, 1979
Place of Birth: New York City, New York
Twitter: @nlyonne
Best Known For
Natasha was still just a kid when she stepped onto the 'Pee-wee's Playhouse' set and into the role of Opal. As she got older, the roles obviously grew with her from 'Slums of Beverly Hills' to 'Detroit Rock City' to the one that made her a household name among horny teens and tweens everywhere in 1999, 'American Pie.' As mainstream as the sex-wise Jessica made her, Lyonne never feared indie gold. That same year she also starred in the cult classic, 'But I'm a Cheerleader.' From that moment on, she worked steadily but had a sort of second coming thanks to Netflix's first must-binge series 'Orange Is the New Black' where she basically played a more confident Cheerleader with her 'Pie'-persona. One would think she would've craved a break after six seasons of rocking a tan jumpsuit, but Netflix has kept her busy with a part on 'Big Mouth' and a whole series, 'Russian Doll.' You can see her next in Jon Stewart's 'Irresistible' alongside Steve Carell in May 2020. 
5 Quick Natasha Lyonne Facts
In 2012 Lyonne had open-heart surgery. 

She's got two SAG Awards thanks to her work on 'Orange is the New Black.'

Lyonne's first kiss was with Devin Ratray. You may know him better as Buzz from 'Home Alone!' They were in 'Dennis the Menace' together and he even made a cameo in an episode of 'Russian Doll.' 

Sarah Michelle Gellar may be the Buffy you all know and love, but the role was offered to Lyonne. She obviously turned it down though. 

She was a double major at NYU Tisch; film and philosophy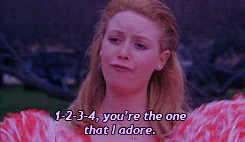 Reasons You Love Natasha Lyonne
There is only one way to describe Natasha Lyonne both on and off screen and that's badass. Something her fans have known from the start because while she may've come up at the same time as the likes of Rachael Leigh Cook and Jennifer Love Hewitt, there was nothing too wholesome about her. From that voice that sounds like the epitome of a pack of cigarettes to the characters she's played, her appeal to the masses has always been offbeat, and that's definitely due to the cascade of well, colorful characters she's brought to life. 
Colorful indeed, and most often sexual. Which even in the late '90s was amazing for many young women to see in 'Slums of Beverly Hills,' 'American Pie,' and 'But I'm a Cheerleader.' Then later in 'Orange is the New Black.' Why? Because the way Lyonne plays sexual isn't the typical way Hollywood likes to pen female characters in that regard. She knew her body, what she wanted, and went for it. Well, in 'Cheerleader' it took a minute but eventually she did. 
Speaking of, Lyonne may be dating 'Saturday Night Live' alum Fred Armisen but she's portrayed two very iconic LGBTQ characters. Something many of her fans have loved about her. While Nicky Nichols has always been a beacon of light at Litchfield, her role as Megan Bloomfield isn't a cult classic favorite for no reason. At the time people were barely starting to embrace LGBTQ characters in entertainment. 'Will & Grace' had just started and a year or so later came 'But I'm a Cheerleader.' The tale of a girl sent away to "reparative therapy camp" after her parents suspect she's…dun, dun, dun, a lesbian! 
For many of you, this may've been the first time you saw this sort of story, these types of characters, this idea of self-acceptance and it may have helped you in more ways than one. That's what representation does, it makes us feel not only seen but gives us the feeling that we're also not alone in this world because at the time you would have thought the world was just straight-laced (stress the straight) white teens. Lyonne's Megan Bloomfield gave you something special to hold onto. 
A badass in all she does portraying sex-positive women who have substance and inner strength, and an ally. These are just a few of the reasons you love Natasha Lyonne.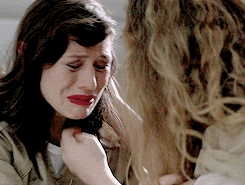 Reasons I Love Natasha Lyonne
If you've ever gotten the chance to hear me speak, you'd know my voice falls somewhere between an eight-year-old boy and Minnie Mouse. So the first thing that made me fall for Natasha Lyonne was that voice of hers. Yes, I've mentioned it a few times before this but – can you blame me? It's an icon, and so is she. 
'American Pie' gave me life as an adolescent but all these years later that's not why I have love for Lyonne, it's her biggest roles to date on Netflix. All in all, if I'm highlighting anyone from 'Orange is the New Black,' that's the main reason I love the person because while that riot season could've been resolved in a few episodes and not with a certain character's death, overall it gave me as the kids say, feels. 
Most of them because of Lyonne's Nicky. Destructive, caring, sexual, bright. Nicky was a recovering addict who would slip and fall, but always had her heart in the right place. She reminded me of many I encountered growing up in my small desert town. She wasn't so much a bad person, but rather a person who made bad decisions. What I loved most about Nicky though was her relationship with Lorna. What started as stolen sexual encounters blossomed into a friendship many could only dream of. Nicky was always there for her crazy friend, and for a brief moment in time my bestie had to act like my own personal Nicky. Forever grateful for both her and Lyonne. 
Oh yes, 'Russian Doll.' What a concept! The idea of purgatory on Earth, reliving the same day on repeat with small changes never resulting in anything but your death. Like I mentioned when talking about 'The Good Place,' death scares the crap out of me, but it was a show that helped me calm my nerves just a bit. The same can be said of 'Russian Doll.' I wouldn't mind reliving my last day just so long as I could continue coming back for more. Would it be daunting? Yeah, but don't most of us live the same day on repeat while alive anyway? Makes you think, doesn't it? 
In the end, I love Natasha Lyonne for a voice I'll never have, the heart of her inmate character, and the thoughts of death her latest venture with Netflix makes me think.