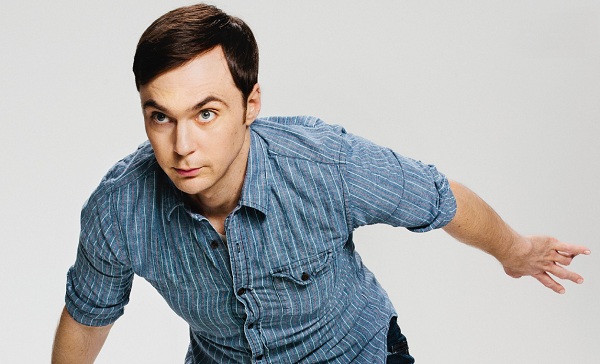 If you're lucky enough to score tickets to a taping of The Big Bang Theory or get into their panel at Comic-Con, you'll hear some of the cutest fan stories of adoration ever. The characters aren't just entertainment to some, they're idols. They don't just represent grown guys who collect comic books and can ramble on about Star Wars for hours on end; they portray intelligent men in a positive light. Okay, now to why we're here: Sheldon Cooper. He is roughly the most popular character on the show due in part to the man who plays him, Jim Parsons. Both the man and the character are precious morsels geeky gals want to eat up, just as long as they're feeling great enough to eat from the low end of the fiber shelf. And if you're looking to challenge me, I didn't want to seem like Dahmer and Google how much fiber the human body had…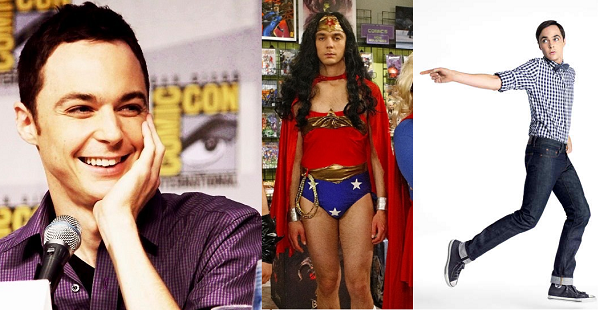 Name: James Joseph "Jim" Parsons
Birthday: March 24, 1973
Place of Birth: Houston, TX
Twitter: Not into that sort of thing…
Best Known For
Remember being in love with Zach Braff back in the early 2000s and watching Garden State, pretending to be the girl in the helmet he fell for? Well then, you probably forgot all about the knight who worked at Medieval Times. That was Jim Parsons. It was a bit role, and in the years that followed he landed a part on Judging Amy, and made small appearances on shows only TV addicts could remember. It wasn't until Jim made science the "in thing" with The Big Bang Theory that he became a household name. He took being a nerd to a whole new level with his character Sheldon Cooper, the neurotic, Einstein-minded, socially impaired theoretical physicist who fans can't help but love like a soft kitty.
5 Quick Jim Parsons Facts
Growing up Jim loved to spend his TV time with John Ritter and Three's Company.
Don't offer to drive Jim anywhere, he's likely to get nauseous… So let him take the wheel.
While Sheldon Cooper might've gotten "Most Likely to Succeed" in high school, Jim took home "Friendliest."
Jim's quite the music man. He should be, since he took piano classes for 14 years.
Younger TV fans might not know him from Big Bang, but rather iCarly and Pound Puppies, both of which he guest starred on in 2011.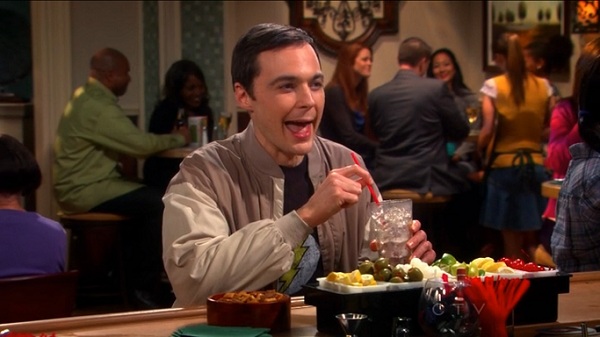 Reasons You Love Jim Parsons
Jim's Sheldon is a representation of the most extreme case of awkward there is. He might have gotten a girlfriend recently on the show, but he still fails to see the importance of coitus… and fans love it. Viewers flock to Sheldon's weird sense of self because it's not only relatable to a degree, but at the same time they want to be the one Sheldon softens up to. Aside from his being as innocent as Sheldon, fans love Jim because he's adorable, talented and of course, bazinga! To sum this fangirl love up, both Jim and Sheldon are the guys you can never have; Jim for reasons to come and Sheldon because well, he's just more into getting a Spock collectible than bedroom time. Fangirls like the challenge of Jim and all that he is.
Reasons I Love Jim Parsons
If you made a list of men I've crushed on from middle school till now, you'd see a good size clump of them who ended up not that into me. Not because of my looks (well… shut up self-esteem), but because I have the wrong equipment downstairs. Jim Parsons might have a boyfriend who is as cute as he, but that doesn't mean I have to stop daydreaming that he'd be my boyfriend. Like most of the world's population, I had no clue who Jim was until The Big Bang Theory, but within 5 minutes of watching that show, I was head over heels in love with that Sheldon fellow. From that point on I've had to collect magazine covers, watch every interview and even scam Comic-Con to get into a panel and meet & greet just to view him in all his epidermis glory.