For people my age, Elijah Wood is a true treasure. Like Kenan Thompson, he's grown up with us and has never failed to let us down. I'm not sure why the Nickelodeon star is always my go-to but, nevertheless, Wood is one of the few child actors from the '90s who've gone on to have not only longstanding careers, but lucrative ones. Looking back at my master list, there was no rhyme or reason why Elijah Wood landed on this week. He doesn't have anything coming out, he's not turning another year older, and this isn't the anniversary of Flipper. He's just been one of my personal favorites since I was a kid constantly renting North from our local video store.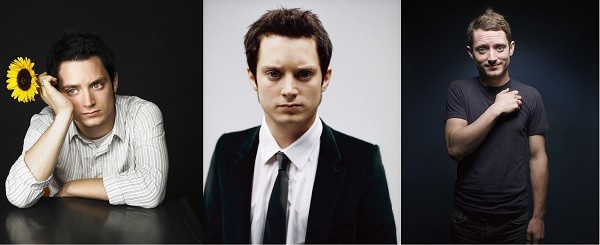 Name: Elijah Jordan Wood
Birthday: January 28, 1981
Place of Birth: Cedar Rapids, IA
Twitter: @woodelijah
Best Known For
During the '90s he was one of the leading child actors. Macaulay Culkin's star was slowly falling and a flock of fresh faced kids were coming in fast. Coincidentally, Wood even starred alongside Culkin once, but took the lead in Radio Flyer, The Adventures of Huck Finn and, of course, North. From there he brought back a classic with a dolphin and then grew up just a bit with The Faculty. A few years after that he went from "child actor from this and that" to a real A-lister thanks to The Lord of the Rings series. Stepping into the hairy feet of Frodo was a game changer for him, and ultimately became his defining role — even though some may argue that binging on Wilfred is a much better way to spend an afternoon.
5 Quick Elijah Wood Facts
His family sold their deli to move to California.
His first role was in Back to the Future Part II with Michael J. Fox as the "video game boy."
Which, speaking of — when he's not busy he partakes in E3.
When it comes to music, The Smashing Pumpkins are his favorite.
He's the middle child of his family.

Reasons You Love Elijah Wood
Okay, raise your hand if you were one of those girls who swore Elijah Wood was way cuter than JTT. You are the ones who flipped a little too hard over Flipper, but looking back, those baby blues he has can be used as a weapon on the hearts of prepubescents. You then watched him grow to be a sort-of-man in The Faculty but then were the one laughing last when he became Frodo Baggins. Yes, it wasn't the cutest look — who wants to date a hobbit? — but, nevertheless, you had the pride of knowing your childhood crush was still working. "Where's JTT now?" you ask all your haters. (For the record he sometimes pops up on Tim Allen's Last Man Standing.)
Then there are those of you who completely skipped him when you were growing up. Hey, JTT and Devon Sawa just won you over a little bit more. Then you grew up a bit and realized that they were never really coming back and jumped on The Lord of the Rings ship. You were engulfed in those movies and Wood's blues. Ha! thought all those fans from years before. Now you were on board and saw why he was a hit back in the day OR you still didn't care about his past and all that mattered then and now is that he is Frodo Freaking Baggins.
So whether you've been there since his Radio Flyer days or started to appreciate him when he moved into the Shire, one thing's for sure, you fell hard for those blue pools he calls eyes at some point in your life and have yet to escape their grasp.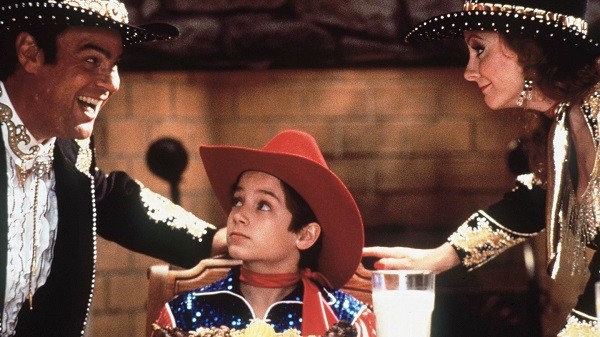 Reasons I Love Elijah Wood
The Lord of the Rings are beautiful movies, but they are just too long for me. Nothing but Titanic should ever keep me in a theater for three hours. I just can't. So my love for Elijah Wood didn't start with Frodo and it surely wasn't heightened because of that role. Let's face it, all I walked away with from those movies was a huge thing for Orlando Bloom — a thing that has since faded like his career. Just do Pirates man. Anyways, I started to love Elijah back when he did North.
It was this movie with a VHS box that caught my eye once and continued to be one of my go-to choices week after week. As a kid who dreamed of escaping their hometown from an early age, North was my hero every time I watched. Of course I learned that the family we have is truly where we belong and, years later, after encountering other people's parents, I believe that to be true. You really wouldn't be who you are if you didn't grow up the way you did. Since we're on the topic of family, The War was one movie we watched a little too much. Not really one of his more known movies, it was set in the racist south during the '50s (maybe the '60s) and he was a good kid who didn't really see color. That wasn't the big picture of the movie, but being a multiracial family, we welcomed any movie that showcased the beauty of loving everyone.
Then there's The Good Son. My oh my, why is this not as celebrated as it should be? Culkin was straight up genius in it and he was only made that more amazing thanks to his polar on screen opposite, Elijah Wood. If those two haven't talked since that movie wrapped, I'd pay like $20 to see them reconnect to talk about that. Plus, you always have to think: which kid would you have saved? Hopefully 100% of you say Wood.
My love affair with Elijah Wood started in elementary school and that's where it remained. While I applaud him on his success post-child-star-age, I can't say he's done anything in recent years that's made me want to rent it on VHS over and over again.