He is one of the most celebrated television actors on a show I've only seen one episode of, but I've heard it's the best thing out there. Maybe one day I'll watch it, but most likely not. Anyways, with the Emmy winner turning 59 this week it's time to talk about why it seems like everyone under the sun with AMC, Netflix, DVDs or the ability to download loves Bryan Cranston. But while most see him as White, I will always see him as another.

Name: Bryan Lee Cranston
Birthday: March 7, 1956
Place of Birth: Canoga Park, CA
Twitter: @BryanCranston
Best Known For
With a quick start in daytime drama in the '80s, Cranston moved from there to bit parts on everything from CHiPs to Baywatch. He was even the voice of some villains in the beloved Mighty Morphin Power Rangers. It wasn't until the mid-'90s that he really found his footing in pop culture when he landed on Seinfeld as Tim Whatley. However, Cranston wasn't a household name until Fox took yet another chance on a show about a dysfunctional family in 2000. Who would've guessed the dad from Malcolm in the Middle would go on to have the most successful career of that whole cast? Well, he did, and of course got a huge second wind when he landed on one of the most celebrated shows in TV history: Breaking Bad.
5 Quick Bryan Cranston Facts
Two '80s teen heartthrobs were almost Walter White. John Cusack and Matthew Broderick were offered the role first.
Being from the San Fernando Valley, he's a huge Dodgers fan.
He has presidential roots. Okay, so he's not related to any politician but he did play Lyndon B. Johnson once.
When it comes to gifts, he's top notch. He once wrote a screenplay for his wife. Later he turned it into the movie Last Chance.
After college he worked as a carny.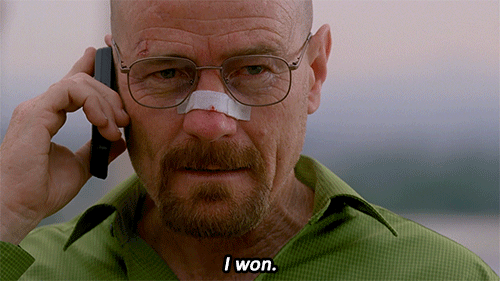 Reasons You Love Bryan Cranston
There are some Seinfeld fanatics that will never see him as anything but a character on a show they deem as the best and scoff at those Breaking Bad fans. There are also those who actually recognized this actor as a comedic gem on Malcolm in the Middle. There he made fatherhood look like… well he didn't make it look easy or hard, he just made it seem like a wild ride complete with one too many ups and downs. I guess the same can be said of White's fathering skills. Only Hal never got cancer and turned to meth as a means of survival for his family. Both great dads in their own ways though.
Since the past what seems like decade and a half has been dedicated to everyone and their mom talking about the greatness that is Breaking Bad, that's what we'll focus on. Like I said, I never saw anything but the series finale so I'm unaware of the awesome that comes from this show but like Dexter and House, Walter White sits among those characters we love due to their anti-hero ways. One killed because of a Dark Passenger, another was hard to be around always due to addiction, and White, well, he was a man who started out on a mission with good intentions but somehow let it overcome him. He wasn't a bad guy. He was a good guy who did some bad things. You wanted to be against him, but every week as his journey continued you found yourself cheering him on more and more.
When it comes to Cranston, you love him for the character he made as addictive as the blue concoction that ultimately consumed him. It's hard to create a show like Breaking Bad, let alone a character like Walter White, and it's likely that its time is never going to really end. Like I Love Lucy, the iconic aura that surrounds it will allow it to continue forever and you revel in the fact that you were there before syndication. If you weren't, well, that's not a bad thing. Hopefully you stayed away from spoilers though.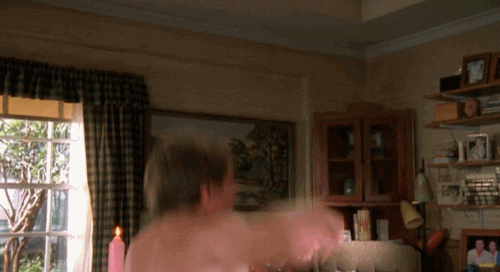 Reasons I Love Bryan Cranston
Hype makes me not want to see something. This is why I still have yet to see The Dark Knight. It's another reason Breaking Bad isn't something I was ever interested in watching. The same can be said of True Detective and Game of Thrones. I have to naturally want to watch something to tune in. So when it comes to this man, Malcolm in the Middle is where my heart lies.
Fox has shows I can relate to. They're flooded with crude families that make me feel at home. It's a surprise that Roseanne wasn't on that network. Alas, I remember being in middle school when Malcolm came out and I loved it instantly. I also remember talking to my friend Megan about how Hal was kind of hot for a dad. We giggled about it and she continued to be who I talked to about that show. If I continued to go on it would be about how I identified with the title character and this isn't about Frankie Muniz. Why would it ever be?
All I know for sure is that Bryan Cranston is a TV star through and through and the fact that he's been able to play not one but two characters that were able to touch hearts, one more than the other but nevertheless… it's rare to be able to strike twice and he did. As a TV nerd, that's what I admire and love about him. Well, after his speed walking as Hal.