True Blood is back for a second season, and it's time to showcase some of the great creations fans have made in tribute to the show and its source material, Charlaine Harris's The Southern Vampire Mysteries book series.
1. True Blood Custom Jeans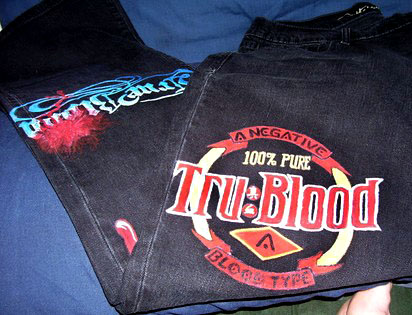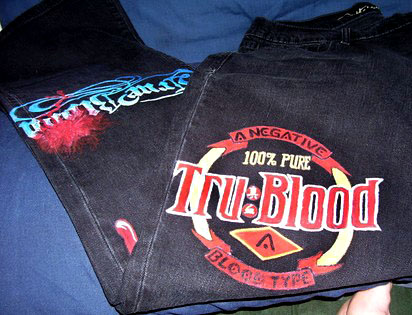 Etsy seller clairebabydesigns hand-painted these jeans with various True Blood-related designs, including the logo for Tru:Blood synthetic blood.
2. Slit Throat Choker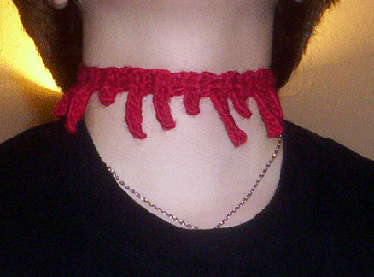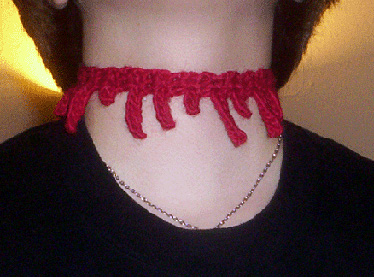 This isn't actually a True Blood craft, per se, but I thought it was so hilarious I couldn't resist including it. Craftster user arrmatie crocheted it for a swap.
3. FangBanger Bracelet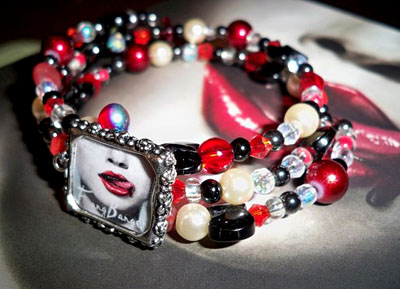 Made by PushyGirlTorella at deviantART, this beaded wire bracelet features a metal-framed photo of the show's logo and the show's slang word "FangBanger."
4. Vampire Cross-Stitch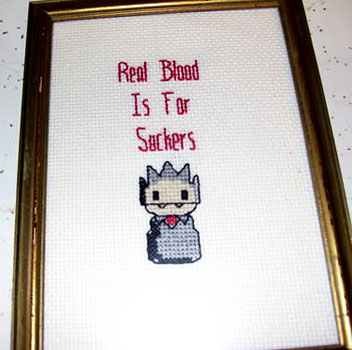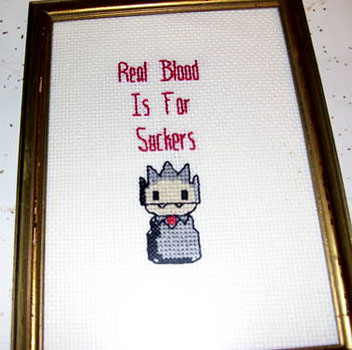 Cross-stitched onto this sampler made by spookshowbaby77 as part of a Craftster swap is a cute little vampire and one of the taglines from the show.
5. Fangtasia & Merlotte's Dish Towels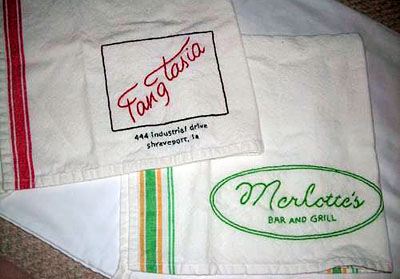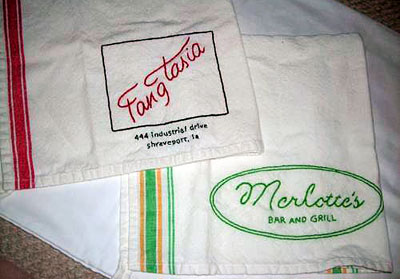 For the same swap, dancingqueen73 embroidered these dish towels with the logos for Fangtasia and Merlotte's.
6. True Blood Cupcakes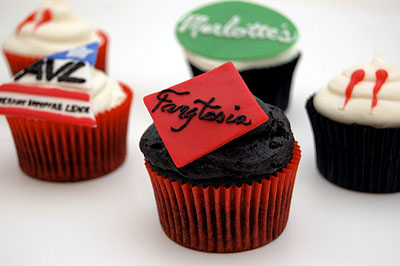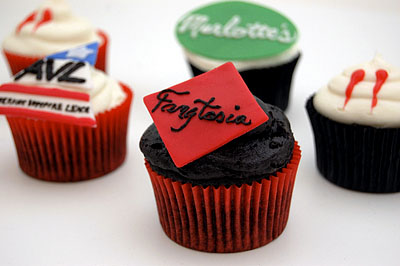 Our oft-featured Flickr user katipeck has done it again with these True Blood inspired cupcakes. Fangtasia, Merlotte's, bite marks, and the American Vampire League are all represented.
7. Tru:Blood Bottlecap Necklace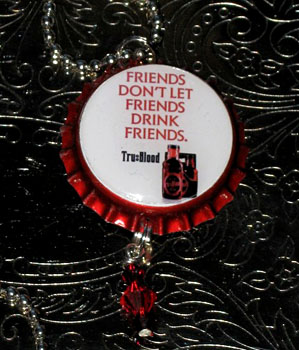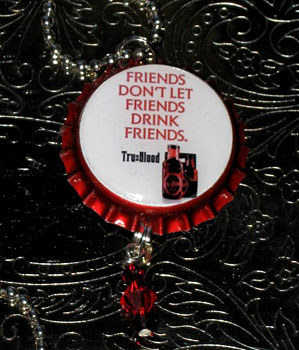 This necklace by QueenCassiesJewels at Etsy features an ad for Tru:Blood synthetic blood, appropriately on a bottlecap.
8. "God Hates Fangs" Kindle Cozy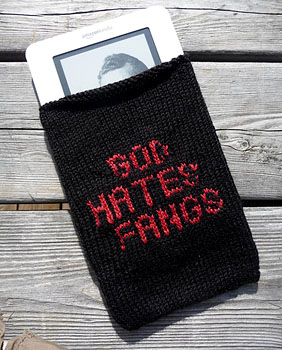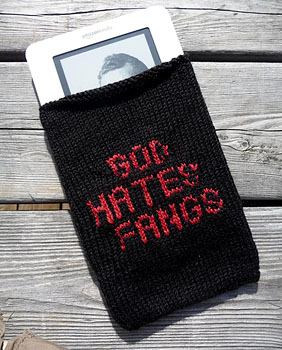 Perfect for reading the latest propaganda from the Fellowship of the Sun, this Kindle cozy was knit by Flickr member mommyofhman.