As an Apple fangirl of over 15 years, I know what it is to be a member of the cult of Mac. It's not too surprising to see so many people showing tribute to their OS of choice, whether they're recent converts or have been fans since the Apple I. Here are ten of the coolest Apple-inspired creations I could find.
1. Apple Logo Brownie Cupcake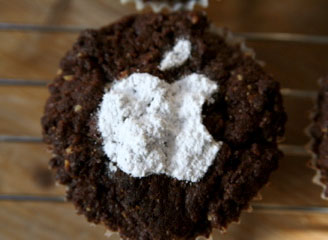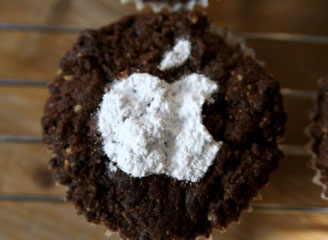 A delicious-looking brownie cupcake made by cuaifeadh (and bonus — it's vegan!).
2. Apple Logo Earrings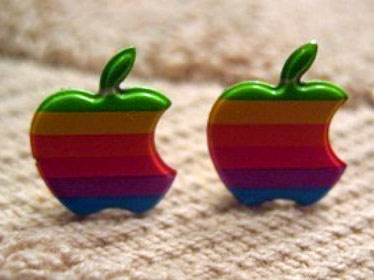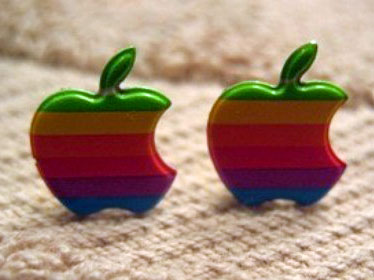 Apple computers used to come embedded with the rainbow logo (like this). Etsy seller recyclejazz made earrings out of two of these logos rescued from old Macs!
3. Happy Mac Cross-Stitch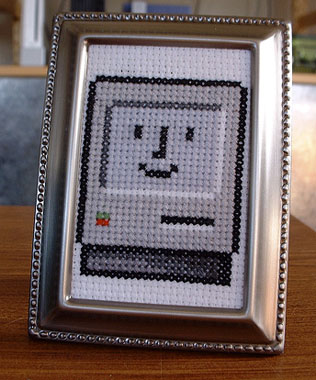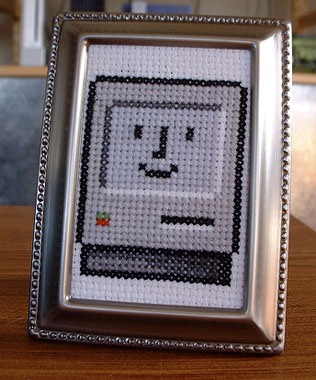 The "Happy Mac" from the classic Mac bootup screen, cross-stiched by benjibot.
4. Apple Laptop Sleeve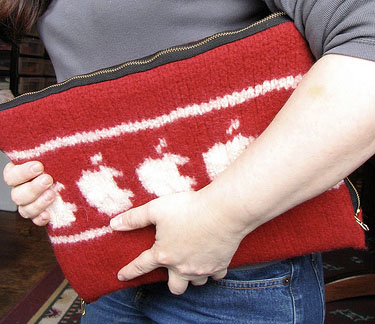 Wendi at Slumberland knitted this felted Macbook sleeve and posted a pattern to make one of your own.
5. Apple Logo Potholder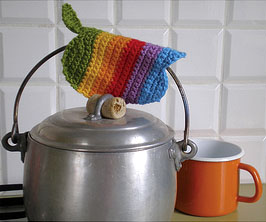 This awesome potholder, based on the classic Apple logo, was knitted by violetta testacalda.
6. Apple Pie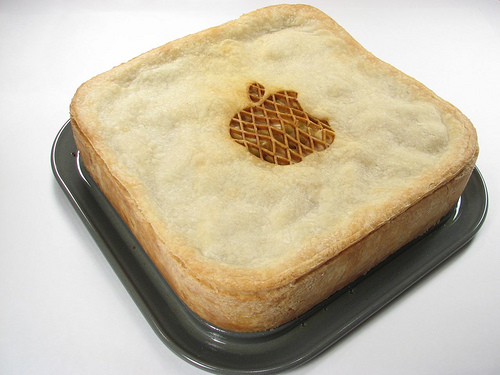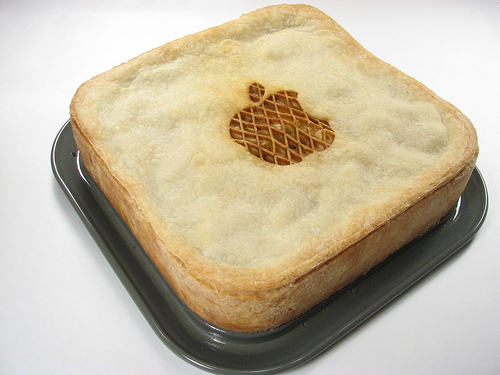 Evil Mad Scientist's creations have shown up before on Fandomestic, and their projects are always fantastic. Here's an Apple pie — get it? It's really an apple pie, made with a square springform pan and a carbon-dioxide laser (for the lattice).
7. Happy Mac Cufflinks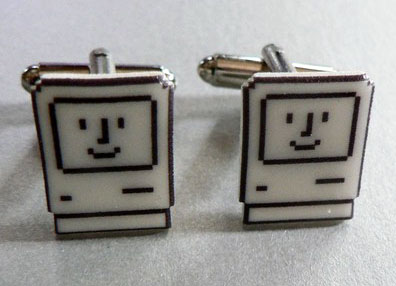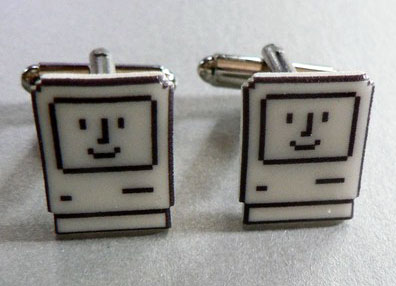 The aforementioned Happy Mac gets recognition again with these cufflinks by Etsy seller pixelparty.
8. Mac Finder Pillow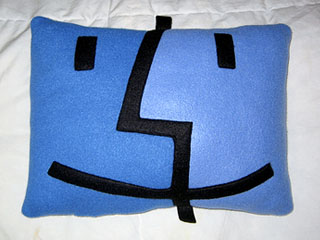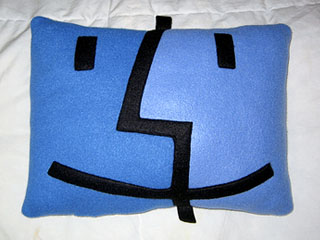 This smiley face icon which represents the Finder was first introduced way back in System 7.5. Throwboy has made it into a pillow that's available for purchase!
9. Apple Logo Floor Canvas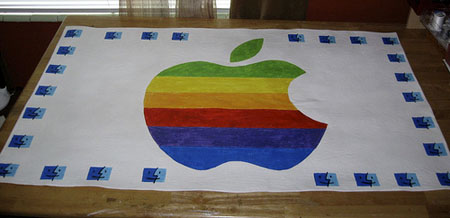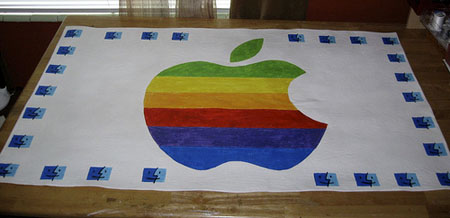 Craftster member Summerset painted this floor canvas featuring the classic Apple logo and many little Finder smiley face icons.
10. Clarus the Dogcow Tattoo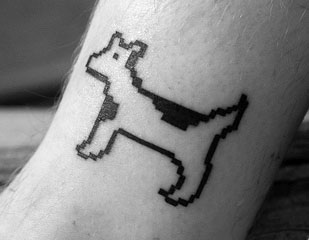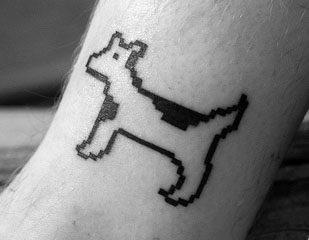 Another classic icon of Macintosh OSes past is Clarus, the Dogcow. Stephen Hackett got Clarus tattooed on his ankle to remind himself of the cool things people do with technology.