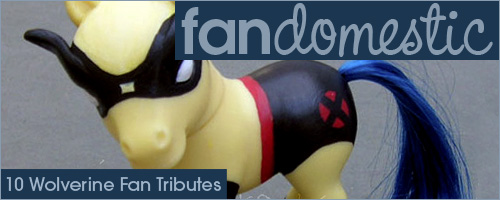 With the release of X-Men Origins: Wolverine this Friday, the world has the mutant superhero on the brain. A lot of fans have found inspiration in Logan. Here are ten of the coolest — they're the best at what they do.
1. Wolverine Chibi Plush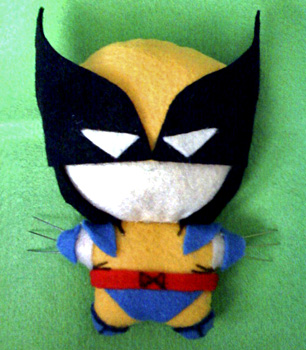 Red-Flare on deviantART made this cute felt chibi Wolverine.
2. Wolverine Cake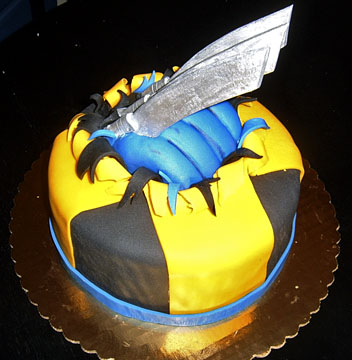 Wolverine's claws bust through the X-Men emblem on this cake by ShireBound Cake Company. (Found via Great White Snark)
3. Wolverine Cross-Stitch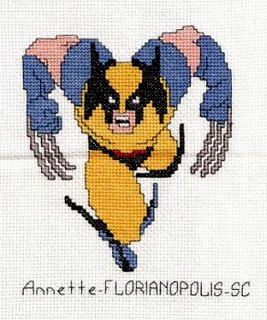 Flickr member aff_46 cross-stitched this image of a lunging Wolverine.
4. Knitted Wolverine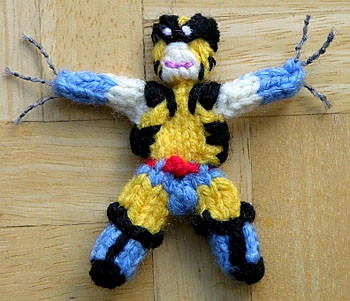 Here's a cute knitted Wolverine by Kimberly Chapman.
5. Wolverine Street Art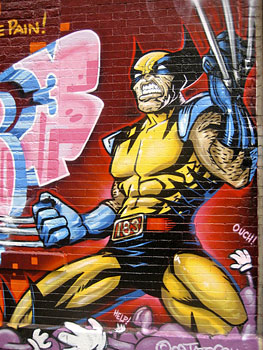 This Wolverine art was found and photographed on the Lower East Side of New York by stoney.jackson.
6. LEGO Logan
LEGO brick master Dunechaser made this custom minifig of Logan (aka Wolverine).
7. Wolverine Beanie Plush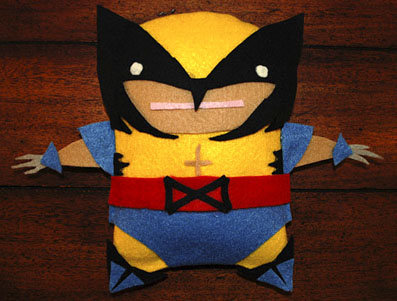 Using felt and fiber-fill, Craftster user meepum made this beanbag Wolverine. She also made a Nightcrawler!
8. Wolverine Duckie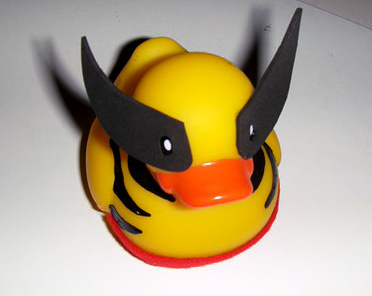 Does Wolverine make bathtime lots of fun? He does in rubber duckie mode, as in this cute creation by Etsy seller ElectricLemonade.
9. Wolverine Reconstructed Tee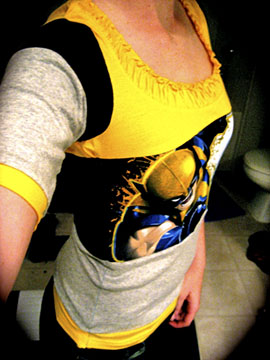 Craftster user jilltheimpossible reconstructed a little boys' Wolverine t-shirt into this creative and cute top.
10. My Little Wolverine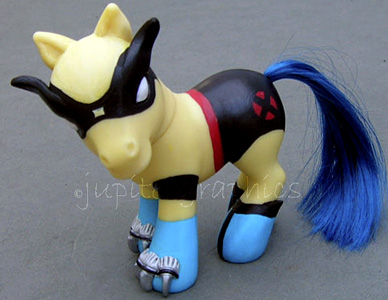 deviantARTist jupiternwndrlnd customized a My Little Pony into Wolverine as part of a Christmas swap.