Starring: Hugh Jackman, Liev Schreiber, Ryan Reynolds, Taylor Kitsch, Danny Huston, Kevin Durand, and a bunch of other no-names who will never get another gig after they're seen in this movie
Written By: David Benioff and Len Wein
Directed By: Gavin Hood
SYNOPSIS: Two mutant brothers, Logan and Victor, have wandered the Earth for years fighting one war after another. Then they join a secret squad of mutants whose methods don't sit right with Logan. Logan leaves to live a normal life with a woman he loves. Unfortunately, his old life strikes with a vengeance… a vengeance which Logan seeks to reciprocate. He opts to undergo a secret operation, and dubs himself with the code name Wolverine.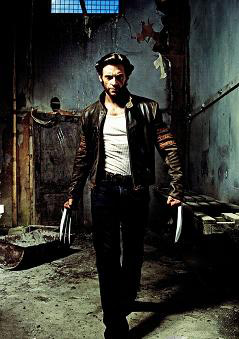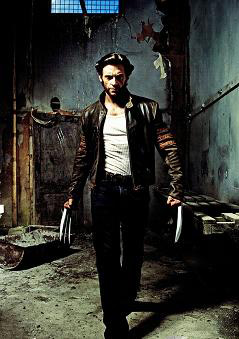 ANALYSIS: Back in March, The Cinema Doctor wrote up his diagnosis for X-Men: The Last Stand. Well, doc, I've got a little addendum to your prescription. Watch this film! If you want to feel better about Brett Ratner's fan-wank-fest, X-Men Origins: Wolverine makes the previous entry in the franchise look like Citizen Freakin' Kane. If ever there were a textbook on what NOT to do in making a superhero movie, this film should be at the heart of the subject. The writing is insipid, the characters are as two-dimensional as the pages of the comics they came from, and the action sequences are recycled from other mediocre action films. The plot is totally predictable and has plot holes big enough to herd twenty Insectosauruses through. Not to mention the writer also seems to be quite disinterested in exploring the anti-mutant themes beyond writing one or two scenes between two dim-witted old military dudes.
Sure, Hugh Jackman is still reliable in his performance as Wolverine, but Jackman has something in common with many great actors: no matter how bad the film is he will still be good in it. Same goes for Liev Schreiber as Sabretooth. Truth be told, if the film strictly focused on Wolverine, Sabretooth, and the military, it may have had a fighting chance. Alas, Twentieth Century Fox opted to not only make the same mistakes they made with The Last Stand, but they wanted to show us how much worse they can get. The Last Stand made the error of cramming in as many mutants as they could. Origins does the same thing, but this time it appears that the writers, the director and, I fear, even Stan Lee himself couldn't really care less if the characterizations are accurate. Writers Benioff and Wein's script is a paint-by-number in which you can see numbers shoddily hidden behind every nook and cranny.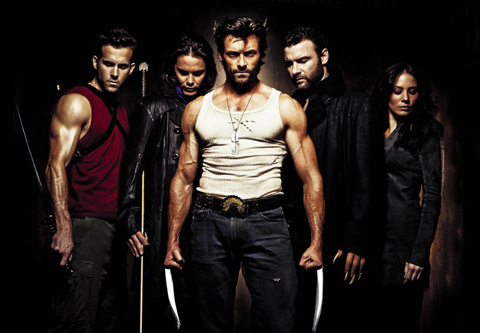 I don't really know much about Deadpool, but I'm sure that no one envisioned Jason Lee knock-off Ryan Reynolds playing him. You can rely on Jackman turning out a decent performance, but the only thing you can rely on from Van Milder is delivering his lines with the same bland monotone voice that makes Steven Wright look like he has personality. Of course, if Deadpool fans aren't offended by his portrayal early in the film, they will be by the final fight. An even bigger insult to the fans comes from the portrayal of Gambit. We've been waiting to see Gambit in the X-Men films ever since the first one, and this is what we get for our patience: a pretty boy with a phony Southern accent (when he's supposed to be Cajun), who apparently has a magic staff his probably lifted from Gandalf's closet. It's fairly obvious that the writers had absolutely no comprehension of Gambit's mutant power, and made no effort to try and understand. This is a total waste of a great character who deserves better than this. Oh, and on a related topic, last I checked, neither Gambit nor Wolverine has the ability to float or do superhuman gymnastics — they are just combat trained. So enough of this wire-fighting bollocks. At least when wire fighting was used in the previous three films it was still in proper context.
Then again, that would mean that the director would have to show some imagination in his direction of the action sequences; unfortunately, this does not apply to director Gavin Hood. In the inevitable "Death-Of-Someone-He-Loves" scene, you are literally able to pin-point the exact time Wolverine does the mourning scream. Seriously, it's a solid three to five seconds after the woman's eyes close.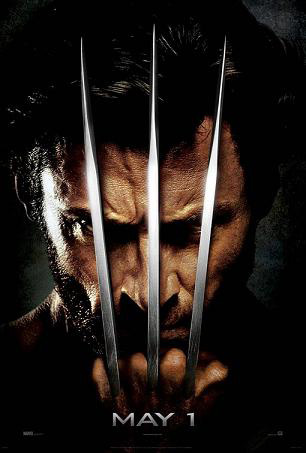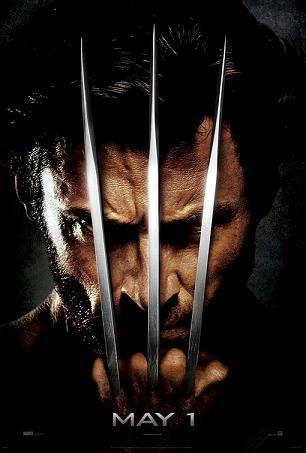 Clearly, Fox is struggling to milk every franchise they've got. All of their other attempts to create lucrative franchises have fallen disastrously flat. They even showed signs of desperation by trying to leech off of Watchmen despite the fact that they made no effort to go beyond the first draft of the script. It all shows that they are circling the drain with little hope for rescue. It's sad, but I seriously think that they are relying on American Idol, The Simpsons, and Family Guy for their revenue. Joke's on them — rumor has it that Simon Cowell is thinking of leaving, The Simpsons can only last for so long, and Family Guy's schtick of non-sequitur jokes that have nothing to do with the plots are becoming an irritation.
If X-Men Origins: Wolverine was meant to herald Fox's salvation, then they are in big trouble.
ESSENTIALLY: X-Men Origins: Wolverine is so bad I may actually go out and buy X-Men: The Last Stand on Blu-Ray… maybe. Hell, at least I can say I was moderately entertained by that one.
FINAL GRADE: F (Expulsion!)