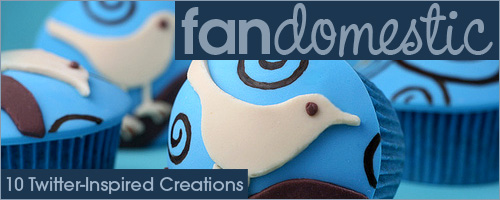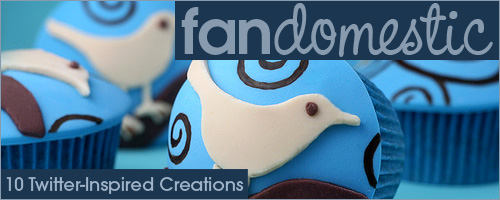 Twitter has been around for a few years, but in the past several months it's grown to become the hot social networking tool. And, especially with the adorable Twitter bird mascot and the error page icon Fail Whale, it should be no surprise that some avid fans have brought their love of Twitter into other parts of their lives. Here are ten, from the most casual of tributes to the most permanent.
1. Fail Whale Birthday Cake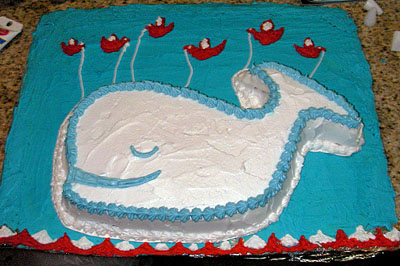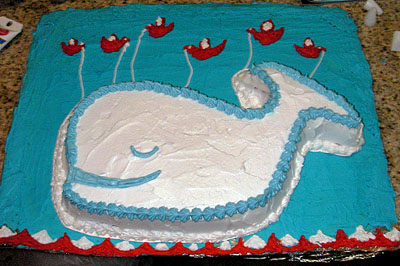 Flickr user cdarbro (@rocknrollgeek) celebrated his 24th birthday with a cake featuring the famous Twitter Fail Whale.
2. Knitted Twitter Bird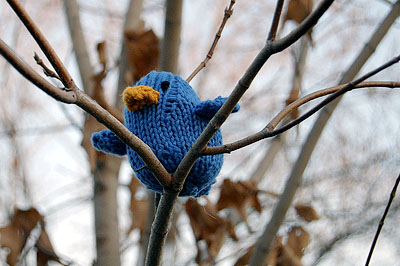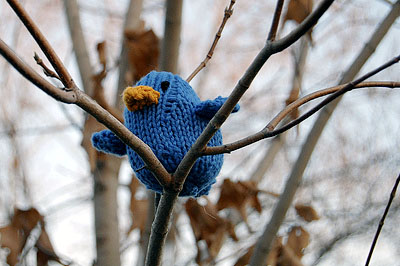 This knitted Twitter bird looks at home in a tree in this photo by Brian Kopp (@kopp0041).
3. Fail Whale Easter Egg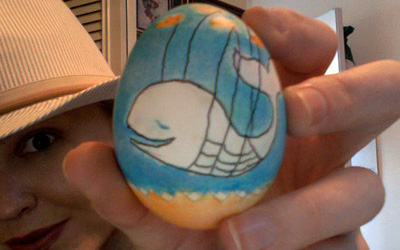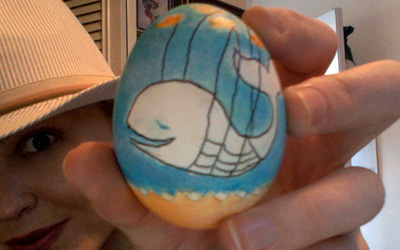 Tattoo model Dawn Geary (@dawngeary) celebrated Easter with a Fail Whale egg design!
4. Twitter Bird Cupcakes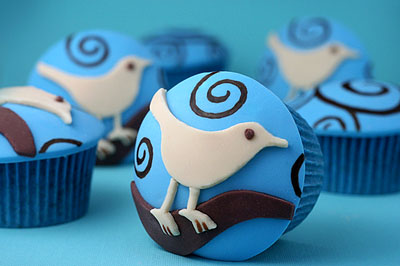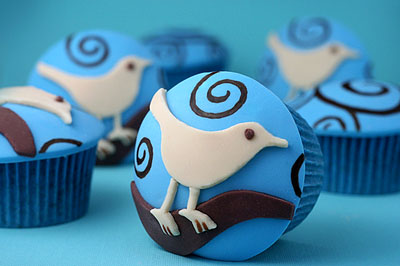 Cake-decorating master Bakerella (@bakerella) made these delicious-looking Twitter bird cupcakes.
5. Fail Whale Sand Drawing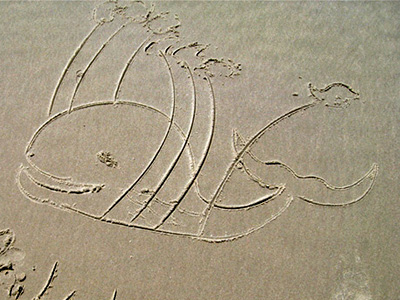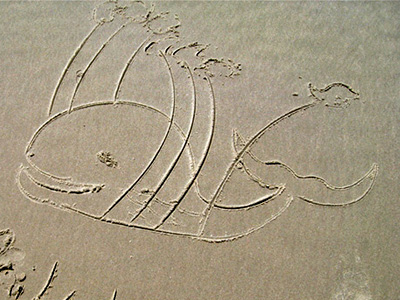 Internet celebrity blogger/lifecaster iJustine (@ijustine) drew this Fail Whale in the beach sand.
6. Twitter Bird Chalk Drawing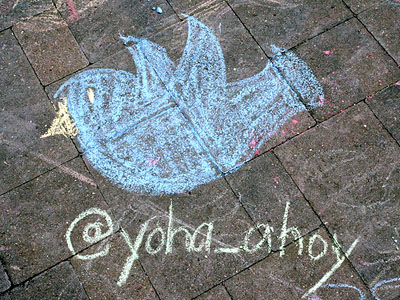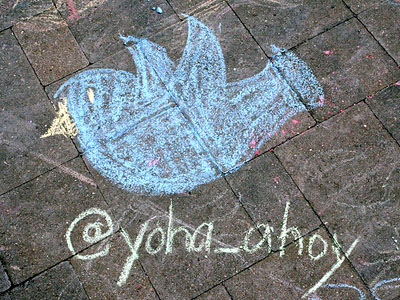 Part of an urban art project in Grand Rapids, Michigan, this Twitter bird was drawn by yoha_ahoy (@yoha_ahoy).
7. Fail Whale Tattoo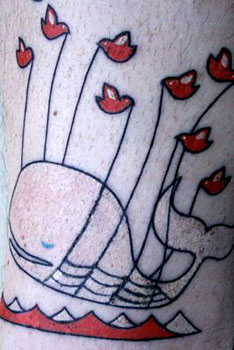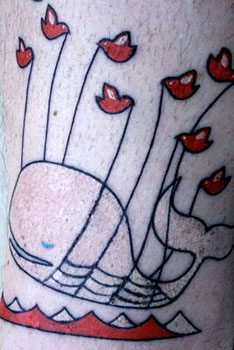 Making cupcakes & drawing in the sand is one thing, but to get a tattoo of the Fail Whale you have to have some serious Twitter dedication — which Critter (@critter) apparently does.
8. Twitter Bird Necklace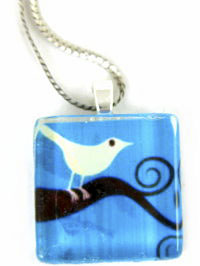 With a glass tile and a few other materials, you can make this Twitter pendant using the instructions on CraftBits (@craftbits).
9. LEGO Fail Whale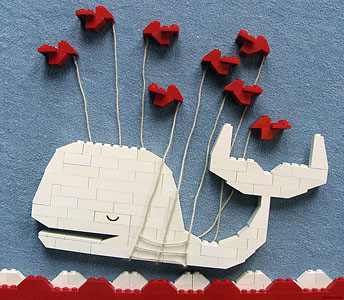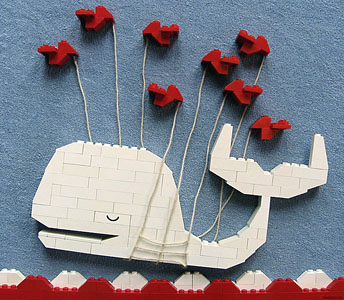 Flickr user tveskov (@tveskov) cleverly recreated the Fail Whale using LEGOs.
10. Twitter Bird Peep Diorama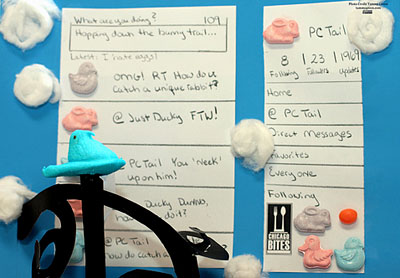 This Peeps diorama was made by Tammy Green (@Zesmerelda).