Having been around for 25 years, it's not too surprising that the Transformers have a large following of crafty individuals. They've probably gained more popularity recently because of the live-action film adaptations (the second of which is out this week), but whether you think Michael Bay improved upon the franchise or blasphemed, any fan of Optimus Prime and the gang will find something to love among these ten creations.
1. Autobots Sweater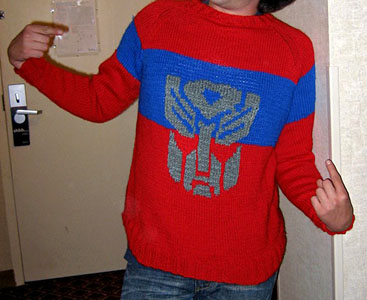 Catherine at Skeins and Steins knitted this awesome sweater for her boyfriend.
2. My Little Megatron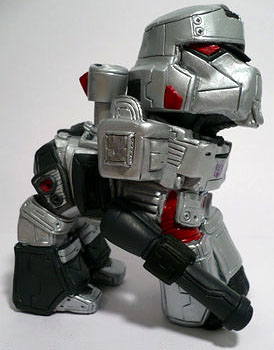 AnimeAmy at deviantART sculpted this custom My Little Pony in disguise as Megatron.
3. Transformers Washcloth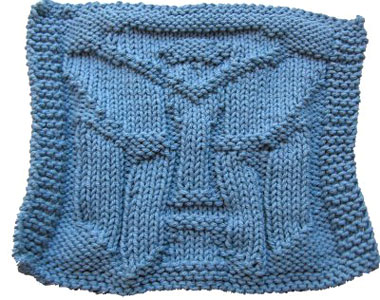 This washcloth, knit to feature the Autobots logo, was made by Jessica at Zakka Life.
4. Autobots vs, Decepticons Jeans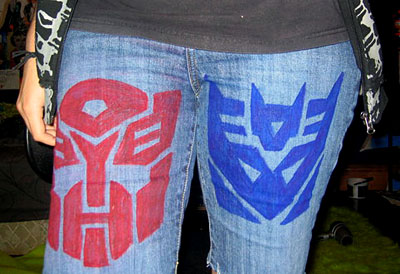 deviantART member Fiz-zy stenciled the logos for the Autobots and the Decepticons on her jeans.
5. Soundwave MP3 Player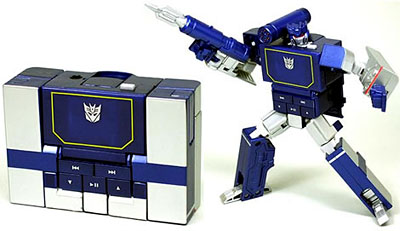 For $99, you can get this Soundwave which transforms into a cassette deck-looking MP3 player which accepts a miniSD card full of your favorite 80s tunes.
6. Transformers Bag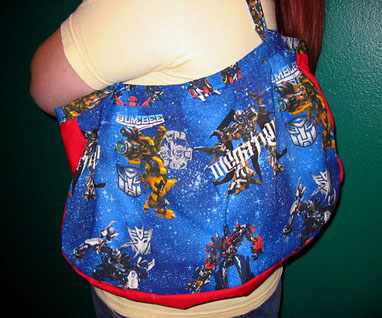 Etsy seller missvictory offers this hobo bag featuring many of the Transformers.
7. Needle-Felted Optimus Prime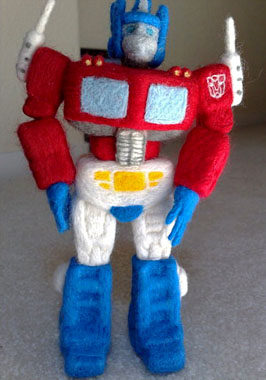 Here's Optimus Prime, created by GlassCamel at deviantART using a needle-felting technique.
8. Bumblebee Jacket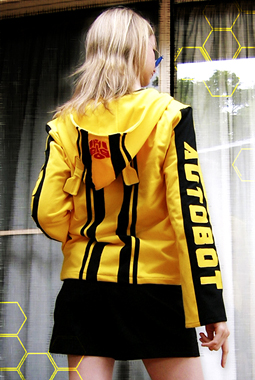 Transformers fan SeishinKibou made this Bumblebee-inspired jacket after having trouble finding licensed merchandise she liked.
9. Transformers Cupcakes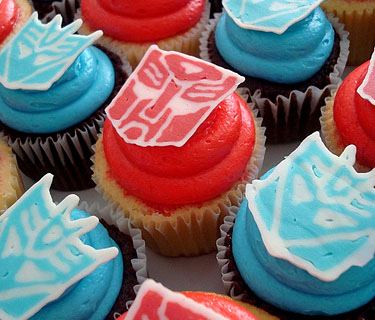 Which of these cupcake flavors by Happiness in a Bite is more delicious: the vanilla Autobots or the chocolate Decepticons?
10. Decepticon Cufflinks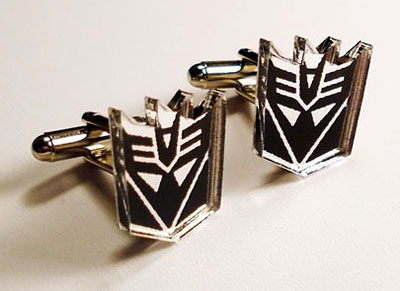 Etsy seller crimsonking created these laser-engraved cufflinks featuring the Decepticon logo.