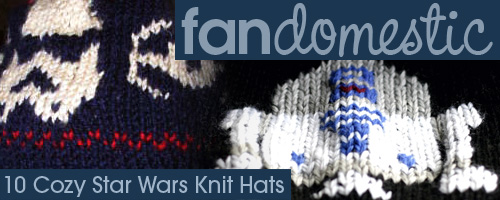 It's getting colder (at least in some parts), and there's no better way to warm up than with a toasty knit hat. The best kind? Fandom-inspired hats like these ten influenced by Star Wars.
1. Princess Leia Buns Hat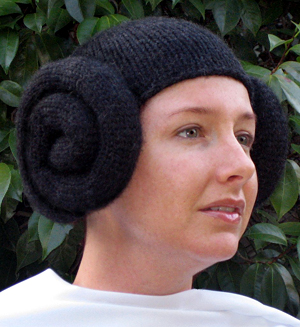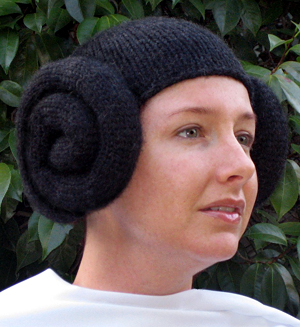 Ansley Bleu created this Leia "wig" hat and sells the pattern on her Etsy. Carrie Fisher even has one!
2. Stormtrooper Hat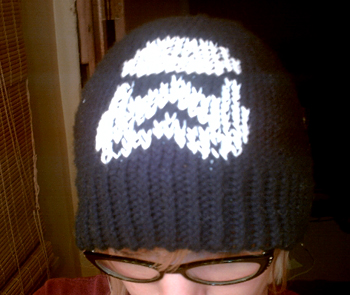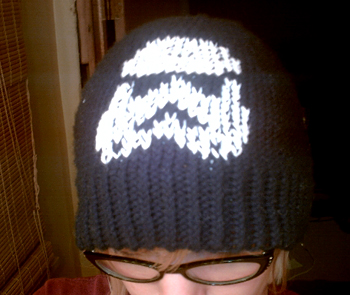 Craftster user kneat made this Stormtrooper hat using the fair isle Star Wars patterns available here.
3. R2-D2 Pattern Hat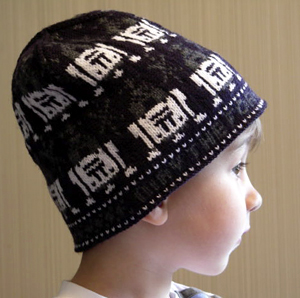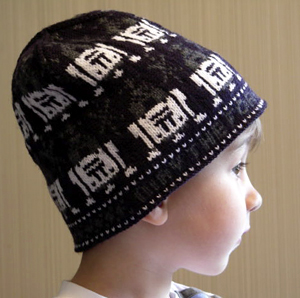 At first glance, this hat by Carolyn looks like any other Scandinavian pattern. But closer inspection reveals R2-D2 and the famous Jedi saying "May the Force be with you."
4. Rebel Scum Hat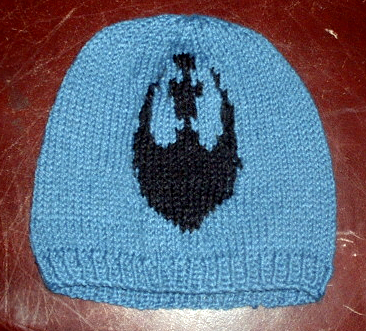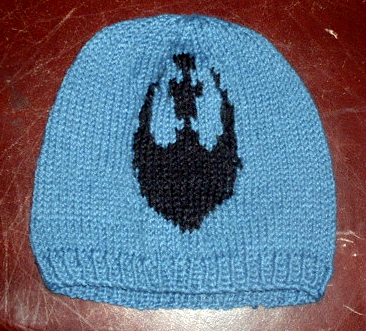 greenchick at Craftster made this Rebel Scum hat for her husband using melidomi's pattern.
5. R2-D2 Beanie Hat (1)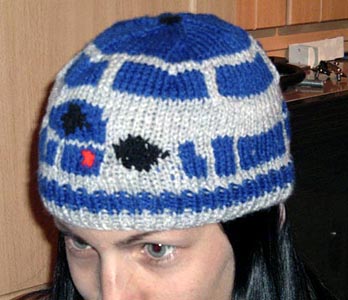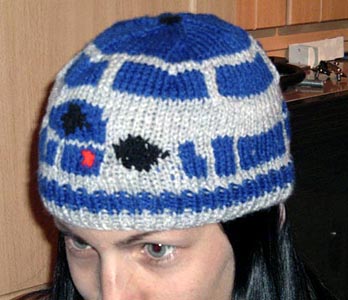 Instead of a simple picture or pattern, Shortstuff411 at Craftster designed this beanie to look like Artoo himself!
6. R2-D2 & Lightsabers Pattern Hat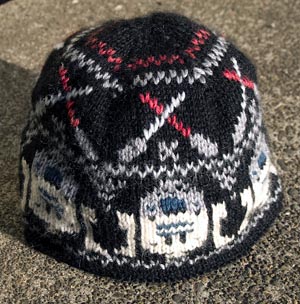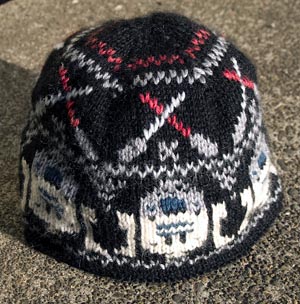 R2-D2 and crossed lightsabers come together in the pattern on this cozy-looking beanie by Sarah at Blue Garter, using the fair isle patterns by to Sarah Bradberry.
7. Stormtrooper & Tie Fighter Hat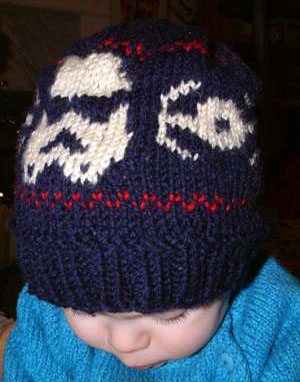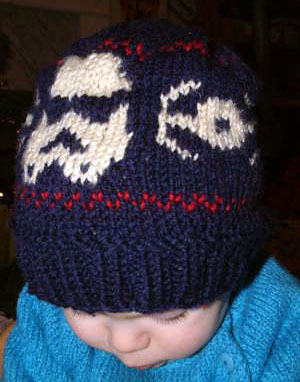 Stormtroopers and Tie Fighters adorn this Imperial hat worn by Vinny's son.
8. R2-D2 Reversible Hat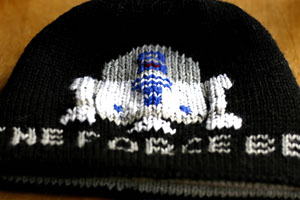 This hat by Tiennie is not just adorable, it's reversible! One side features R2-D2 and the other, the Star Wars logo.
9. R2-D2 Beanie Hat (2)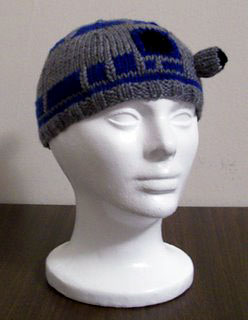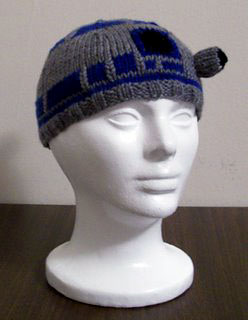 Similar to Shortstuff411's hat above, here's an R2-D2 beanie by Carissa. This one even has little bits projecting off of it!
10. Stormtrooper Earflap Hat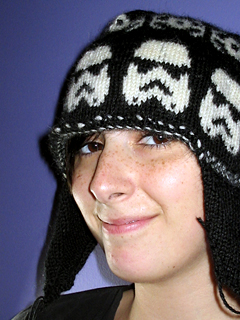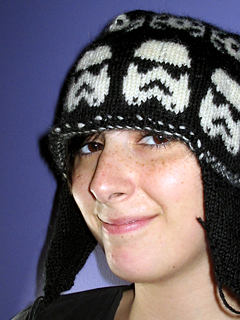 Yup, it's another hat with Stormtroopers and Tie Fighters.. but creator Jill borrowed from Firefly's famous Jayne hat and added snuggly earflaps to make this one unique.
Honorable Mention: Baby Yoda Hat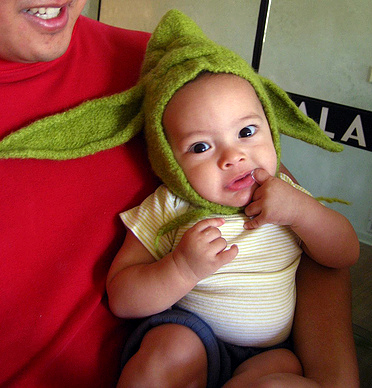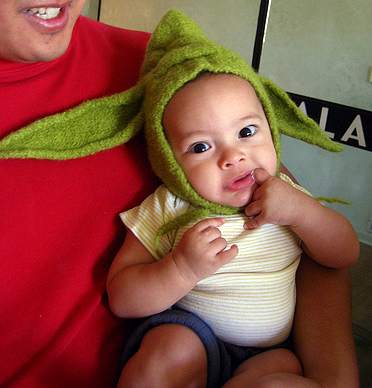 No, but seriously. HOW CUTE IS THIS? It even has a wrinkly forehead! Flickr user iamsalad knitted this little hat.