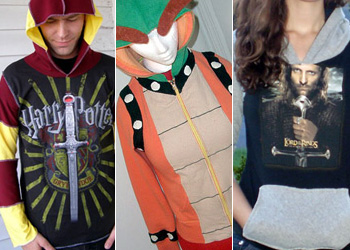 Hoodies are versatile enough to wear all year round. But better than a plain, boring sweatshirt is one that allows you to (literally) wear your fandom on your sleeve, and even better than that is something unique and different from the usual Hot Topic fare. That's why these ten fans made their own hoodies, either from scratch or reconstructed from other clothes. Some could even double as costumes!
1. R2-D2 Hoodie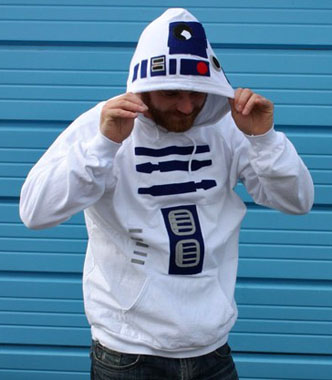 Made by Etsy seller frosti, this hoodie makes the wearer look like everyone's favorite astromech droid.
2. Batgirl Hoodie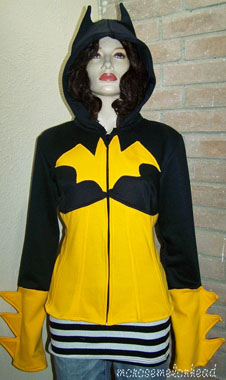 CorsetHoodies's form-fitting Batgirl costume hoodie features bat ears and the iconic pointed cuffs.
3. Bowser Hoodie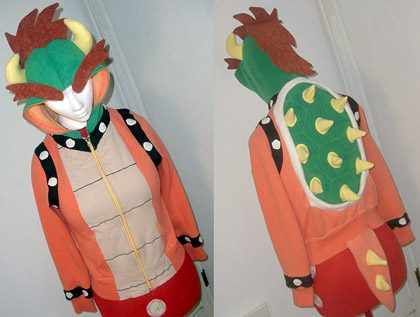 Mario's famous nemesis was recreated in hoodie form, including horns, spiky Koopa shell, and tail, by usako-chan.
4. Edward Cullen Hoodie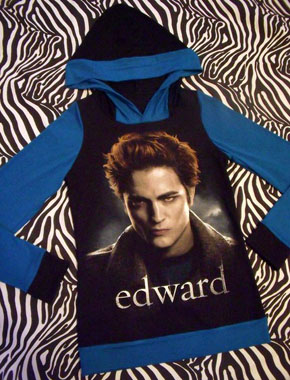 This hoodie by NoiselessClothing features Twilight's brooding bloodsucker.
5. Battlestar Galactica Flight Suit Hoodie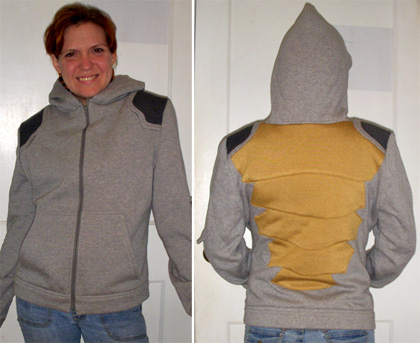 As a gift for her sister (a Starbuck fan), IndividualFrog made this "semi-cosplay" hoodie based on the pilot flight suits from the show.
6. Iron Man Hoodie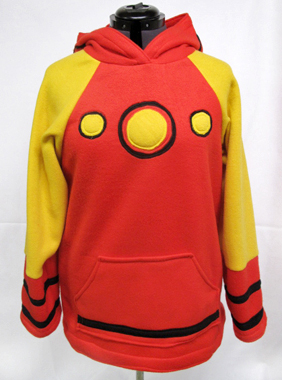 0bscurity created this hoodie, inspired by Iron Man's original armor.
7. Lord of the Rings Hoodie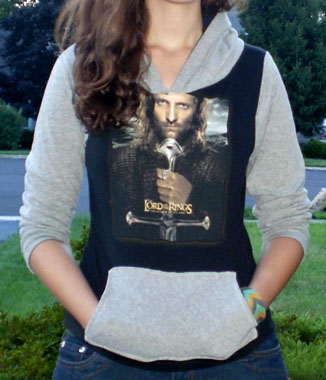 Craftster member charmingflaws made this hoodie from a The Return of the King t-shirt.
8. Assassin's Creed Hoodie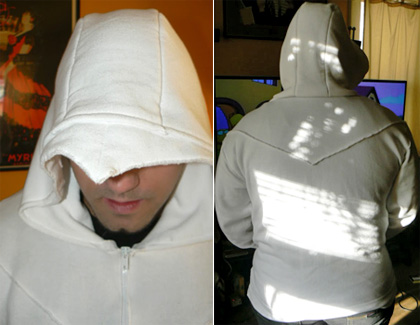 Based on Altaïr's famous hooded costume from the first Assassin's Creed game, this hoodie was made by HuricanBlue for her twin brothers (one for each).
9. sdf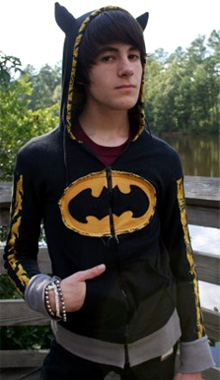 Featuring the Batman symbol and bat ears, this hoodie was made by The-Fern.
10. Harry Potter Gryffindor Hoodie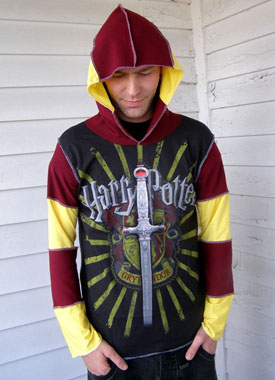 Etsy seller XPoppysWickedGardenX created this hoodie from t-shirt, with Gryffindor's colors striped down the sleeves and hood.
Assassin's Creed
,
batman
,
battlestar galactica
,
custom clothing
,
Fandomestic
,
harry potter
,
iron man
,
lord of the rings
,
star wars
,
super mario bros
,
Twilight