We've finally stumbled upon the month dedicated to the thing most synonymous with geeky stereotypes: comic books. An outsider might just rule them out as colorful tales of superheroes, but in reality, this form of entertainment is as varied as the people who read them. Yes, they've gone from things those less social do on Friday nights to mainstream wonders thanks to their film adaptations, but the diehards know the paper form is where it's at. They still flock to shops to pick up the latest volume and indulge themselves in the panels. Oh comic books, I was never into you but kudos to those who are. In a week or two you'll get to hear about my itty bitty step inside this world, but for now we'll get on with this.
With July being the time for Comic-Con, there was no way I could let this month's topic be about anything else. Even though that con's way more than comics now, this month we'll chat with an artist from DC, get personal with me, dive into yet another top 10, and see what my BFF's boyfriend had to say as our super fan below.
Comic Book Facts & Stats
The Library of Congress has the largest comic book collection with over 100,000 individual issues.
The Incredible Hulk was originally gray.
$2.89 million — that's how much the most valuable comic is worth. It's an Action Comics #1 from June, 1938.
Archie introduced its first gay character in 2010. That issue sold out quick and it was the first time ever that Archie had to order a reprint.
The best selling series of all time? That title belongs to Superman with over 600 million sold.
Fan Focus: The Chatty Comic Chum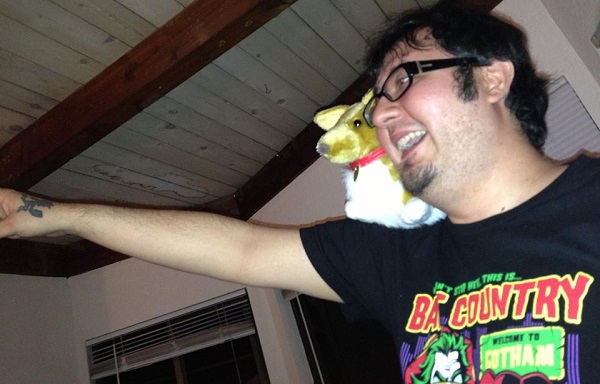 When your friend dates someone you don't have to like them. You have to be courteous but not friends, but somewhere down the road I and my best friend's boyfriend of like 4,253 years did become pals. And while we may've butted heads in the past and I'm sure will do so a few more times, at this point I couldn't imagine my non-sexual soul mate with anyone else. Aaron Hernandez is a 28-year-old professed "master of bagels" who loves Ghostbusters, chips and, most importantly for this, comic books.
Aaron could talk your ear off if you mention any of his favorites like Chew, TMNT and Kick-Ass or even the characters he adores most like Agent Colby from Chew. He could even go on for an hour straight if you let him about those he's not so fond of like Fanboys Vs. Zombies. The point is Aaron is one hell of a talker when it comes to the topic of comics and that's why I couldn't think of anyone else I'd rather shine this fan focus light on this month.
Kendra: What first got you into comic books?
Aaron: It was when I was eight and had my tonsils removed. My ma got me a few things for the trip that included a Punisher comic (Punisher 2099 #2) and from there on out I was hooked.
Kendra: What makes you get into a new series?
Aaron: The story really, it just has to be something that I haven't read or experienced before.
Kendra: Have you ever thought of starting your own comic or running your own store?
Aaron: Too much pressure to start my own store but to work at one would be a dream.
Kendra: Speaking of, how important is the relationship between the shop owner and the customer?
Aaron: To me very important. I love it when a shop owner offers of their opinions as well as tries to get you into other comics. In most industries it would feel like they are just pushing new products but with most shop owners I have had the honor of talking with they are sincerely trying to show me stuff I had no idea existed.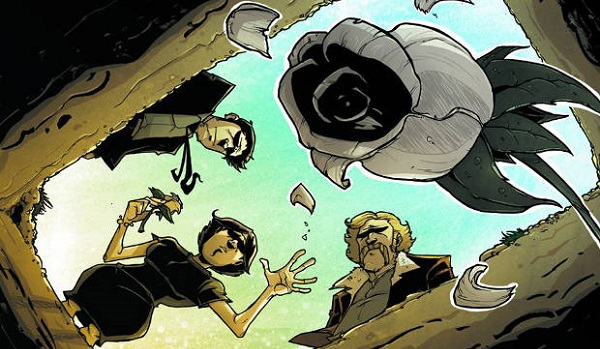 Kendra: Now a little compare and contrast… Marvel vs. DC?
Aaron: Both are kinda meh to be honest. They are on this kick where they try and patch the whole universe of comics and characters together in one big over arcing story but all I wanna read is Batman (Detective Comics) or Uncanny X-Force. Forcing a reader to buy or read every comic for every month to get the full story is a bit ridiculous. That's why I am an IDW type of dude.
Kendra: What are your thoughts on all the TV and movie adaptations?
Aaron: If done right it's amazing but most of the TV shows feel like filler until its counterpart movie drops. Gotham looks amazing though.
Kendra: Are you one of those people who collect comics more for monetary purposes or for the love of the art form and stories?
Aaron: I do it for the read. I do collect them and keep them safe but I don't look at them like little wallets in bags and boards. I just enjoy having the adventure with me always in case I want to read it again. In fact I am on my second run on Teenage Mutant Ninja Turtles.
Kendra: Do those monetary collectors take the fun out of it?
Aaron: Kind of but not really. It just sucks when there is a limited run of a comic or variant and sellers buy up all the copies and jack the price up. But I usually have luck and get what I want but at times it is a bit frustrating.
Comic Book Icon: Batman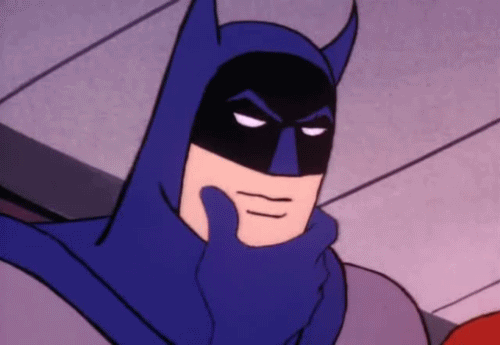 Why did I pick Batman? It surely isn't because I'm a fan. I remember muting the cartoon because it was boring to me and playing with Barbies until Power Rangers came on. I chose him because I think, outside of my personal history with him, that he's got a pretty cool world going on. Like many others, he has this devastating past, but at the end of the day he's just some man who decided to fight the bad guys. Isn't that weird? Yes, his millions of dollars aid him well in his mission but the common man can really wish to one day be like him — if they win the lottery of course. Plus, his villains are possibly the coolest to see when it comes to cosplaying and that alone earns that series a high five and then some.
---
Next week we'll actually talk to the illustrator behind a Batman series, fun times!