When I was younger I was a master at reading. I was the kid who got tossed into the reading group that was a grade higher to be challenged. Then I got introduced to the wonderful world of television when we went from the standard 13 channels and got cable, and books took a backseat. In between then and now I've fallen in love with a few written pieces and, ironically enough, consider the Central Library in LA one of my favorite places. However, I love writing way more than reading so this month I looked to a friend who always has her nose in a book and a writer who reads as much as she puts pen to paper. As for the other stuff, we'll talk about my love of two series that dominated my childhood and then count down the best of the best when it comes to series. I have a hunch you can guess what'll be number one.
Anyways, books are one of the original forms of entertainment. Learning to write really changed the game for societies. Storytellers no longer had to remember every detail, plays could be put on a stage, and today we have things like movies and TV to fill our voids. All of that wouldn't be possible if books didn't exist. So that's why I had to pay homage to the grandfather of entertainment. Let's get this page-turning month started.
Book Facts & Stats
When it comes to the best selling book that stands alone, that title belongs to A Tale of Two Cities by Charles Dickens.
With over 500,000 words, Artamène ou le Grand Cyrus is the longest book out there. It'd take me a lifetime to read that and then some.
Leonardo da Vinci's The Codex Leicester sold at auction for over $30 million one time. You know, no big deal or anything.
It's not surprising that JK Rowling is the most lucrative author out there with a net worth of $1 billion.
Reading Rainbow made Kickstarter history when it managed to raise $1 million in only eleven hours.
Fan Focus: The Wedded Bookworm
There was a time when an alley was a huge part of my life. My friends and I would stand for hours back there in hopes that we'd get to meet our favorite celebrities. When we didn't meet famous faces we made friends along the way. One friend introduced me to Danielle and I was immediately like, this is a cool chick. She was an extreme fangirl and not ashamed, and I appreciated that. I also liked that she was a huge bookworm. Reading hasn't been my thing for years so I'm always impressed by adults who can still find the time to pick up a book and actually complete it.
However, one book she just can't seem to get through is Anthony Burgess's A Clockwork Orange. For some reason she can't do it, but that's not the case with her favorite series — Harry Potter. She didn't get into it when it came out but later in college after a friend told her to. Now that you know a little about her, let's learn a little bit more.
Kendra Beltran: What's the book that got you hooked?
Danielle Blanchard: I've been reading since I can remember but the books that I remember really making an impression on me were those from The Baby-Sitters Club series by Ann M. Martin. I was so hooked that I used to tell my mom to tell my friends I wasn't home when they would ask me to play outside. I think that's when my abnormal love for books was really born.
Kendra: Is there a particular character in literature that you've always related to?
Danielle: I remember as a kid wanting to relate to Claudia from The Baby-Sitters Club because she was so stylish and had her own phone line, but I was never quite so cool. In many ways I used to relate to Astrid from Janet Fitch's White Oleander because of the way she internalizes her struggles growing up and chooses to use her experiences to do better.
Kendra: Are you the type to read what's hot and selling, or do you like to take chances on lesser known works?
Danielle: I don't discriminate, I read everything! I do like to be informed on what's hot and selling if I feel like it's making an impact on pop culture even if it's not something I would normally read. But I've also found some of my favorite books and authors by taking a chance on a $2 ebook. I think both popular and lesser known works have their fair share of good and not-so-good books and it's fun to explore both types.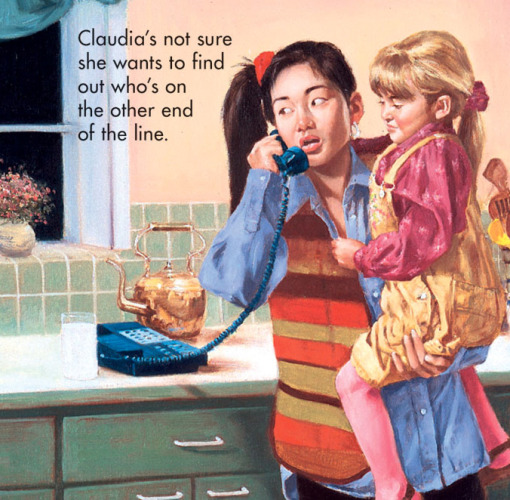 Kendra: Do you enjoy exploring bookstores and libraries at all?
Danielle: YES!! I love exploring both bookstores and libraries whenever I can. I've run out of room to store my own books, so libraries are a little bit safer for me, but there's something special to me about being surrounded by books anywhere. It's probably the closest I can relate to a cat lady needing to be surrounded by cats…
Kendra: What do you think separates a casual reader from someone like yourself?
Danielle: I think what separates me from the casual reader is that I take my reading almost as seriously as a job. I'm always trying to push my limits and comfort zone by challenging myself through my reading and talking about books online. Each year I set a goal for how many books I need to read and it's always more than the year before (this year it's 100 and I'm way behind at 72!). I also set goals for what types of books I read, sign up for online challenges, and make it mandatory that I post at least one book review each week to keep my brain in tune with what I'm reading and to network with other readers. I think a casual reader just picks up a book and reads at their leisure. If I don't finish a book in a day or two, I consider myself way behind!
Kendra: How's your blog going?
Danielle: If I'm going to be honest, my blog is kind of on autopilot right now because I just got married and devoted a lot of time to wedding planning rather than blogging. Fortunately I planned for the lapse in attention and have blog review posts scheduled until Thanksgiving, which is such a great thing about blogging! Overall though, my blog has been such a great bonus to my reading hobby because it gives me a platform for socially sharing my love for analyzing books and connects me to other readers. I've made so many great friends from all over the world from my blog which makes me feel like I've come full circle from hiding from my friends with The Baby-Sitters Club.
Kendra: Did books play any part in planning your wedding?
Danielle: I almost had a book theme for my wedding when we were searching for venues because many libraries are available for wedding receptions. But when we ended up getting married in an old art deco theatre, the theme moved more toward movies. We did have a very mild Gatsby theme because of the art deco theatre, and our engagement pictures really tried to capture the Gatsby era which was special to me because of F. Scott Fitzgerald's novel.
Kendra: At this point in your life, what book do you think best reflects your current state?
Danielle: Two books that I can relate to right now are Landline by Rainbow Rowell and What Alice Forgot by Liane Moriarty. Both are about two women in respective failing marriages who, through different and strange circumstances, return to the time just after they were married and are reminded of where they came from and why they are married. While these stories don't completely reflect my life, I think as a newlywed they're important books to read right now and again later to remind me to never lose sight of this time in my life.
Kendra: Lastly, can you judge a book by its cover?
Danielle: Yes, I think you can so long as your opinion is flexible and you're willing to admit when you judged incorrectly. After all, I thought Harry Potter was nothing but a children's book and now it's hands-down my favorite series!
Book Icon: Harry Potter
When Harry Potter came out I was heavily invested in V.C. Andrews books like Flowers in the Attic and the better series Heaven. Loving to read was something I inherited from my grandma and it was her Andrews collection I took on. She saw how much I loved to get invested in stories so she bought me the first Harry Potter book. I remember opening it, assuming it was in a foreign language and closing it. My favorite part about that was that my best friend's grandma had bought her the same book around the same time — what was it with grandmas and Harry? Years later I'm kicking myself for not wanting to take more than a few seconds with that book because now it's like I missed out on this grand movement in pop culture. Yeah, the movies went on to make an insane dent on the world but I feel the books surpass that. You have to respect anything that makes kids and adults want to read like that.
---
Next week we get literary with the one and only Leslie Simon.