This is the month I've been waiting all year for; as I've often said, I'd marry a television set if I could. That's the truth. We'll hear more about my strange obsession in a few weeks because right now I have to get to what we'll be covering over the next four weeks. (I just read that back and it sounds like I'm giving my students a syllabus on the first day of class — now back to the task at hand.) We'll talk to a gal who writes for another site I dabble on (yes, I have one too many blogging gigs, so what?), chat with an actor from a fine web series, get inside my messed up addiction and then round it out with — you guessed it — another top ten.
So why pick TV as one of the 12 sectors of fandom? That's easy, it's the best form of entertainment out there (I'm biased). There are countless channels with an insane amount of shows to tickle everyone's fancy. It bothers me when people think that only those who watch "geeky" shows are TV geeks — that's TOTALLY not the case. TV geeks are those who live for ratings news, thrive in September when the shows start to trickle back in, and treat the Emmys like the Super Bowl. So don't get it twisted and let's continue diving into the wonder that is television.
Television Facts & Stats
The first TV show to premiere in color was incidentally called Premiere and it debuted on June 25, 1951.
Meet The Press holds the record for the longest running show with 66 seasons under its belt.
In 1983, 125 million viewers tuned into see how M*A*S*H ended.
Good old Cloris Leachman has won the most acting Emmys: eight, to be exact.
Then there is poor Susan Lucci, who ended her career having been nominated for 21 Daytime Emmy Awards and only winning one. Let's hope that's someplace really special in her home.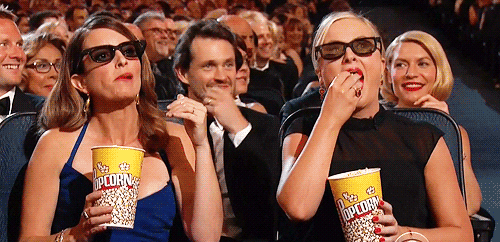 Fan Focus: Binging, Ranting, and Obsessing
I'm not sure when I started writing for Gotta Watch It but only a few months in I became the person who does all social media for it so that's how I got to know a lot of the writers. No, I don't personally talk to any of them — but I get a good sense of who they are and what they're all about based on the shows they review and how they do so. So here's the thing: I love Fenna Blue's writing because it comes from a fan perspective and doesn't get all heavy with the technical talk. That's how I write so that's what I like to read. You can tell she's way into Grey's Anatomy and Supernatural and it's always better to read something someone really, really loves (or in some cases… hates).
Other than writing TV reviews, Fenna spends a lot of her time event planning, taking pictures, and snuggling with her kitty. She also has some strong opinions on some of the most popular shows in recent years. You have to respect a woman who isn't afraid to go against the crowd.
Kendra: What TV show made you fall in love with television as a whole?
Fenna Blue: Buffy the Vampire Slayer… came out right as I graduated high school. I watched TV growing up, but this is the touchstone show for me that really encompasses my love for TV as a medium.
Kendra: What's it been like writing for Gotta Watch It?
Fenna: Kinda hard! Meeting the deadlines is difficult! Remaining invested in a show throughout the whole season can be annoying. If I'm tired of a current storyline, it's too bad. Still gotta write! But it's also fun to feel all the feelings throughout a season and tell (ostensibly) THE WHOLE WORLD!
Kendra: What differences do you see between TV fanatics vs. casual watchers?
Fenna: Memorizing all the details, falling in love with obscure bits, dedicating time.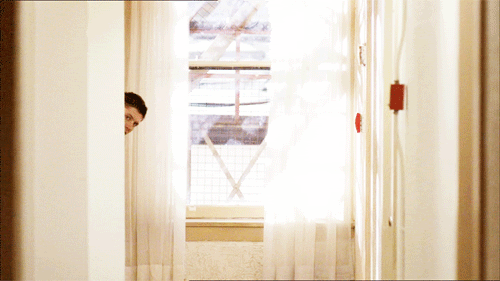 Kendra: Give me your thoughts on binge watching?
Fenna: Sometimes, I really love binge watching. But sometimes, I don't have the time. If I had all the time in the world, I would only watch via binging.
Kendra: When was the last time you binged?
Fenna: Am doing it now! Mom and I have been on a Grey's Anatomy marathon all summer. Some days, we'll get in six episodes. I've been busy lately, so we've only been catching a couple at a time. I'm also rewatching 2005-current Doctor Who.
Kendra: What the most important aspect when it comes to TV?
Fenna: I think the best part of TV is being able to tell a long story. It's sad when shows are canceled out of the blue, like Veronica Mars. Although, it can be bad when a show goes on too long. But shows like ER and Grey's Anatomy are great for telling a really long story about lots of characters…Or following.
Kendra: What's a great show you were never a fan of? Like for me it's Breaking Bad. I get why it's revered and respected, but it just wasn't for me.
Fenna: Umm…none. If I'm not a fan, it's not a great show. Breaking Bad is a great example: sexist bullshit. Orange is the New Black: an opportunity to tell great stories about women, but really just ended up being catty bitches in prison. Come on, we can get that on any reality show. Game of Thrones: sexist and racist bullshit. Firefly: unoriginal and Joss's worst work. Mad Men: super sexist. All of those shows are currently or constantly praised for various reasons that are just crap. They are flawed and generally awful, and I'm not going to call them great. I'd rather talk about bad shows that I like anyway. Like The Carrie Diaries, because fashion. Or Hart of Dixie because Southern accents and "romance". Or The Vampire Diaries because MELODRAMA! (Oh man, there is a CW theme there!)
Television Icon: I Love Lucy

I don't care about the logistics of what came first and it really doesn't matter because for me I Love Lucy is the best overall television show that has ever been and ever will be. It really says something when over 60 years later it can still make people laugh, cry, and fall in love with a wacky redhead. Plus, it was helmed by a woman and I have to shout out the girl power right there. Anyways, I remember hating this show as a kid though. It was black and white and that proved to be boring for a five-year-old. It only took a couple of years for me to realize that it was golden. Also, a lot of people credit The Jeffersons as having the first interracial relationship on TV but hello — what were Lucy and Ricky? Exactly. So yes, there are other great pieces of television that have come up since Lucy but there's something timeless about her misadventures that others can't really stack up against.
---
Next week we'll talk to Raj Bhavsar about the acting world!