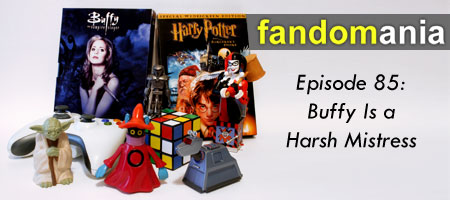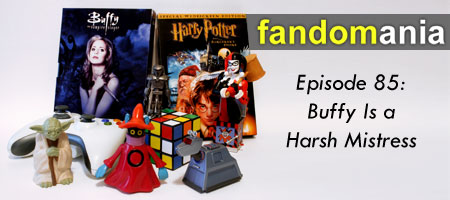 [audio:http://media.libsyn.com/media/fandomania/Episode_0085_-_Buffy_Is_a_Harsh_Mistress.mp3]
On this week's episode:
00:00:17 – Episode Opening
00:00:20 – We're giving away copies of the Battlestar Galactica: The Plan / Razor soundtrack this week!
00:01:24 – We were at MegaCon in Orlando this weekend, and we talk about some of our adventures.
00:06:08 – We are joined by Georges Jeanty, the ongoing artist for the Buffy the Vampire Slayer Season 8 comic book series, and he talks to us about his work in the Buffy universe, as well as about the controversial spoiler leak.
Comics Talk:
00:13:27 – Gene Simmons's son has some interesting ideas about how to break into the comics industry.
Movie Talk:
00:20:09 – We discuss the impending casting for the Captain America movie.
00:23:09 – The Oscars are over, and we talk about the results and what we think about Avatar and James Cameron.
TV Talk:
00:27:35 – The rumor from inside Fox is that 24 is indeed out of time.
00:29:40 – 24: "Day 8: 2:00am – 3:00am" (spoilers!)
00:35:30 – Human Target: "Salvage & Reclamation" (spoilers!)
00:36:08 – Lost: "Dr. Linus" (spoilers!)
00:40:36 – Chuck: "Chuck Vs. The Beard" (spoilers!)
00:46:17 – Caprica: "The Imperfections of Memory" (spoilers!)
Games Talk:
00:53:27 – We got a new Xbox and talk a little about the Final Fantasy bundle and the new Dragon Age expansion
00:56:36 – Our game talk goes a little retro with some discussion about Assassin's Creed 1 and 2.
00:58:49 – Mailbag, with a question about our encounters with nice celebrities.
01:04:22 – Episode Closing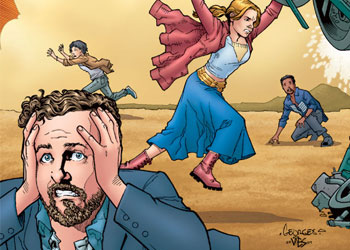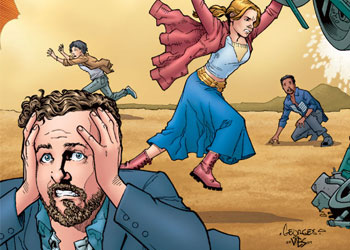 24
,
Assassin's Creed
,
Avatar
,
buffy the vampire slayer
,
caprica
,
captain america
,
chuck
,
Dragon Age
,
final fantasy
,
Georges Jeanty
,
Human Target
,
Interviews
,
lost
,
megacon
,
Oscars