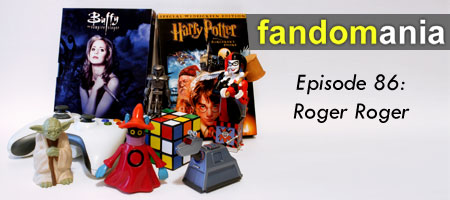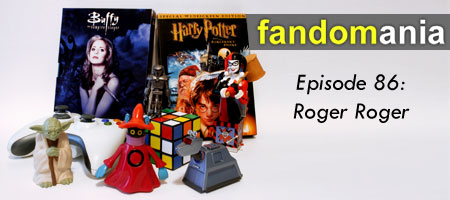 [audio:http://media.libsyn.com/media/fandomania/Episode_0086_-_Roger_Roger.mp3]
On this week's episode:
00:00:17 – Episode Opening
00:00:20 – A brief "thank you" to the listeners.
00:02:27 – We talk about the Ben Folds concert we went to last week at the Orlando House of Blues.
00:03:54 – The hotel rooms for San Diego Comic-Con opened for reservations this past week… supposedly.
00:10:13 – We talk about the upcoming The Guild comic written by Felicia Day.
00:11:03 – Matthew Wood, the voice of General Grievous and other denizens of the Star Wars universe, joins us to talk about his work with Skywalker Sound and how he got into the business.
TV Talk:
00:22:01 – Apparently Syfy is looking at the possibility of another Battlestar Galactica spinoff.
00:25:36 – James Callis is joining another Syfy show this coming season.
00:26:59 – Celeste talks about some pilots for new series that are in production for the coming TV season.
00:34:13 – 24: "Day 8: 3:00am – 4:00am" (spoilers)
00:37:08 – Chuck: "Chuck Versus the Tic Tac" (spoilers)
00:42:21 – Lost: "Recon" (spoilers)
00:48:33 – Human Target: "Baptiste" (spoilers)
00:51:09 – Caprica: "Ghosts in the Machine" (spoilers)
Game Talk:
01:05:55 – Dragon Age: Origins – Awakening
01:06:51 – Battlefield Bad Company 2
01:09:03 – Final Fantasy XIII
01:12:15 – Left 4 Dead and Left 4 Dead 2 DLC (spoilers)
01:14:27 – Mailbag
01:18:46 – Episode Closing