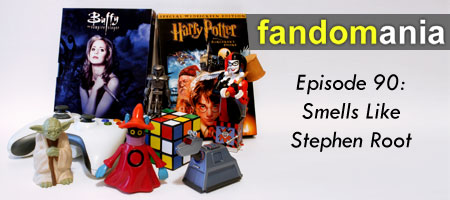 [audio:http://media.libsyn.com/media/fandomania/Episode_0090_-_Smells_Like_Stephen_Root.mp3]
In this week's episode:
00:00:16 – Episode Opening
00:00:21 – We have several contests running this week, and we're giving away everything from sets of books to Amazon gift cards.
Movie Talk:
00:04:01 – We saw Drones this weekend at the Florida Film Festival and got to hang out with the always awesome Amber Benson again.
00:07:40 – Joss Whedon is on board to direct Marvel's upcoming Avengers movie.
00:11:42 – We talk about the week's biggest new release, Kick-Ass.
TV Talk:
00:16:16 – Doctor Who: "The Beast Below" and "Victory of the Daleks" (spoilers!)
00:23:45 – 24: "Day 8: 8:00am – 9:00am" (spoilers!)
00:30:41 – Lost: "Everybody Loves Hugo" (spoilers!)
00:37:50 – V: "John May" (spoilers!)
00:43:15 – Human Target: "Christopher Chance" (spoilers!)
00:50:55 – Fringe: "White Tulip" (spoilers!)
Games Talk:
00:54:34 – Final Fantasy XIII
00:56:49 – Dragon Age: Origins – Awakening
00:59:31 – Dante's Inferno
01:01:23 – Just Cause 2
01:02:56 – Episode Closing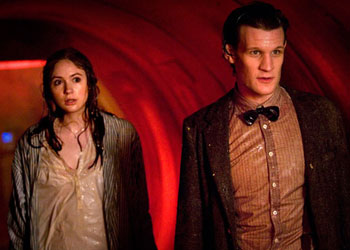 24
,
amber benson
,
Dante's Inferno
,
doctor who
,
Dragon Age
,
Drones
,
final fantasy
,
fringe
,
Human Target
,
joss whedon
,
Just Cause 2
,
Kick-Ass
,
lost