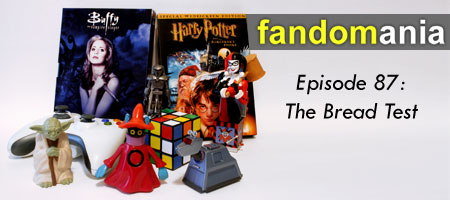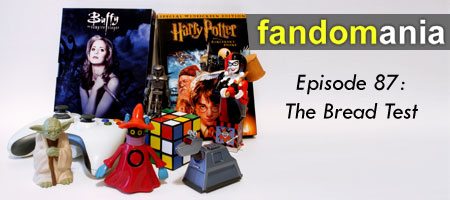 [audio:http://media.libsyn.com/media/fandomania/Episode_0087_-_The_Bread_Test.mp3]
On this week's episode:
00:00:16 – Episode Opening
00:00:21 – Our SDCC hotel search saga concludes.
00:05:01 – We talk about the conventions we have coming up, including a new one in Tampa.
00:08:16 – Karen talks with Russell Tovey from Doctor Who and Being Human.
00:15:11 – We discuss the Captain America casting news of the past week.
TV Talk:
00:22:32 – There will be no more 24 on Fox after this season ends.
00:24:27 – 24: "Day 8: 4:00am – 5:00am" (spoilers!)
00:32:36 – Chuck: "Chuck Versus the Final Exam" (spoilers!)
00:38:58 – Lost: "Ab Aeterno" (spoilers!)
00:48:14 – Human Target: "Corner Man" (spoilers!)
00:51:44 – Caprica: "End of the Line" (spoilers!)
01:01:52 – Justified: "Fire in the Hole"
01:03:26 – Episode Closing