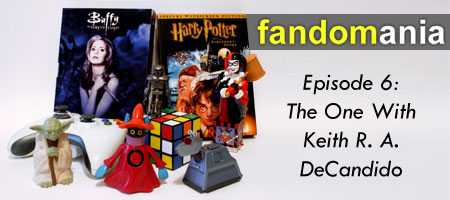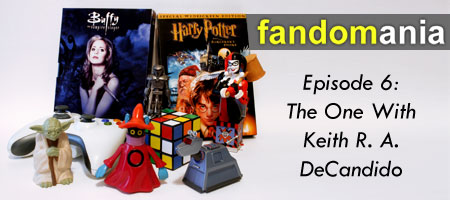 [audio:http://media.libsyn.com/media/fandomania/Episode_0006_-_The_One_With_Keith_R._A._DeCandido.mp3]
We're back from Dragon*Con, and in this week's episode:
Celeste and I remember a few things we forgot to mention while at Dragon*Con.
Kelly interviews author Keith R. A. DeCandido.
I build Cthulhu in Spore.
I realize that Too Human is actually a pretty good game.
Celeste gives Jonathan Coulton some Rock Band love.
We ponder how Ghost Hunters has changed since the early seasons.
Celeste and I talk a little about the Dexter season 3 premiere we saw early.
We go fangeeky over Doctor Who and Stargate.
The intro music for this episode comes from The Crowd, via the Podsafe Music Network, and the outro music is from Jonathan Coulton.
You can send listener mail to us at podcast @ fandomania.com.