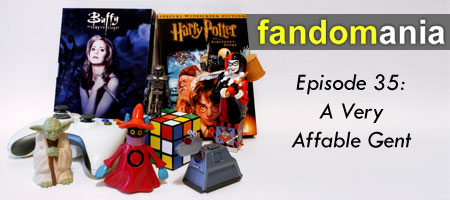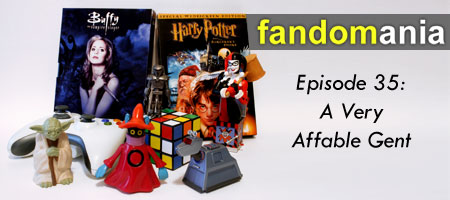 [audio:http://media.libsyn.com/media/fandomania/Episode_0035_-_A_Very_Affable_Gent.mp3]
On this week's episode:
We celebrate the first anniversary of Fandomania.com.
Celeste and I go consult dinosaurs about our wedding plans and then visit Celeste's parents.
I notice some interesting and dire trends for Digg and LiveJournal.
John interviews Gareth David-Lloyd, who plays Ianto Jones on Torchwood and Doctor Who.
Celeste and I start a new tradition with a TV Pick of the Week, making Dollhouse the inaugural choice.
We talk about the rest of the TV we watched this week: Terminator, Chuck, 24, Castle, Heroes, Lost, Reaper, and Kings.
Our friend let us know about a Serenity screening that will be happening in Daytona Beach, FL.
Celeste discusses a new game she's discovered called And Yet It Moves.
I'm excited about this week's Rock Band releases.
Celeste's dad has a new XBox and is breaking it in by borrowing Hitman from us.
You can send us listener mail to podcast@fandomania.com.
24
,
castle
,
chuck
,
doctor who
,
dollhouse
,
heroes
,
kings
,
lost
,
Podcast
,
reaper
,
rock band
,
serenity
,
terminator
,
torchwood
,
TV