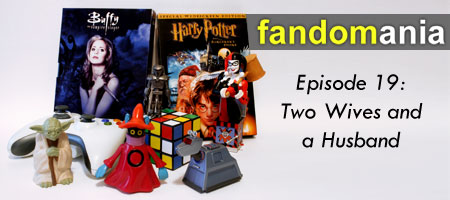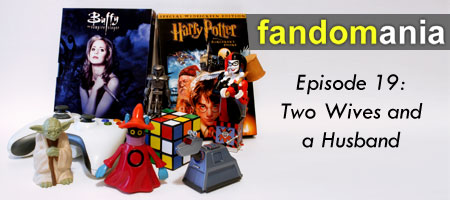 [audio:http://media.libsyn.com/media/fandomania/Episode_0019_-_Two_Wives_and_a_Husband.mp3]
In this week's episode:
We talk about Fandomania.com's new look.
My grandmom takes a big trip.
We announce a contest to win the Rest Stop 2 soundtrack CD.
I've given up on Heroes, but Celeste watched the newest episode.
We talk about the other TV from the week: Pushing Daisies, Chuck, Dexter, Fringe, and Terminator.
Julie Caitlin Brown from Babylon 5 talks with us.
I give my thoughts on the new Punisher War Zone film.
Celeste is addicted to Fable II.
We talk about how disgusting the Boomers are in Left 4 Dead.
I talk about the end of Marvel's Secret Invasion event.
Celeste and I discuss the newest issue of the Buffy comic.
The music in this episode is provided by The Crowd, via the Podsafe Music Network.
babylon 5
,
chuck
,
dexter
,
fringe
,
heroes
,
Interviews
,
julie caitlin brown
,
Marvel Comics
,
Podcast
,
punisher war zone
,
pushing daisies
,
secret invasion
,
terminator
,
TV