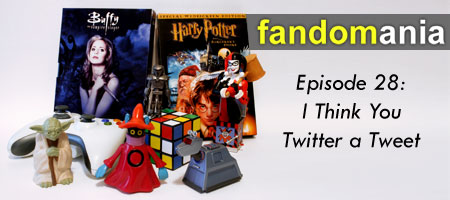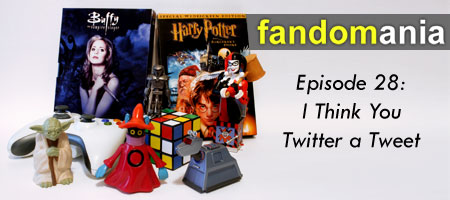 [audio:http://media.libsyn.com/media/fandomania/Episode_0028_-_I_Think_You_Twitter_a_Tweet.mp3]
On this week's episode:
We're giving away a copy of Disney's Bolt soundtrack!
I won an iPod and spend some time geeking out about it.
Celeste and I both have forged into the wilderness of Twitter and have a lot to say about the experience.
We welcome Paige MacGregor, our newest staff member, and wish her a happy birthday.
We briefly talk about why we haven't watched Repo yet.
There's a LOT of TV talk this week: The Office (two episodes), 24, Heroes, Chuck, Fringe, Lost, Battlestar Galactica, Wolverine and the X-Men, and Spaced.
Celeste and I talk a little about some conventions we have coming up.
I've been playing some Tomb Raider Underworld and am less forgiving than Celeste is.
Celeste is replaying Fable 2 as a bad guy (girl?) and still loves the game.
You can e-mail us at podcast@fandomania.com with listener mail, questions, and comments.
24
,
battlestar galactica
,
chuck
,
conventions
,
fable 2
,
fringe
,
heroes
,
lost
,
the office
,
tomb raider
,
TV
,
twitter
,
wolverine and the x-men