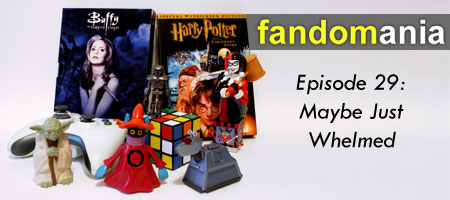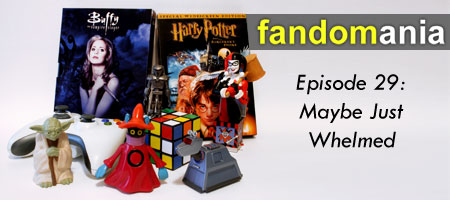 [audio:http://media.libsyn.com/media/fandomania/Episode_0029_-_Maybe_Just_Whelmed.mp3]
On this week's episode:
I talk about some tech changes with the podcast feed.
We announce a chance for you to win a Bear McCreary prize pack.
Celeste and I talk more about our newfound love for Twitter, what we did for Valentine's Day, my recurring computer virus, and our weird and stinky water.
We talk in depth about all the TV from the past week (spoiler warning!): 24, Heroes, Fringe, Lost, Terminator: The Sarah Connor Chronicles, Dollhouse, and Battlestar Galactica.
We spend some time with the games we played this week: Midnight Club Los Angeles, Dark Sector, and Tomb Raider Anniversary.
I talk about the trailers for Marvel Ultimate Alliance 2 and Dead Rising 2.
We are dumbfounded by the X-Play Killzone 2 review debacle.
You can write to us at podcast@fandomania.com.
24
,
battlestar galactica
,
Bear McCreary
,
dollhouse
,
fringe
,
heroes
,
lost
,
Marvel Ultimate Alliance 2
,
terminator
,
tomb raider
,
twitter
,
video games