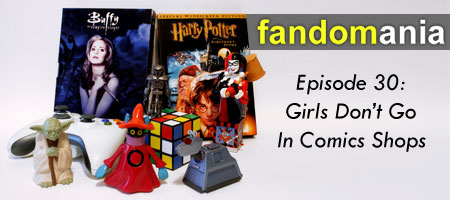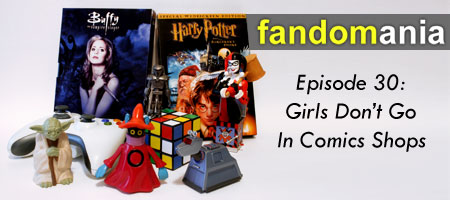 [audio:http://media.libsyn.com/media/fandomania/Episode_0030_-_Girls_Dont_Go_In_Comics_Shops.mp3]
On this week's episode:
We welcome Adam Sweeney to the Fandomania team.
To celebrate Babylon 5's 16th anniversary, we're giving away some autographs, courtesy of GreenMustard.com.
John has an interview with Doctor Who writer James Moran, straight from the Gallifrey One convention.
Celeste and I talk about the conventions we have coming up, and we chat about Twitter and Celeste's new job.
I talk about Taken, starring Liam Neeson and Maggie Grace.
We discuss the week in TV (spoilers!): 24, Chuck, Heroes, Lost, Terminator, Dollhouse, Battlestar Galactica, and Wolverine & The X-Men.
Celeste has been playing more Tomb Raider Anniversary and Fable II.
I've been playing GTA4: The Lost and Damned and Street Fighter 4.
Celeste has a bit of a rant about the new XBox 360 avatar clothes.
24
,
babylon 5
,
battlestar galactica
,
chuck
,
doctor who
,
dollhouse
,
heroes
,
James Moran
,
lost
,
Podcast
,
street fighter
,
TV
,
wolverine and the x-men