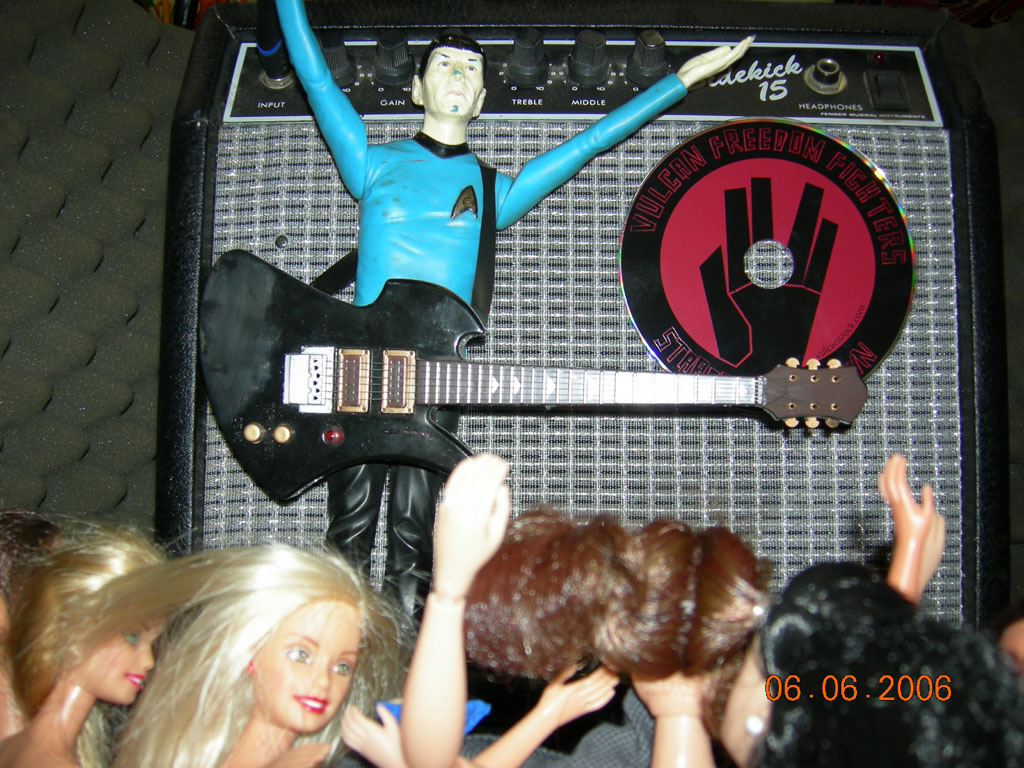 New month means new theme! For July, I'm going to be looking at tribute music. This will cover a wide range of interpretations, so I hope you enjoy the journey. First up will be a Star Trek tribute band called The Vulcan Freedom Fighters. All music mentioned is from their album Stardate Unknown and available free from their website.

I first heard of this band when they played on the local college radio station a couple of years ago. At first I was not sure of what I was hearing. Sampling sound effects from the original Star Trek to create music? Who would have thought! But for any Star Trek fan, it's a treat that is bound to put a smile on your face. I must say that what I enjoy most about the music is the dialogue sampling. Part of the fun of these songs is to figure out which episode the dialogue actually comes from, but that should be easy for a true Star Trek fan, right?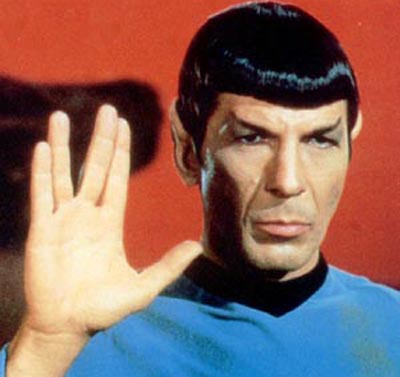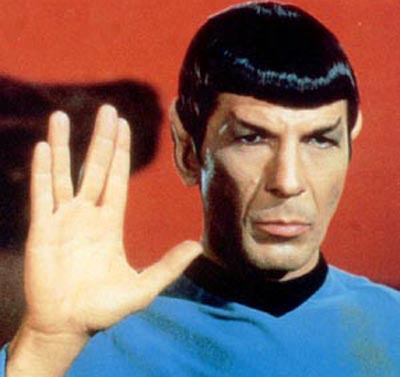 Phasers and engines are no match to hearing Dr. McCoy and Mr. Spock facing off, as they do in "Where Is The Captain?" The sampling is done from the episode "Arena," which many will remember for the introduction of the Gorn. I like that this audio sampling doesn't overwhelm the dialogue with its background effects so that you can really hear everything as it blends together.
"Zefram Cochrane" samples, as one could guess, from the classic episode "Metamorphosis," but it cuts the dialogue a bit more so that there are gaps. To fill those gaps, a repeated use of Cochrane's name by the Companion is overlaid, creating a really nice use of negative space as silence is often employed within the track.
For a change of pace, the background music for "Spock's Deceit" is guitars. It creates a more soothing tone as the dialogue from "The Enterprise Incident" is brought forth. Spock's words of guilt close out what was a difficult mission for all involved. A very nice touch for the overall mood of the piece.
My ears and eyes are drawn to songs that are self-evident by the title and there are quite a few that fulfill that request beautifully. Most notably would be the song "Khan." I bet you can guess which episode this samples, right? Yes, it's indeed the one and only Khan from "Space Seed." Electric guitars and episode sound effects give a strong backbeat to the dialogue and it all culminates in death, destruction, and the lifelong battle between Kirk and Khan.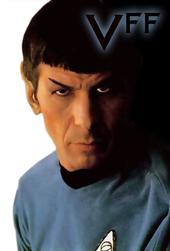 Continuing with the theme of ultimate enemies, two songs encompass that with "Klingon Advance" and "Romulan Divide." The first sample dialogue from "Day of the Dove," but the background effects often overwhelm the characters. "Romulan Divide" does a bit better when sampling "Balance of Terror" as the background works with the dialogue to create the necessary tense atmosphere rather than working against it.
"Is Anyone Aboard?" once again employs a more soothing background to present the utter isolation Kirk feels when no one will answer his calls in "The Mark Of Gideon." The use of a single narrator coupled with the less intrusive effects lulls you into the belief that maybe you really are the only one left. At least Kirk seems to think so.
Saving my two favorites for last, let's kick off with "He's Dead Doctor." Dr. McCoy is by far my favorite character, so this was a special one for me. Sampling audio from "The Naked Time," the background is at times a bit too loud and overwhelming compared to the tone set by McCoy himself, but if you're a fan like me you push on just to hear the dear doctor becoming more and more perplexed by the case at hand.
And finally, there's "Animal Flesh." If you guessed it has to do with Spock's lines from "All Our Yesterdays," then you'd be right. The background sounds creeps along towards the inevitable explosion. Ahh, the days of more emotional Spock.
Tracks Available For Download:
Where Is The Captain?
Zefram Cochrane
The Death of Bele
Spock's Deceit
We Are The Metrons
The Will of Landru
Khan
Klingon Advance
Nomad
Romulan Divide
Jelly In The Belly
Katra
Hortra
Is Anyone Aboard?
Cranium
Doomsday Machine
He's Dead Doctor
Horse Stealin' Scurvy Crew
Animal Flesh
Argelius
Corbomite Maneuver
If you're a fan of Star Trek or just interested in seeing how sampling can be done, then you should definitely check out The Vulcan Freedom Fighters. And be sure to "guess the episode" as you listen along.