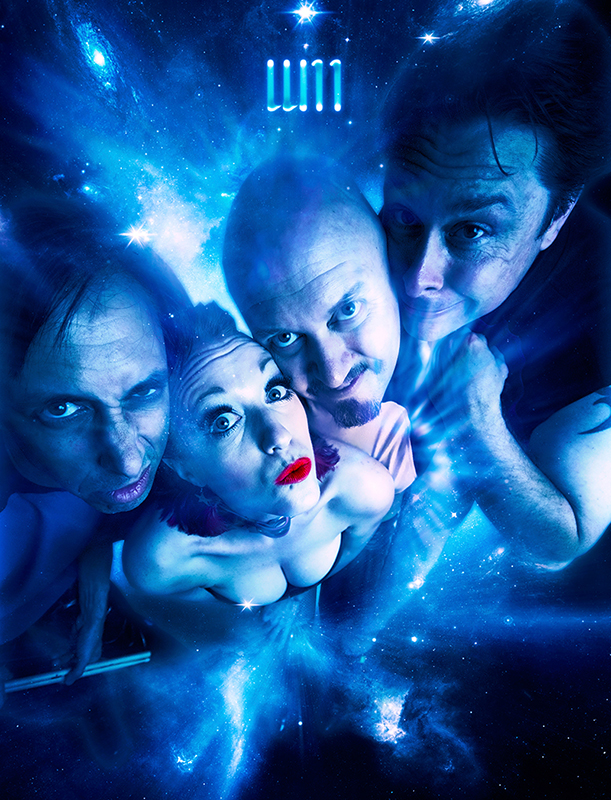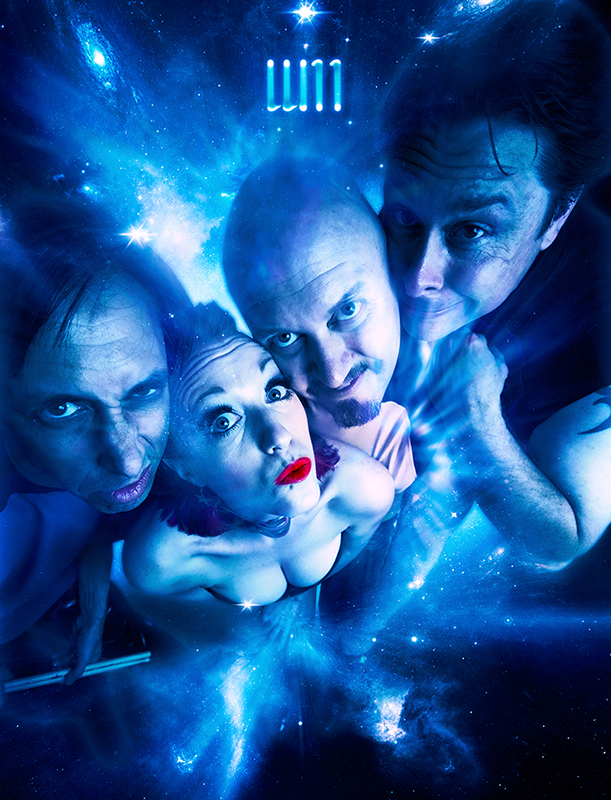 I usually try to stay fairly current with my geek music reviews, but I've recently rediscovered a band that I really want to recommend. So I figured it fit better as a "Fandomania Recommends" than as a review. In fact, I have a feeling that I may well explore this idea more in the future.
The reason for my rediscovery of Warp 11 is because of their recent collaboration with Sci-Fried. I actually hadn't listened to their music for quite some time despite my love for them. I'm not really sure why I stopped listening, but sometimes that happens with music. Fortunately, however, because of my review, Captain Karl from the band contacted me to see if I'd be interested in copies of their two newest CDs. Given that I actually already own their other albums, I of course jumped at the chance. And of course I had to recommend them to everyone else.
(Some music NSFW)
Warp 11 is a punk rock Star Trek band. Their songs touch on pretty much everything Trek-related, from Federation to Klingons to Vulcans and everywhere in between. They tend to focus on the original series, but not exclusively. Songs from the Next Generation timeline also make appearances (including songs about the Borg and Q). They also have a tendency to get raunchy in their lyrics, especially when describing the exploits of Captain Kirk. This should actually come as no surprise given the titles of some of their albums: Suck My Spock, Boldly Go Down on Me, and Borgasm. Euphemisms abound, especially of the sexual kind ("I wanna fly my ship through the tunnel in the sky" from "Man on a Mission," for example, or "Ain't nobody gonna be safe until my Jefferies tube is clean" from "Belt Buckle Tractor Beam"). They're quite humorous.
If you're unfamiliar with Warp 11, I'd recommend you check out Red Alert first. It's a great introduction to their style, and if you don't like it (or if you're offended by it) you're not likely to like their other work. It also happens to be my favorite album, followed closely by I Don't Want to Go to Heaven as Long as There Are Vulcans in Hell (one of the two I was sent). It's hard to pick stand-out tracks from Red Alert since they're all so good, but certainly "Everything I Do, I Do With William Shatner" (which was included on the William Shatner Roast on Comedy Central. And if you haven't seen the unedited version of that, you really should) and "Trekkie Girl" would qualify. I'm also partial to "Old Country Doctor," told from the perspective of Bones. From Vulcans in Hell, I'd suggest the punny "Jim Beam Me Up" (which makes me want to have a Manhattan every time I hear it), "Fully Functional" (the title pretty much tells you what that one's about), and the Star Trek 4-based "Baby Take Me to Your Nuclear Wessel."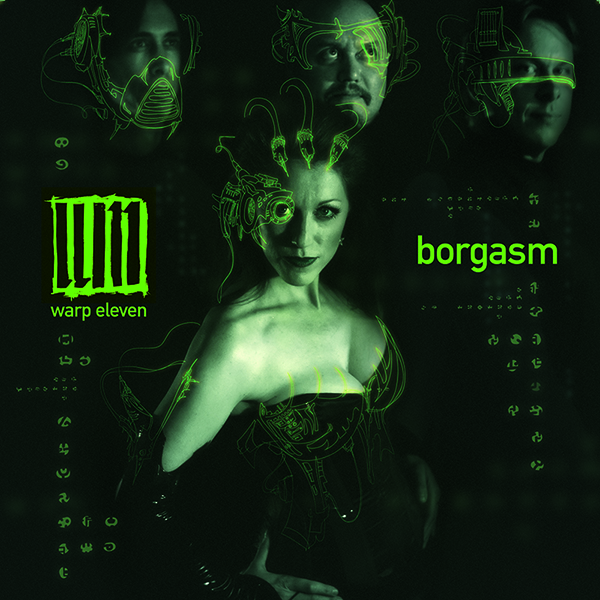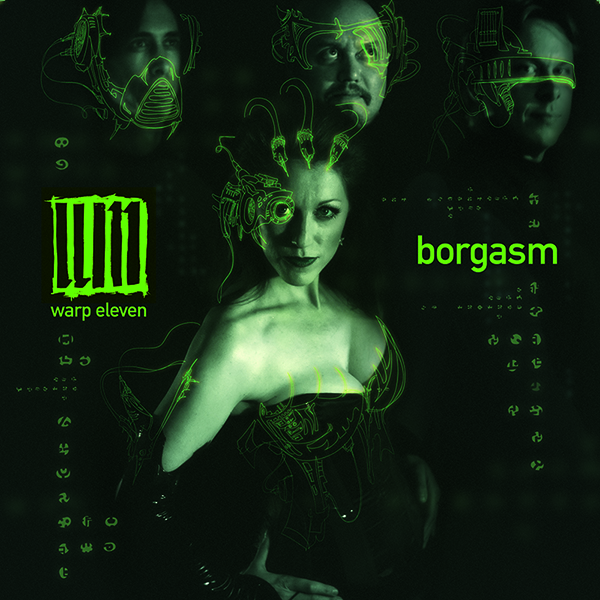 Their most recent album, Borgasm, is a concept album. I love concept albums, and this one is just as great as you'd hope it would be. The story is, perhaps, not a typical story (spoilers ahead, for whatever that's worth): a suicidal captain decides to ram his ship into a Borg cube. Meanwhile, a deserter escapes, but is captured. The captain actually isn't dead (he's been assimilated), and he and the Borg try to convince the deserter to join willingly. Turns out that whenever the Borg queen has an orgasm, all of the Borg have orgasms. And she has a lot of them. The deserter decides to join. Both crew members are eventually "rescued," but they want to return so they steal a ship and fly off after the Borg cube. OK, definitely not your typical Star Trek story, but definitely good stuff.
So if you're a Trekkie (or Trekker or whatever term you prefer for Star Trek fan), and you don't mind obscenities and sexual innuendo, you really owe it to yourself to check out Warp 11.