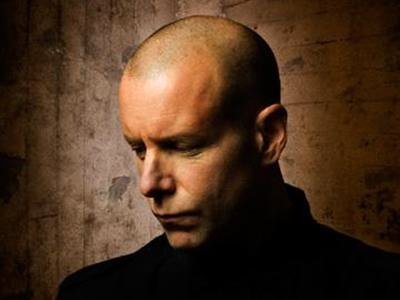 Last week I covered Hugh Dillon's career when he was connected to The Headstones. This week I'll be looking at Dillon's post-Headstones career. He's continued his musical exploration and expanded his genre inclusion to give his fans new and interesting projects.
In 2003 The Headstones broke up and Dillon went his own way. The following year, he created The Hugh Dillon Redemption Choir (also known as the HDRC). Hugh Dillon takes lead vocals for the band, with JP Polsoni on guitar, Ben Kobayashi on keyboards, Chris Osti on bass, and Derek Downham on drums. The HDRC had their first studio release in 2005 with The High Co$t of Low Living. If you're expecting this to be a continuation of The Headstones, you're going to be surprised. Yes, there's still a bit of underlying rage against society, but for the most part, Dillon got suddenly happy. The beats are peppy and you could almost expect some of them to be part of a dance party.
The closest that one can come to the old Headstones lyrics would be found in the apocalyptic "Mannequins," but even then the anger has dissipated. Both "Radio Plays" and "Microscope" gives a theme of how society impacts us and how we impact society, a collective life. "What It Takes" acknowledges that life is sometimes hard, but it doesn't seek to blame, but merely to survive. I enjoyed both "My Mistakes" and "Puzzle I Am" because they were almost like a testament of Hugh Dillon's recovery and the path he was on. In fact, the whole album was proclaiming this journey.
Surface of the Sun
Number on the Wall
Radio Plays
Microscope
What It Takes
Well On Your Way
My Mistakes
Gods Have Spoken
Sentimental Me
Ten Feet Tall
Puzzle I Am
Inch By Inch
HDRC is currently working on their second album, but while they have had some downtime in studio releases, Dillon has not let that stop him from creating his own music. In 2009 he took on an independent project and released the album Works Well With Others. There are a number of repeats on this one, namely "Puzzle I Am," "My Mistakes," "Radio Plays," "Sentimental Me," "Surface of the Sun," "Ten Feet Tall," and "Well On Your Way." However, the new releases are quite good and sometimes unexpected. "Friends of Mine" is about reconciling his past with his present and trying to find common ground between the two. "Reel to Reel" has a beat the hearkens back to "Putting on the Ritz" with words that speaks of being satisfied with where he is now. Dillon gives a cigarette-fueled lyrical composition with "Lost at Sea" which evolves into a plea of remembrance. While the album works for exploring new music, I found that the repeated tracks from the HDRC album still remained my favorites.
Friends of Mine
Sentimental Me
Well On Your Way
Ten Feet Tall
Surface of the Sun
Reel to Reel
Lucky
Lost at Sea
Radio Plays
Bottom of a Dream
My Mistakes
Ignore That Call
Puzzle I Am
Don't Be Fooled
I look forward to seeing where Dillon's music next takes him. Whether he's in front of the camera or in front of the microphone, it's always a treat to see what he comes up with next. See Dillon currently on television's Flashpoint, where he plays Ed Lane.