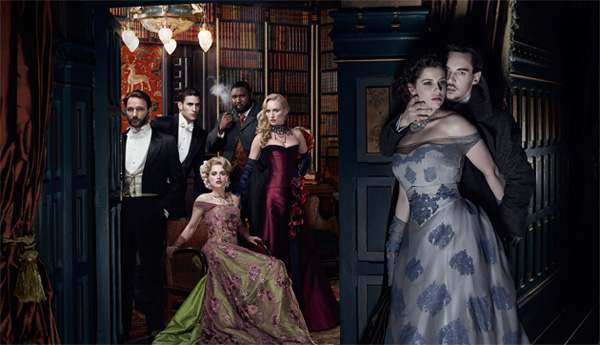 NBC's Dracula premiered Friday night after Grimm. The time slot of the show was well chosen — it reminds me of BBC's Supernatural Saturdays. I have been interested in checking out the series since I heard about it — I brought it to your attention in an earlier article. I wasn't disappointed in what I saw. Some things were pretty crazy, but what show isn't nowadays?
Note: This recap may contain spoilers!
The show started out the way it should have: with death, blood, and Dracula's revival. It then skips ahead after this to 1896. Dracula is posing as an American entrepreneur interested in bringing technology to Victorian London. Jonathan Rhys Meyers (Dracula) puts on a good show for his role. I have always thought him to be a very versatile actor. It was funny to see Dracula adopt a Southern accent. I guess when an actor is told to adopt an American accent it has to be Southern. The other characters were rehashed in interesting ways — Mina Murray is a medical student and Jonathan Harker is a journalist. I liked Mina as a smart, ambitious woman. Her connection to Dracula was introduced and it wasn't overdone, like I feared it would be. We also see poor Lucy Westenra and Renfield make their character debuts. Of course, Dracula himself was the most interesting character.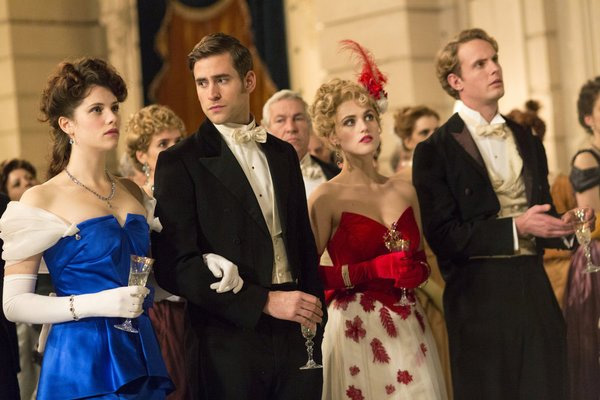 The show kept many of the original legends about Dracula. His sarcophagus was covered in carvings of impaled men. I was pleased to see that he does burn in sunlight. Vampires are supposed to burn, dang it! Dracula tries to be nice but he is not moved by the spirit of goodwill when he presents his inventions to London society. His motives are about revenge. The show reveals that many of the London bigwigs are part of the Order of the Dragon. Dracula wants them all brought down and on a stake. I am guessing that the Order of the Dragon betrayed Dracula. It was revealed that they are responsible for his wife's death. I am glad this bit of history was brought into the show. Dracula also has no scruples of killing people who make him angry. I am glad he is not a tragic hero in the show — we have so many tragic vampires already on television. Vlad the Impaler is alive and well on NBC.
The show had a only a few slow moments. It was pretty action packed. We get a society of vampire hunters introduced who invented Jack the Ripper to cover up vampire attacks. Abraham van Helsing is a medical professor who is in cahoots with a certain Wallachian warlord. The show keeps you wondering what intrigue is going to pop up next. There were some things that bothered me, though.
The costumes on the women were pretty ridiculous. I haven't seen that much bosom in a while. I did some research and those clothes were way over the top. Most women kept themselves pretty covered up. I guess more accurate period clothing would have made the show boring. The pace of the show was a little too fast at times. I had a hard time keeping up with characters other than Dracula, Mina, and Jonathan. I think it needed to slow down and introduce some of the characters more properly. Dracula's magnetosphere light bulbs were completely wacky. Apparently Dracula and Thomas Edison have some bad beef between them. I hope the show explains how he actually comes up with this stuff — the explanation is likely to be a weird as the invention itself.
Overall, I was pleased with the show. I hope it sticks it out on NBC. It's fun, entertaining, and a little crazy. The show kept some of the original ideas from Bram Stoker's book and the original historical figure. Check out Dracula on NBC and my upcoming reviews of each episode!