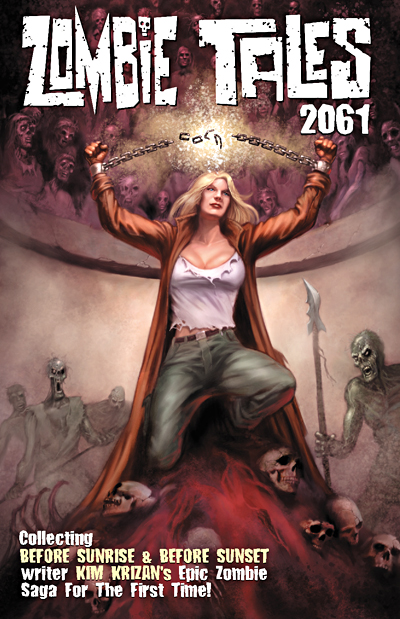 Writer: Kim Krizan
Artist: Jon Reed
Color: Drew Berry
Letterer: Marshall Dillon
Cover: Patrick McEvoy
Editors: Mark Waid & Ian Brill
Publisher: BOOM! Studios
Collected for the first time in one comic book are both installments of writer Kim Krizan's post-apocalyptic zombie saga, Zombie Tales 2061. Included in this one-shot are the various installations of the 2061 saga, originally released as part of the Zombie Tales series, specifically in Zombie Tales #1, Zombie Tales #9 and Zombie Tales #11 (missed this issue? Check out Fandomania's review here). Krizan is best known for her work on the generation-defining romance films Before Sunrise (1995) and Before Sunset (2004), for which she was nominated the Best Adapted Screenplay Academy Award as well as a Writers Guild Award. Her writing is brought to life in Zombie Tales 2061 by artist Jon Reed (of Boom!'s Cthulhu Tales series) and colorist Drew Berry with cover art by Patrick McEvoy (of the Fall of Cthulhu TPBs, also published by Boom! Studios).
Krizan's story takes place in a world in which zombies and humans coexist — to a degree. The relationship between humans and zombies is similar to that of humans and dogs: stray humans are picked up off the street by Human Control vehicles, the zombies that make up Zombies for the Ethical Treatment of Humans (a.k.a. "ZETH") picket outside of public buildings, and men and women are caged and forced to mate in order to produce children for zombie consumption. In other words, when it came to Krizan's version of World War Z, the zombies won.
Zombie Tales 2061 follows a human emissary as she returns to the secret community of humans living in a cave in the mountains. After seeing her fellow man degraded, tortured, and murdered by zombie society, the emissary tries to rally her companions to rise up against the zombies that oppress humanity. Years of isolationism have made her companions wary, however, but they arm themselves with whatever they can find — knives, iron chains, axes — and set off first to free the humans being held for use in gladiatorial games for the zombies' amusement. Although freeing these men and women might be easier than expected, none of the humans are prepared for the sacrifice that must be made in order to overcome the zombies once and for all…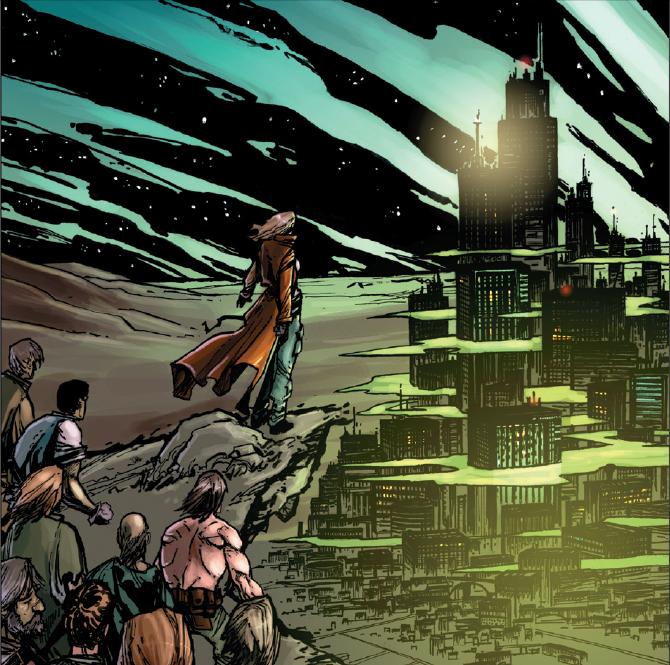 Kim Krizan's work has developed a cult following that precipitated the release of the Zombie Tales 2061 triptych. Last night, Kim Krizan and the rest of the Zombie Tales 2061 were at Meltdown Comics & Collectibles in Los Angeles for a comic release party. Lucky fans had Kim Krizan sign copies of 2061 (or even copies of her movies, Before Sunrise and Before Sunset) and were able to get ZETH t-shirts (tagline: "Eating humane!") courtesy of Boom! Studios. For more information on this gathering, or for information on the Zombie Tales series, Boom! Studios, or the 2061 production team, check out Boom!'s web site.