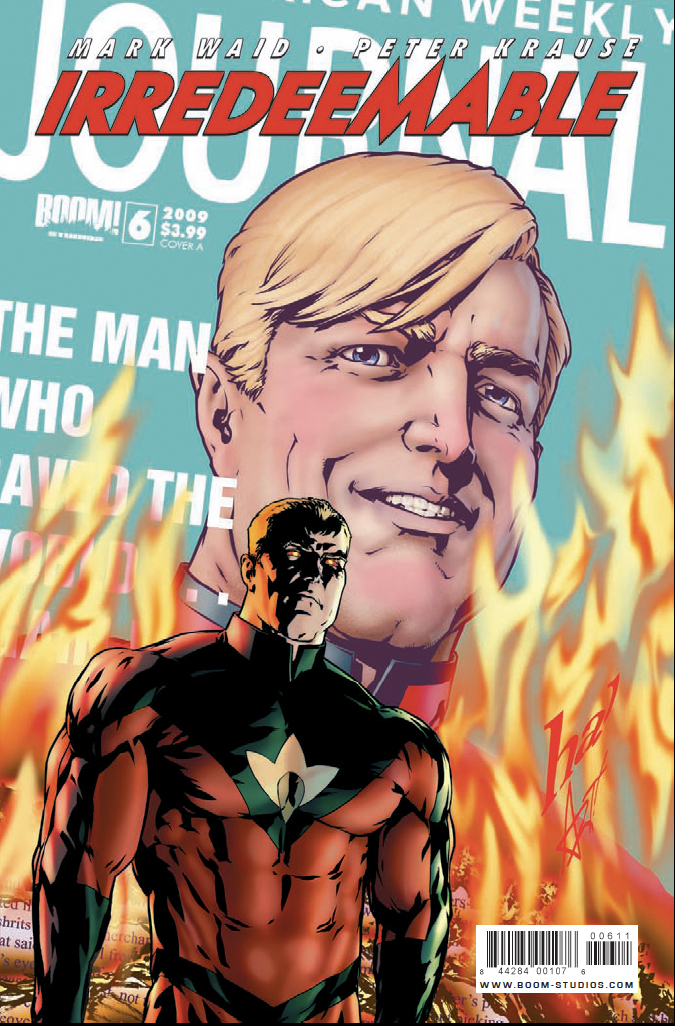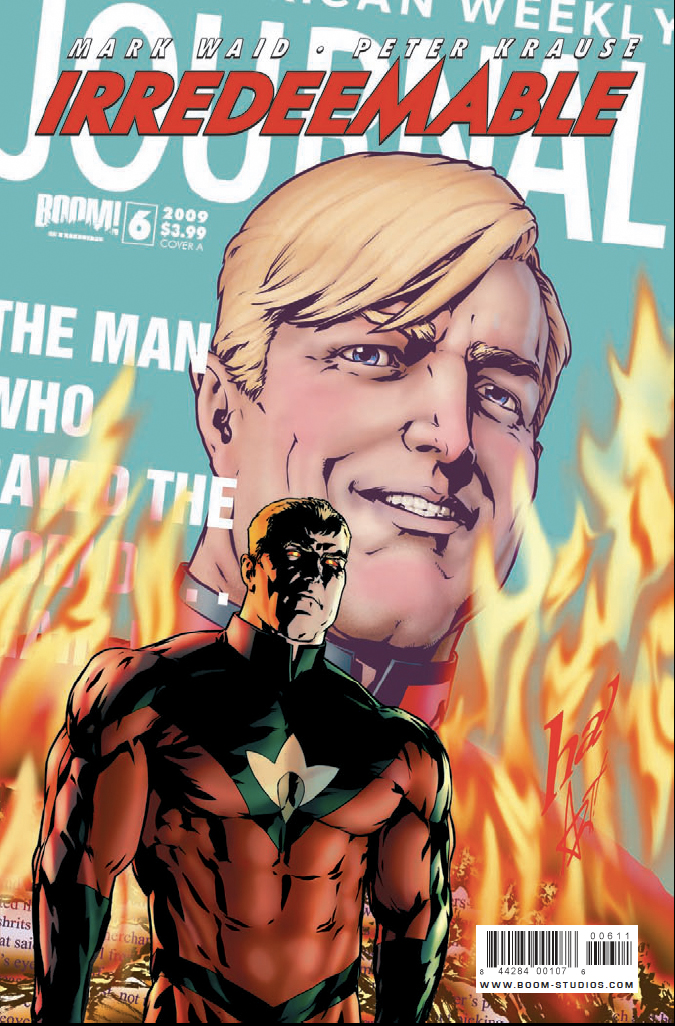 REVIEW: Irredeemable #6
Release Date: September 2, 2009
Writer(s): Mark Waid
Artist(s): Peter Krause
Cover(s): Gene Ha and Art Lyon, Dan Panosia, Jeffrey Spokes
Colors: Andrew Dalhouse
Letterer: Ed Dukeshire
Publiser: BOOM! Studios
Wow. This series just gets more and more crazy as it goes on. I'm just going to stop guessing what set Tony off into Destructo Mode because I'm so not smart enough to figure this one out ahead of time.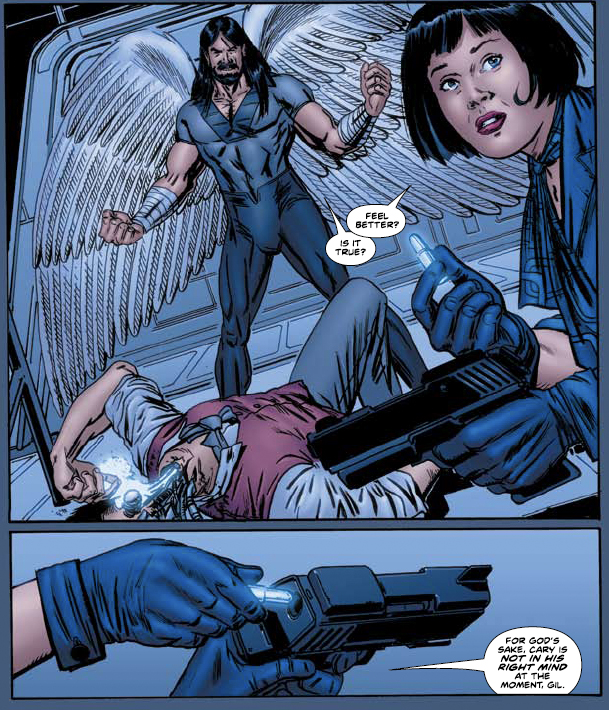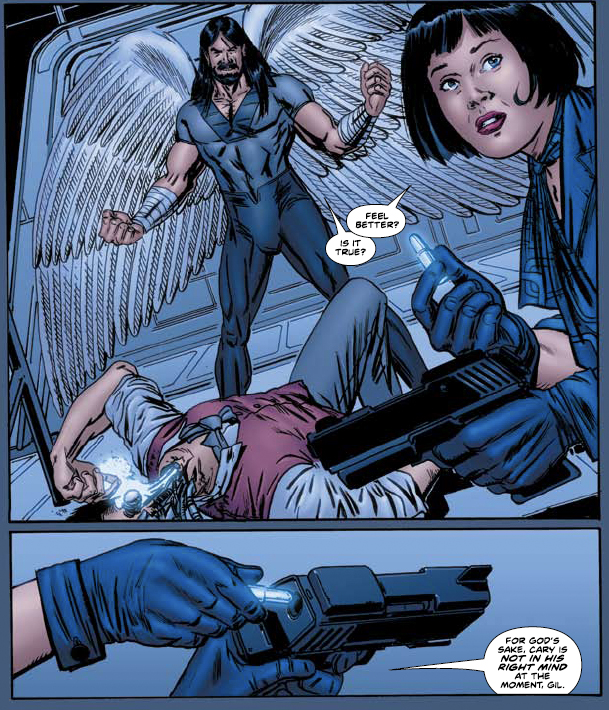 It starts out with a little more backstory on The Plutonian. Turns out that he was a foster child that kept getting shuffled around because of his temper + god-like powers combo (from what I gathered). Back at the Paradigm HQ, Bette is still denying her affair with Tony (which is dumb at this point because everyone knows it's true) as the team tries to take out all the Modeusbots on the loose. One of the bots manages to set off a panic button Samsara had in case he needed Tony's help. Being a good little villainbot, this gives the location of the HQ away and sends Tony on a beeline right to them.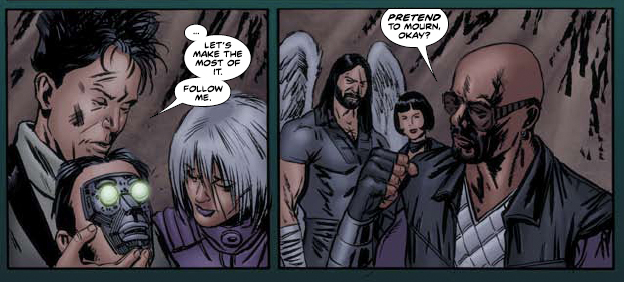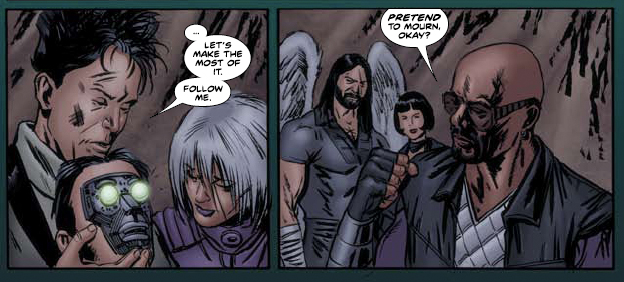 They all teleport to the place they know Tony isn't at anymore (his citadel), except for Cary. He stays behind, saying it's to buy everyone else some time, but it's pretty obvious that without his brother and his powers he's just fallen apart. However, his plan seems to work as he plays some archive footage of a plague that only affected children, which the team put a stop to, while being throttled by Tony. The ending totally made me say, "Dude. No. Way." out loud.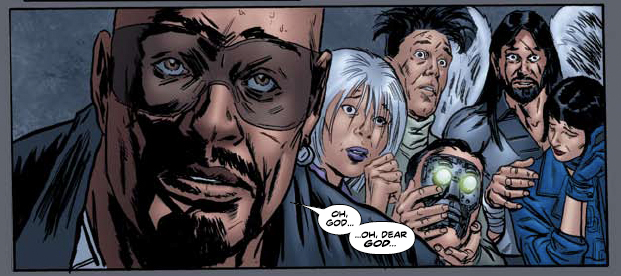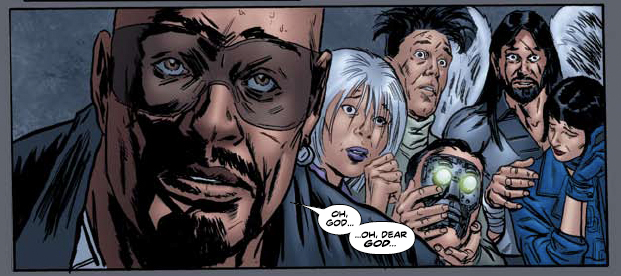 Like I said at the top, I'm just forgoing trying to guess what turned The Plutonian into the End Boss to end all other End Bosses because I'm always going to be wrong at this point. I love how in every issue, the reason could be something completely different from what it was in the issue before it. I think this gives it more "reality" in that it usually isn't just one thing that sets people off. More often than not, it's a bunch of things that build up over time that crack a person.
The only other question that this issue leaves me with is: Is The Plutonian 100% a villain now? He obviously has some MAJOR guilt about what went down with the Children's Plague, and it's hard to think of a true villain feeling guilt of any kind. The next issue will probably turn everything on its head again!
I say it every month, but I mean it: Pick this series up. You will not be disappointed.