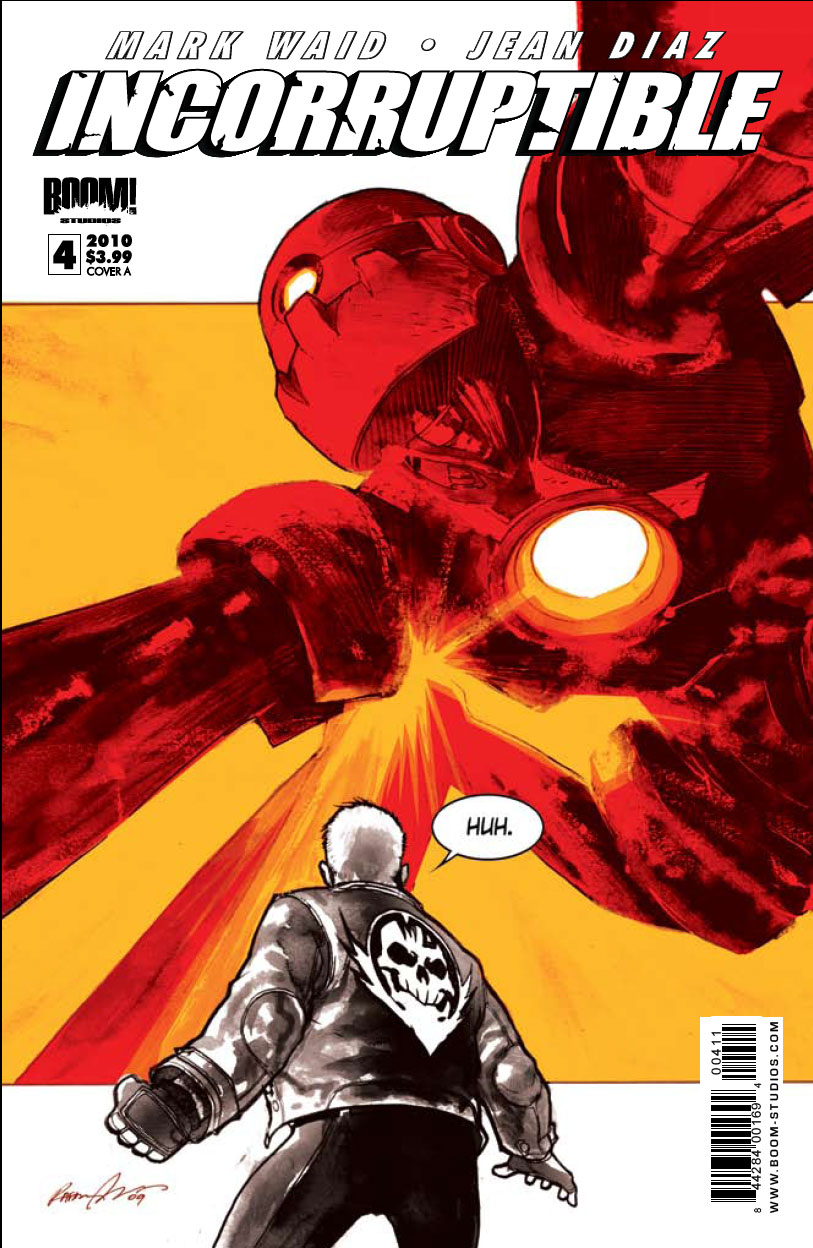 Issue: Incorruptible #4
Release Date: March 31, 2010
Writer/Creator: Mark Waid
Artist: Jean Diaz
Inker: Belardino Brado
Colorist: Andrew Dalhouse
Cover(s): Rafael Albuquerque, Dennis Calero, Jeffrey Spokes
Letterer: Ed Dukeshire
Publisher: BOOM! Studios
Part flashback, part kicking bad guy patootie, this issue was also equal parts awesome and ugh for me.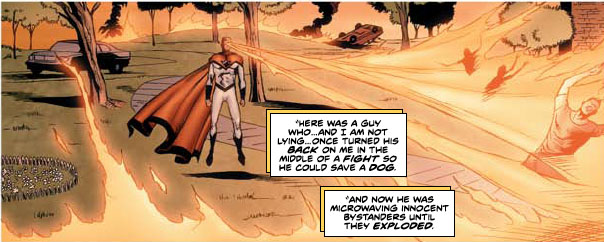 This issue starts off right where the previous one left off: Max telling Armadale how he was going to take out a bunch of people because he was having a Pity Party moment, but the Plutonian beat him to it (and in the most massively spectacular way imaginable). What isn't fully answered is what all of a sudden caused Max to want to kill everyone, and then what changed in him when he saw Plutonian going all batcrap crazy on Sky City. Also puzzling: he still had that capsule full of deadly disease he had been stealing when Plutonian snapped. He hides it in Armadale's house, for what reason we don't know yet. I'm sure, eventually, we'll find out why Max decided to go Good Guy, if he really has gone Good Guy, and all that, but I'm the worst person at waiting. I want to know what's up with that right now because the suspense is killing me on that one.
This part of the story is still good and interesting for me. Max kicks some Bad Guy rump, and not totally for the altruistic reasons we may have thought he was to begin with (he really just wanted that reality hoping device to get Jailbait out of Dodge and to a safer place). I kind of liked that bit. I guess you could call me a closet softie, but I thought it was nice that he wanted her to be safe and to live a normal life outside of this life they had been living. I don't think she has any super powers or devices that give her super powers, and she is just supposed to be a kid, so the fact that he was thinking about how that device could maybe give her a shot at a decent life was downright Good Guy of him in a way.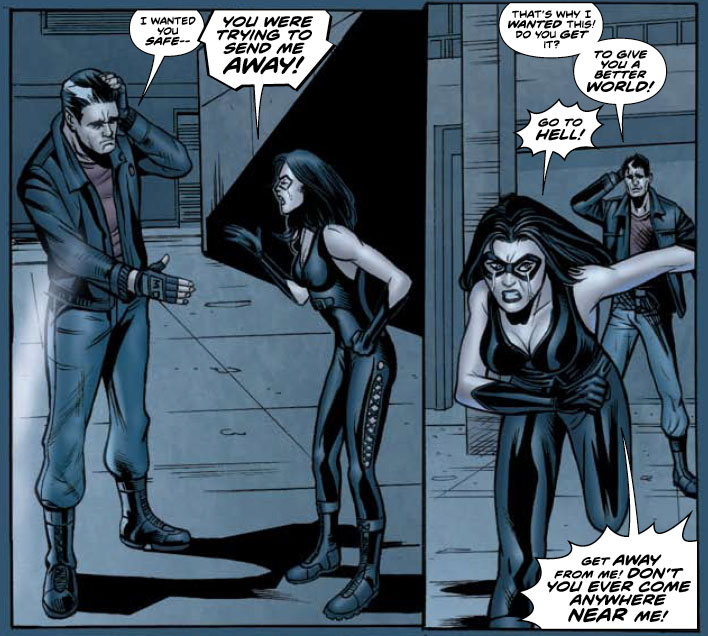 Of course, Jailbait is an idiot and threw a Stay Puft Marshmallow Man-sized tantrum when she figured this out. I'm not going to go into this again, but suffice to say this was, again, the only part of this title that I really didn't enjoy. I'm curious how other readers take this character; I'm wondering if I'm the one being hung up on her and having it significantly affect my overall enjoyment of the title.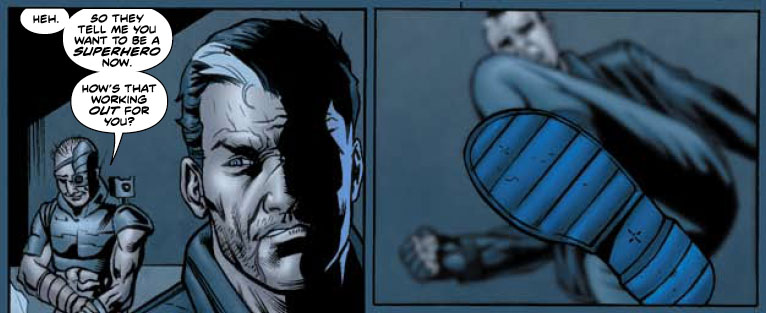 Rating: 3 / 5 Stars