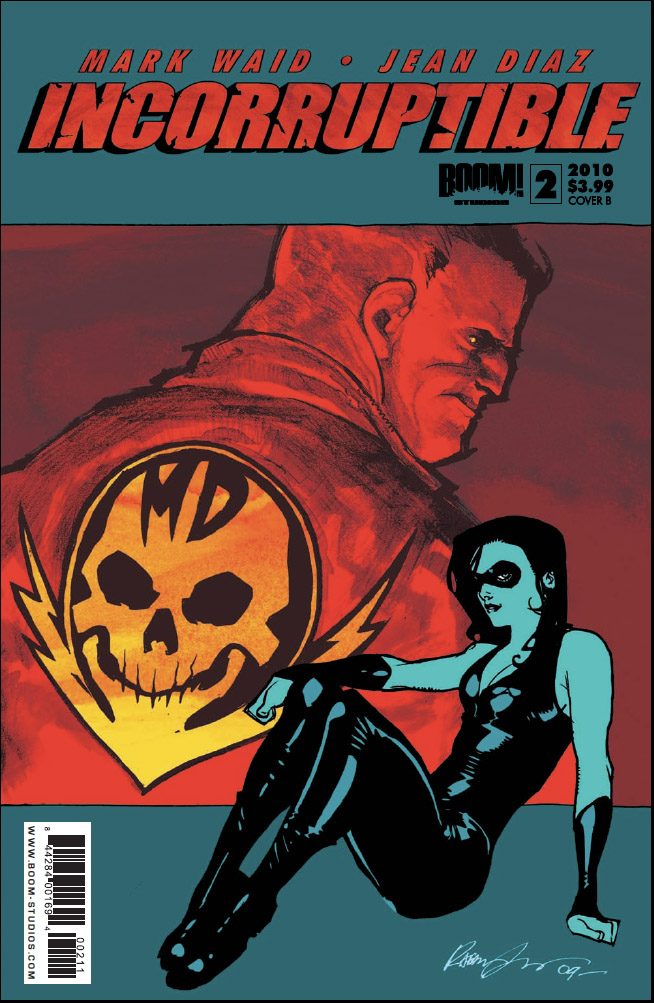 Issue: Incorruptible #2
Release Date: January 20, 2010
Writer: Mark Waid
Artist: Jean Diaz
Inker: Belardino Brabo
Cover(s): Dennis Calero, Rafael Albuquerque, Jeffrey Spokes
Colorist: Andrew Dalhouse
Letterer: Ed Dukeshire
Publisher: BOOM! Studios
Max Damage is still set on the superhero path, despite the whinging of his underage sidekick Jailbait. He's got one cop helping him out, but soon discovers that doing the "right" thing is a lot harder than the good guys make it look.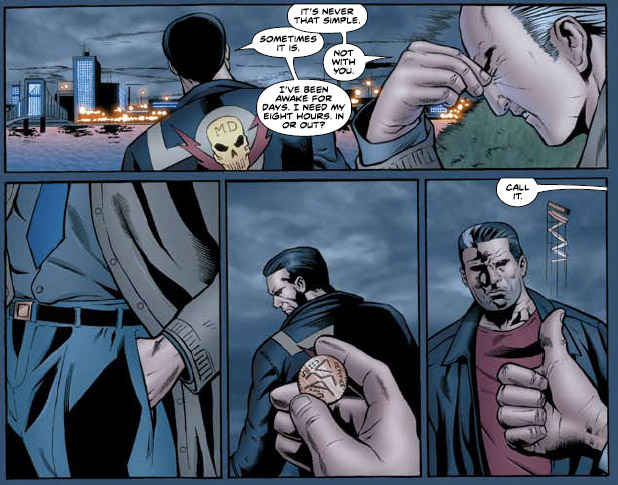 We still don't know why Max has done a 180, but he seems to be committed to this new direction. Too bad the town is teats over tea kettle and no one bothered to tell what was left of the police that he's trying to help them out. Because that info could have saved at least one desperate guy instead of getting him dead.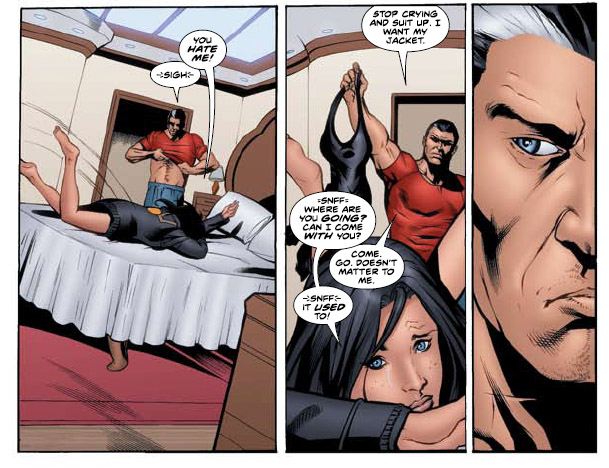 On the plus side of this issue, Jailbait actually looks and acts younger than she did in the first issue. After Max making the comment about her having a car when they first met, she'd have to be around 16-17 years old to have a DL and be jailbait. I guess I initially expected a girl instead of a young woman since her name is "Jailbait," so I have to take back some of my disgust with the way she was portrayed in that first issue. To his credit, Max himself seems put off by the idea that he was carrying on a sexual relationship with a teenager.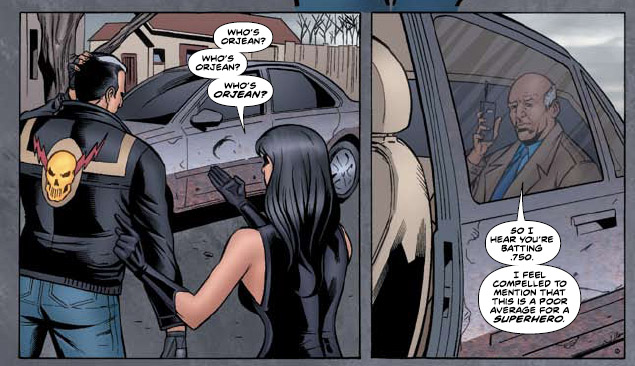 Also introduced in this issue is a Mister Sinister type character referred to as Origin. This guy has a history with Max and is currently preying on the panic-stricken public by telling them he can help even out the playing field against The Plutonian. Basically, it appears he's doing genetic experiments on whoever can afford it, trying to give them superpowers. So far as this issue went, it doesn't look like Origin is a very good at science. I'm just saying, when the dude you experimented on melts, you probably should think about a different line of work.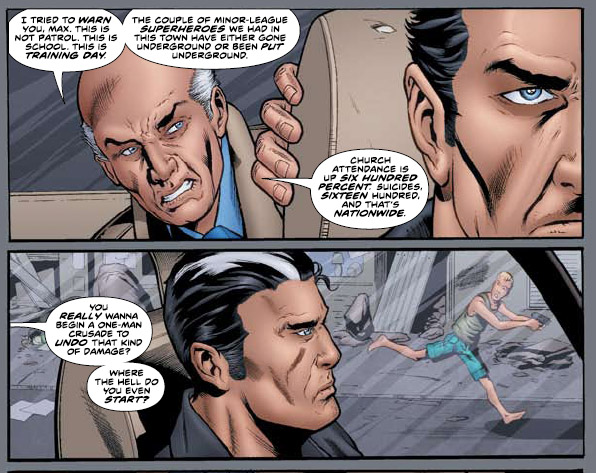 While I'm still intrigued by the concept of a baddie turning good in the wake of a good guy going bad, so far this title hasn't grabbed me the same way Irredeemable did. I still want to know if it'll tie in with that title and what caused Max to change so I'm sticking around for that. Otherwise, this is a fairly average, straightforward comic book.
Rating: 3 / 5 Stars