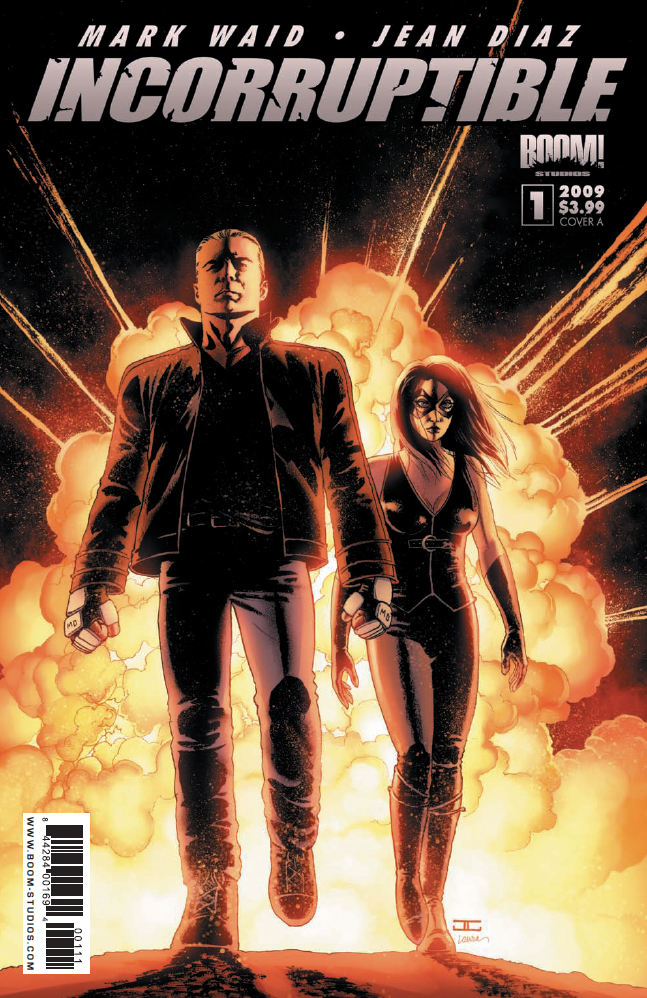 Issue: Incorruptible #1
Release Date: December 16, 2009
Writer(s): Mark Waid
Artist(s): Jean Diaz
Cover(s): John Cassaday with Laura Martin, Tim Sale with Paul Azaceta and Matthew Wilson, Jeffrey Spokes
Colors: Andrew Dalhouse
Letterer: Ed Dukeshire
Publisher: BOOM! Studios
The Plutonian is wreaking havoc all over the world, and his old teammates aren't having much luck taking him down. If The Paradigm can't find Modeus to use against Tony (he was the only villain Tony was disturbed by), it looks like the only villain physically strong enough to stand up to him is the planet's only hope.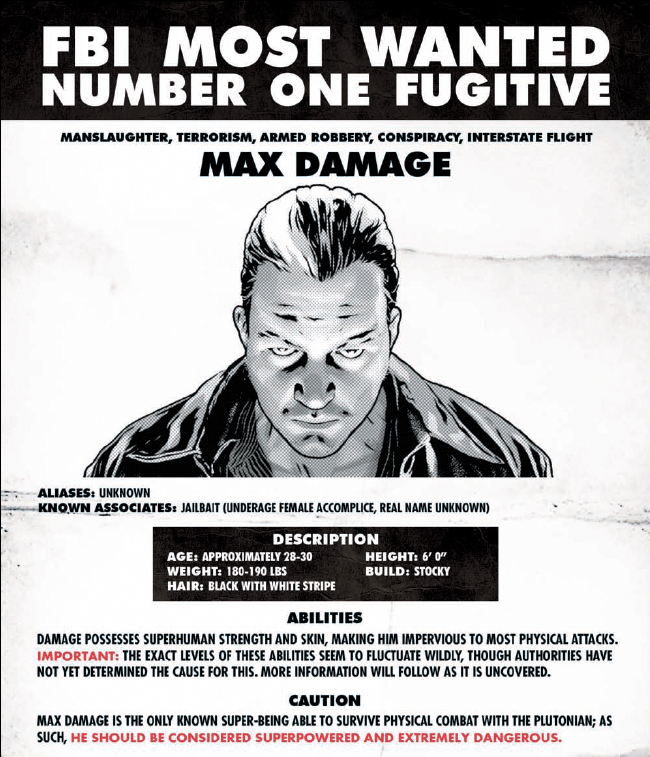 The first issue in this Irredeemable tie-in starts off with Max Damage's crew getting ready to do a bank job. Max is missing, and they don't know what to do, so clearly they need to rob a bank so they don't "starve." Before they get anywhere near the bank, they run into a police barricade. Gun fight at the OK Corral ensues.
Here's the kicker: Max not only shows up and saves the cops from the gun fire, he tipped them to his crew's plans and turns them over to the cops! I guess even he realizes that with the Plutonian going balls out crazy on the Earth's face, someone with the stones and abilities needs to man up and try to stop him.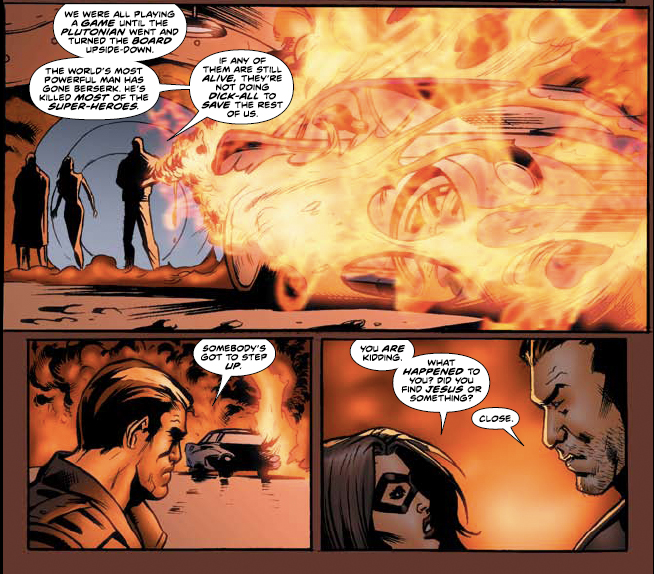 I really like how this series is set up and how it ties in with Irredeemable. Although I am a big fan of Irredeemable, so I would possibly be excited if BOOM! decided to go all 1990s and do a swimsuit edition for it. Okay, maybe not that far, but you get my enthusiasm for the title.
He's not even in this issue much, but I immediately liked Max Damage as a supe going up against Tony. This brings up something I had been wondering about since issue 3 of Irredeemable: why aren't the superheroes and super villains putting the butthurt aside for a hot minute and joining forces to try to stop Tony (or at least contain/detain him some way). I mean, I'm not surprised the people who couldn't behave like half-decent human beings when things were right-side up aren't all doing what Max is now that things are upside down. I just hoped that at some point in this universe that Waid had created, someone would pull their head out and help the Paradigm stop Tony.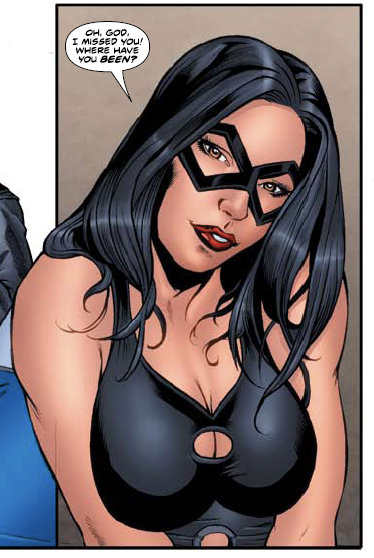 There were only two things that I didn't like (and they weren't really that big) in this issue. One is in that picture above. This, my friends, is Jailbait. Not just a clever name, she's supposed to be the underage consort of Max. So, she doesn't look a day underage to me, and I know that's probably just my artist side coming out, but — cheese and rice, man! If the character is supposed to be underage, make her or him freaking look underage, and if you can't do that, learn how or don't do it. This reminds me of the art movements following the Christian takeover when all the baby Jesuses looked like tiny adults instead of babies. I suppose my inner feminist should be the one who's offended by this character, but there you go. Art trumped all this day.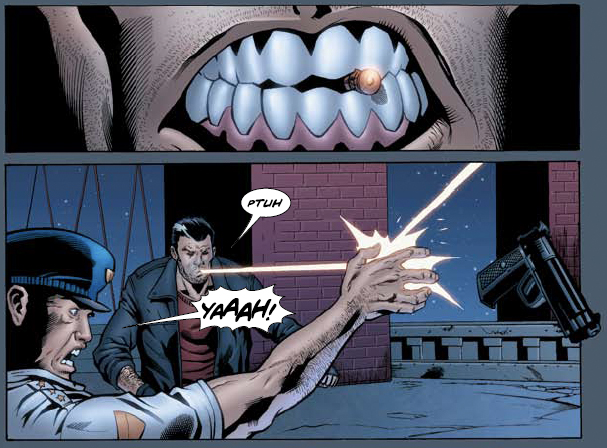 The second gripe is that, if Max is going to stand up to Tony, where does this fit into what's happening in right now? Does this mean that Cary's beatdown on Tony in the last issue is a one-time thing? At the end of that issue, it looked like there might be a Jupiter-size meltdown of the Paradigm that would definitely interfere with their trying to stop Tony, so they could use all the help they could get. But will the two titles ever merge or crossover? I can't wait to find out.
Rating: 4 / 5 Stars