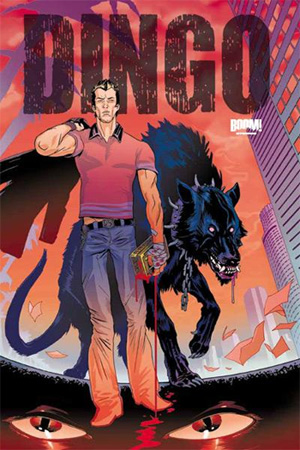 Issue: Dingo TPB
Release Date: June 23, 2010
Writer: Michael Alan Nelson
Artist: Francesco Biagini
Colors: Stephen Downer
Cover: Francesco Biagini
Letterer: James Dashiell
Publisher: BOOM! Studios
This is going to be a short review. Stop right now. Grab your wallet and keys and head to your friendly neighborhood comic book store and purchase the Dingo TPB now. You can thank me later.
Alright, fine. I'll go a bit further into why you need this graphic novel in your life. But I warn you, once you pick up a copy and read it, you'll understand why this review was originally only four sentences long.
Dingo TPB collects all four issues of Dingo into one glorious graphic novel. Written by Michael Alan Nelson and drawn by Francesco Biagini, it's a supernatural story perfect for summer reading.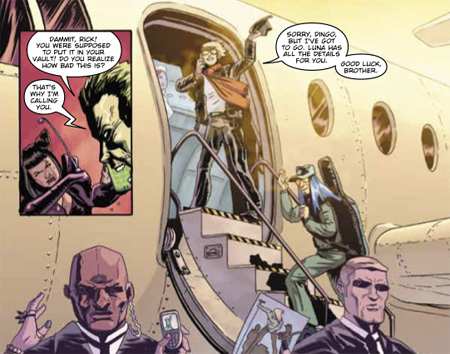 Dingo is having a bad day. More like a bad life. You see, his flighty rock star brother lost a very valuable family possession and it's up to Dingo to track it down. But Dingo isn't the only one who wants it. His evil ex-wife is desperate to get ahold of it. With the help of a hound of unusual size named Cerberus, Dingo must track down the heirloom before it falls into the wrong hands.
I couldn't put this graphic novel down. Each page contained gritty, engaging artwork and a perfectly paced story to match.
I found it hard to relate to the characters, but they are entertaining. Dingo's self-deprecation, relentless family loyalty, and dedication to completing the task at hand creates a personality that makes the reader understand why the story is named after him. The supporting cast is just that, with not much back story into any character but Dingo.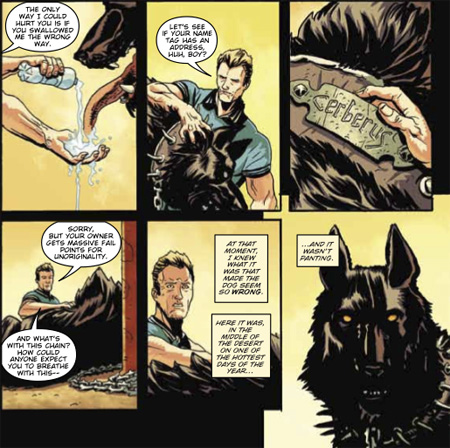 The Dingo TPB has the potential for going into overkill on the tragic nature of Dingo. Michael Alan Nelson avoids this trap by laying out an engaging story guaranteed to keep the reader engaged with a proper balance of sex, violence, action, comedy, and horror.
Alright, the review is over. Grab your wallet and keys and get thee to your friendly neighborhood comic book store now!
Rating: 5 / 5 Stars