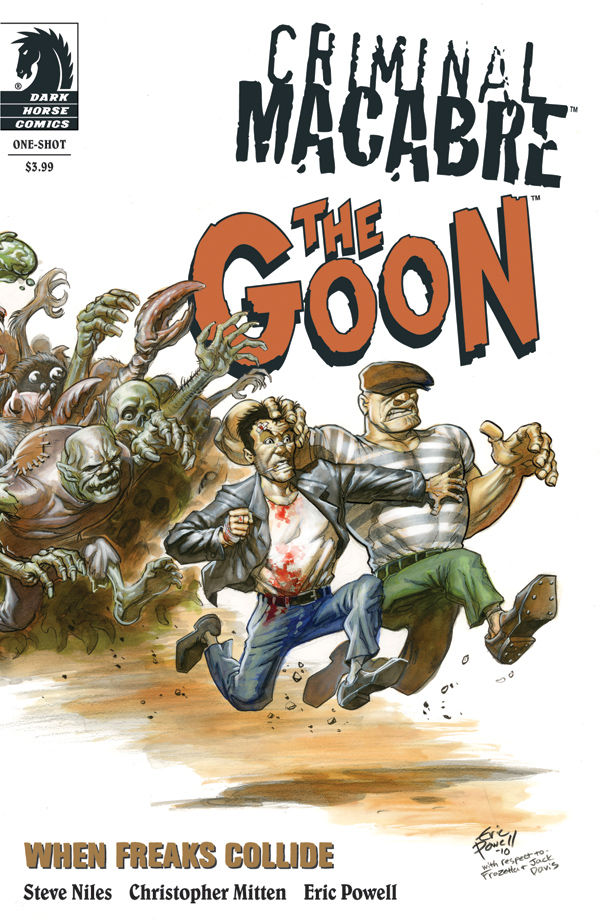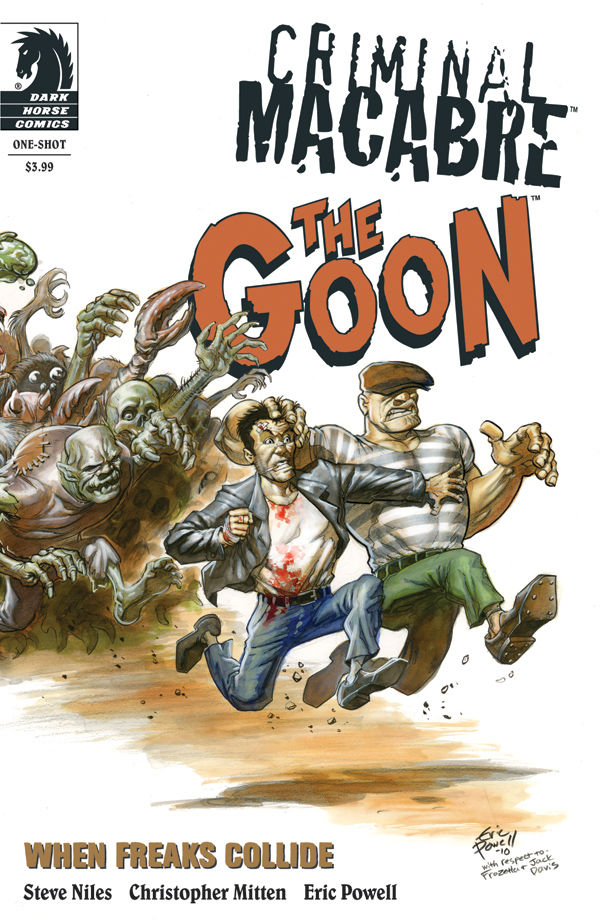 Issue: Criminal Macabre / The Goon: When Freaks Collide
Release Date: July 20, 2011
Writer: Steve Niles, Eric Powell
Artist: Christopher Mitten
Colors: Michelle Madsen
Cover: Fiona Staples
Letterer: Nate Piekos of Blambot
Publisher: Dark Horse Comics
I'm going to be frank — this story managed to feel not only forced and rushed but also stagnant and dragging. Add to the mixture a condescension reserved for George Lucas and how he treats Star Wars fans and just a pinch of apathy about an original story and you have When Freaks Collide. Which saddens me; I was really quite excited about getting the opportunity to review this comic. After my last review of The Goon #34 I expected something with at least a sampling of the satisfying satire and wit, not to mention dark comedy, that I came to love in the universe of The Goon.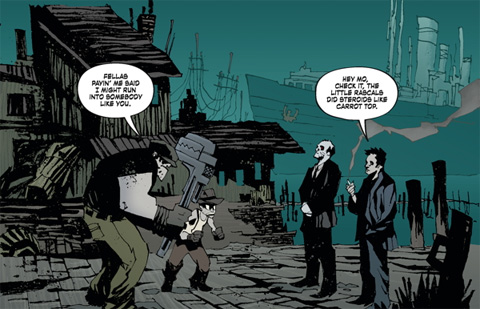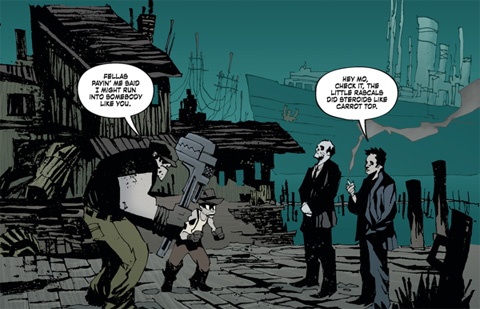 I was really confused by how this collaboration could go so bad. I mean, combining Criminal Macabre and The Goon just makes sense. Two characters making the best of the supernatural hand that has been dealt them, brought together under circumstances that turn out to be more than what they expected — it should work. This should have been a deliciously twisted treat. Like chocolate and peanut butter or Samuel L. Jackson and swearing. Instead, we end up with something that is more akin to Betty White swearing or low grade balsamic vinegar and ice milk. Awkward, uncomfortable, and very, very confusing.
It didn't take long for this story to go sour. By page six, I found myself growing concerned about where exactly Mr. Niles was trying to take me. Apparently he had the same concerns, because by the time page twenty rolled around, it had the stink of a story written by a creative writing student a half hour before their assignment is due.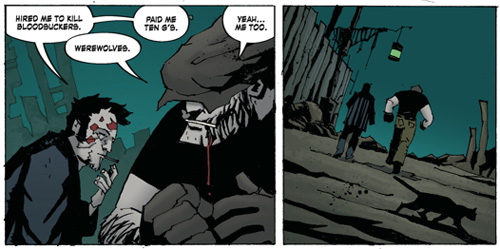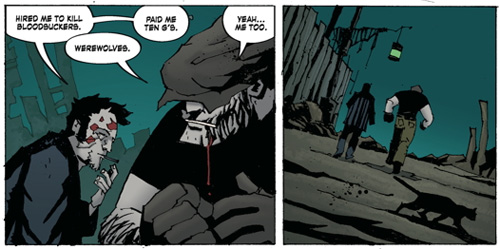 The ending felt like such a cheat. It could have been a cool reveal if not for the fact I just spent the past twenty odd pages wondering what was going on, why it was happening, how it was going to be tied up when this was supposed to be a one shot comic. I was already irritated by being played for an idiot, only to have the ending dangled in front of me, the complimentary chocolate on the pillow of a bed riddled with bed bugs.
Rating: 1 / 5 Stars