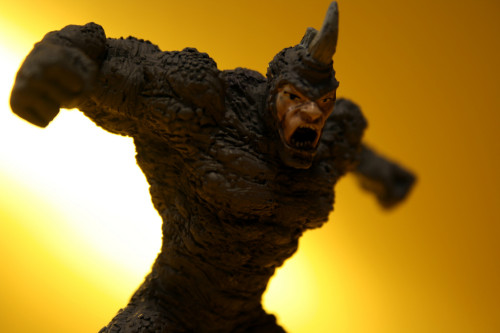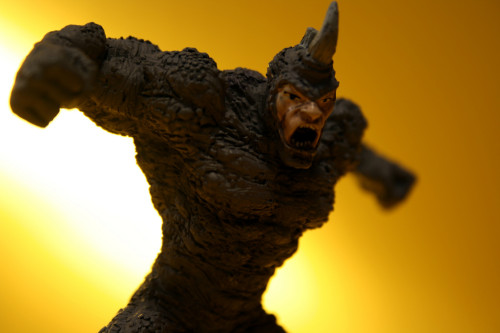 The Rhino released domestically this week as the newest deluxe-sized addition to Eaglemoss' Classic Marvel Figurines line. Here's my review of the piece with photos.
Previous bigger-sized releases in this line have included the Hulk, Colossus, and the Juggernaut, and now we have the rampaging Rhino, straight out of Spider-Man comics. The Rhino is a bulky figure with some good weight to him, and he is in scale with the rest of the line, featuring a bigger square base to accommodate his bulk. Because he's stooped in mid-run, he stands around 4″ tall, similar to the standard sized characters, but his mass more than makes up for his height being shorter than the typical oversized figure.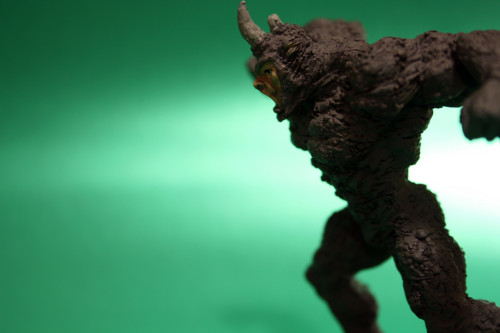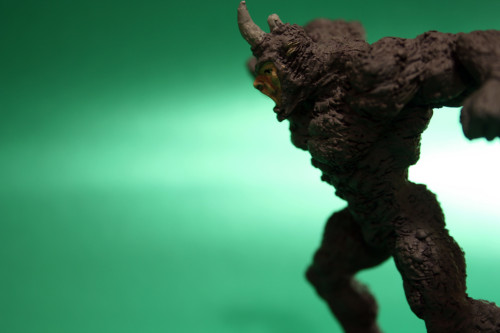 This really is a nice representation of the Rhino. There's great rough texturing all over his Rhino suit, and his face is locked in rage as he barrels toward whatever he's about to crash through. To be honest, I like this small-scale collectible even more than I like Bowen's full-size Rhino statue from a few years ago. This one has a more expressive sculpt and looks like a more iconic Rhino to me. When a 4″ lead figurine tops a Bowen full-size statue for me, you know Eaglemoss is doing something right.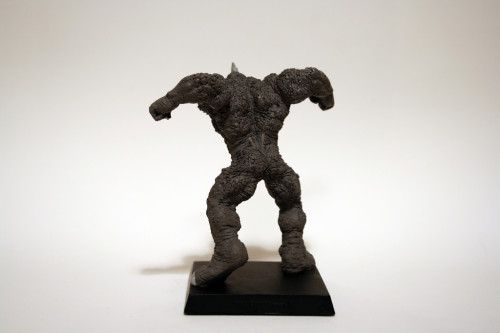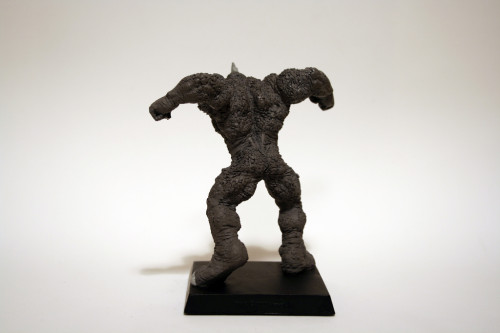 The sculpt and paints all work well with the character. In this line and scale, there's occasionally some roughness with the paint job, but any smudging here actually works to the strengths of the character. The Rhino looks rough, giant, and menacing, and the sculpt conveys a sense of speed leading to doom as he rumbles forward, ready to smash.
The Rhino is my favorite addition to the Classic Marvel Figurines line in a long while, and he's an easy recommendation for me to make, especially at his comparatively low suggested retail price of $20.
( Classic Marvel Figurines Rhino )