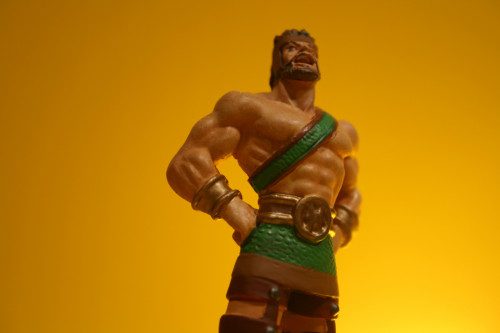 Three new additions to Eaglemoss' Classic Marvel Figurines line dropped stateside this week: Hercules, the Rhino, and the Leader. I'll be reviewing each of them over the next few days, starting today with Hercules.
The Hercules figurine is one of the standard-sizes pieces, coming in at a little less than 4″ tall. He's in a suitably Marvel Herculean pose, shown with his hands on his hips and his head thrown back in laughter. This really is a good representation of Hercules as he appears in Marvel's comics, and he looks as if he's just downed a keg of mead before being challenged by some puny human villain.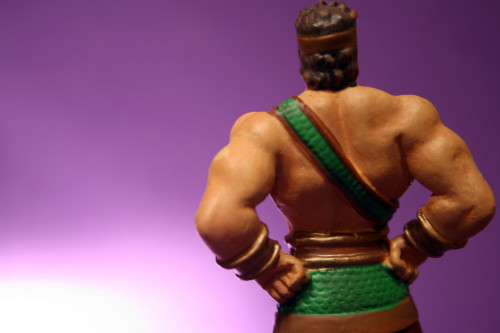 The sculpt and paints on this one are respectable and definitely are a lot better than they've been on some of the previous pieces (see Psylocke). The facial detailing is a little spotty, as Hercules' mustache fades away a bit on his upper lip, but overall it's good work at this scale and for a mass-produced lead collectible. I do like the detailing on Hercules' sash and loincloth, and I was surprised by the clean paint job on his leg straps and buckles.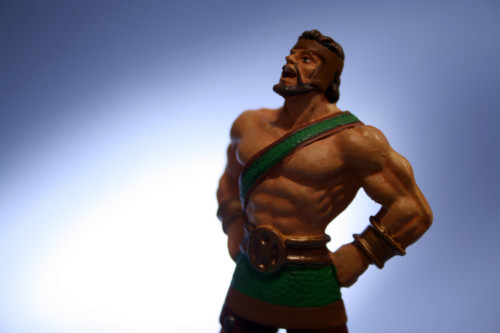 This is a nice inclusion to the ever-growing line, and I can recommend it as a nice piece for your Marvel mini-collection.
( Classic Marvel Figurines Hercules Photos )