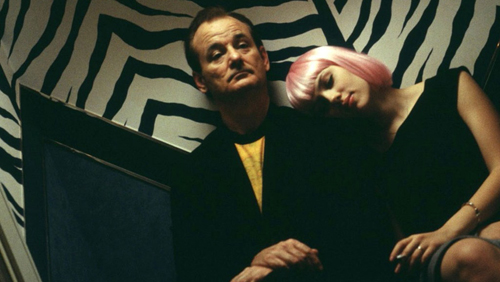 Someone once said to me that they hated Lost In Translation because "nothing happens." I scoffed and shook my head. What movie were they watching?
When I last left you I told you about my onscreen family, The Griswolds, and my love of John Hughes. Before that I shared my journeys in life growing up with Gremlins and Labyrinth — and while I still want to tell you about my childhood, I also want to share with you more recent films and TV shows that have influenced my life.
In 2003, Sofia Coppola released her second film, Lost In Translation. It follows the story of a young woman, Charlotte, who has been, in a way, abandoned in Tokyo by her unattentive (yet not unloving) photographer husband. While he is off, focused on his career, Charlotte wanders the city and meets Bob Harris — an aging actor who is in town to shoot a whisky commercial. The two strike up a friendship — and ultimately fall in love.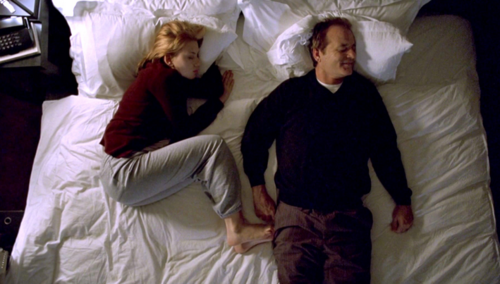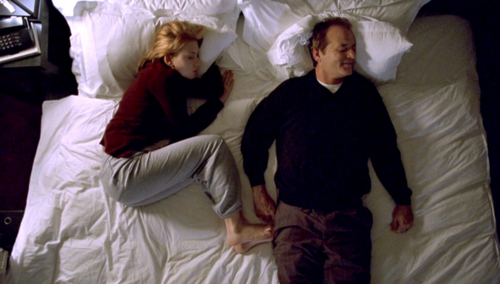 The beautiful thing about Charlotte and Bob's relationship — their love — is that it's not the typical romantic comedy BS. It's pure, totally amazing love. It means Charlotte can laugh at what Bob is wearing and Bob can lay out exactly what life can be like if you just stop trying so hard. They can bond over Charlotte's toe she's stubbed that's gone black. They can sing karaoke. They can have lunch. They can sit and watch TV. They can lie in a bed in silence with no thoughts of having sex.
They can have MOMENTS.
That is what Lost In Translation is about.
That is essentially WHAT HAPPENS.
Lost in Translation is like life.
It's just a series of moments.
When I saw Lost In Translation, I fell in love. I had just turned 24. I had just finished grad school. I had no direction in life. I had no idea what I was supposed to be. I was essentially this character portrayed by Scarlett Johansson.
All these years later, in many, many ways, I still am Charlotte.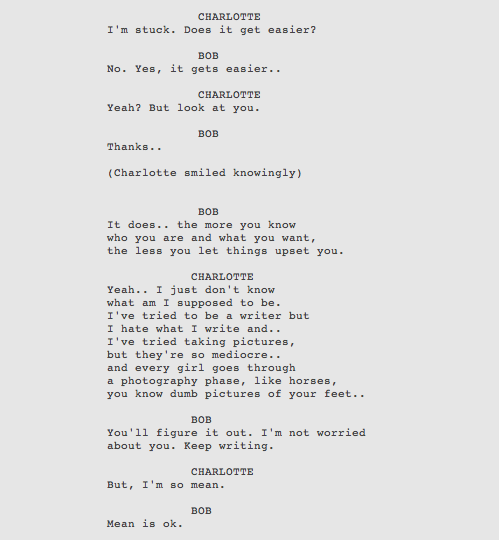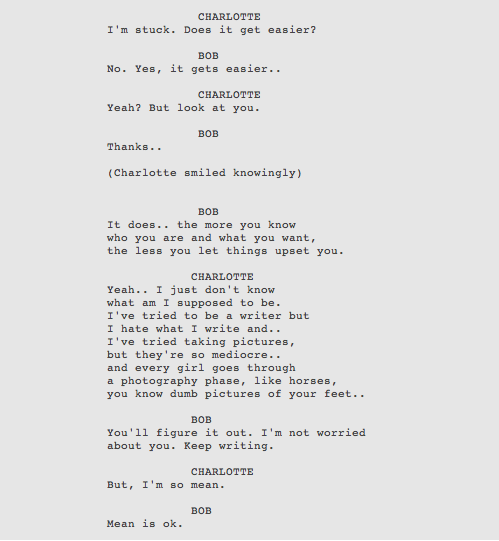 My first acquisitions of memorabilia were the two US theatrical posters. The Bill Murray/Bob Harris is an original double-sided poster.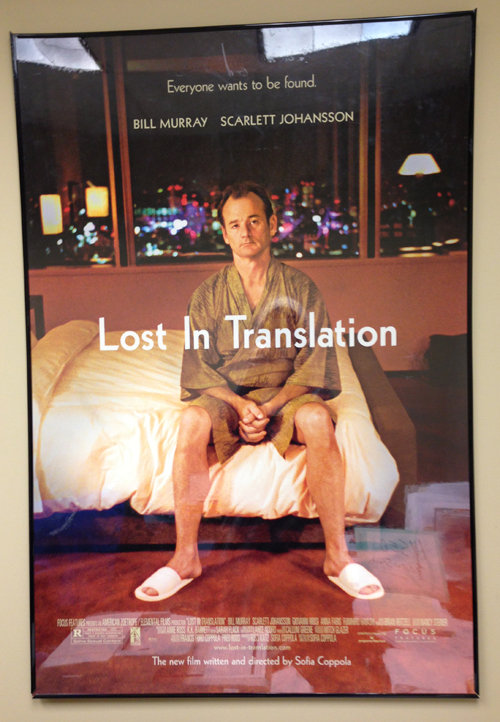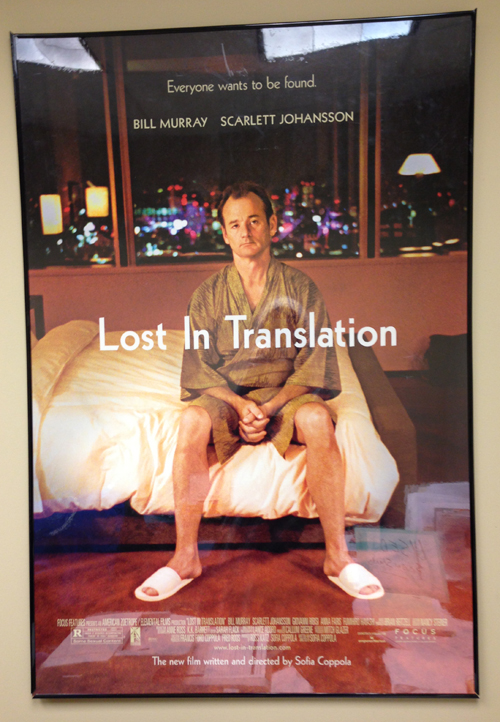 When I talk about Wes Anderson in the very near future, you will come to learn when and where I am a snot with my memorabilia. Posters are essentially the one thing I collect in the original theatrical 27" X 40" double-sided editions for more recent films. Unfortunately, due to the film's popularity, and Scarlett Johansson being a hot item, my Charlotte poster is a reprint.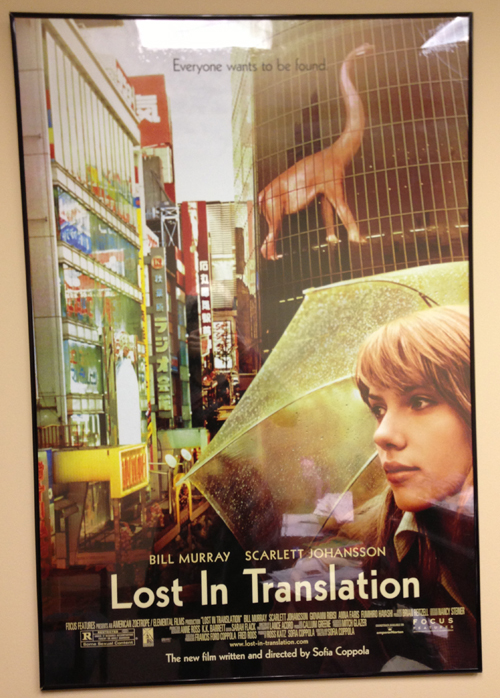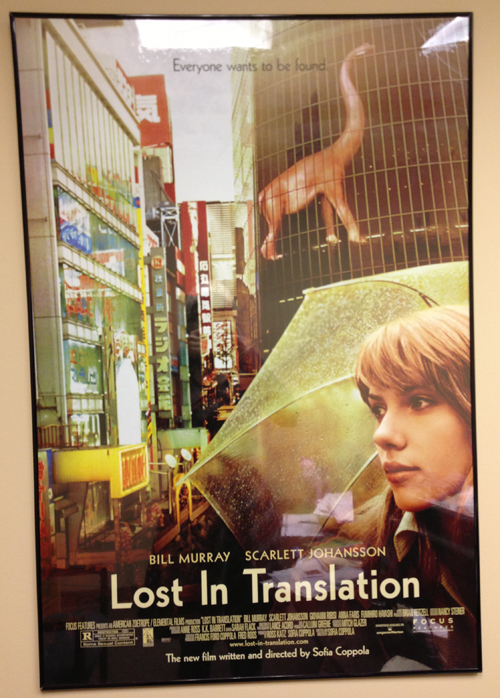 I purchased the Lost In Translation soundtrack on vinyl for under $20 at the time of release. It has never been opened. It now consistently goes for $100+ on eBay.
They also released a picture disc version of the soundtrack, which I recently was able to get off eBay for much cheaper than normal.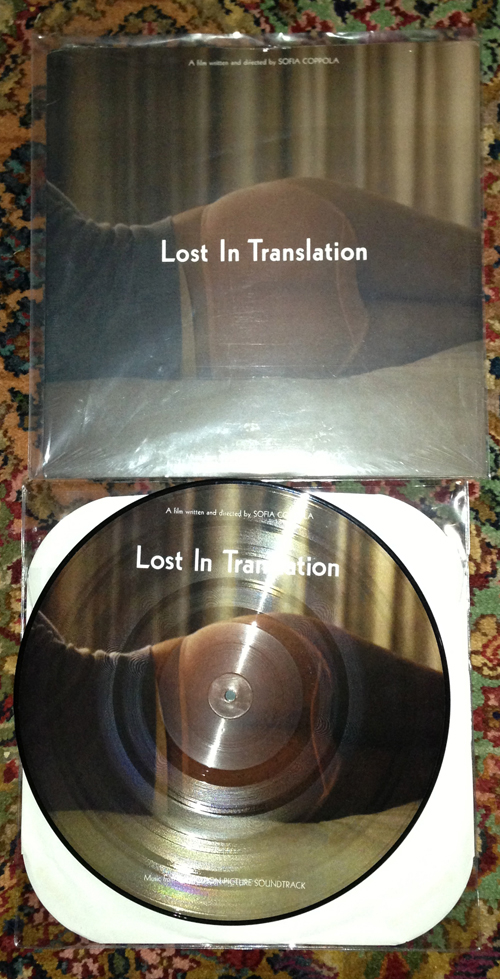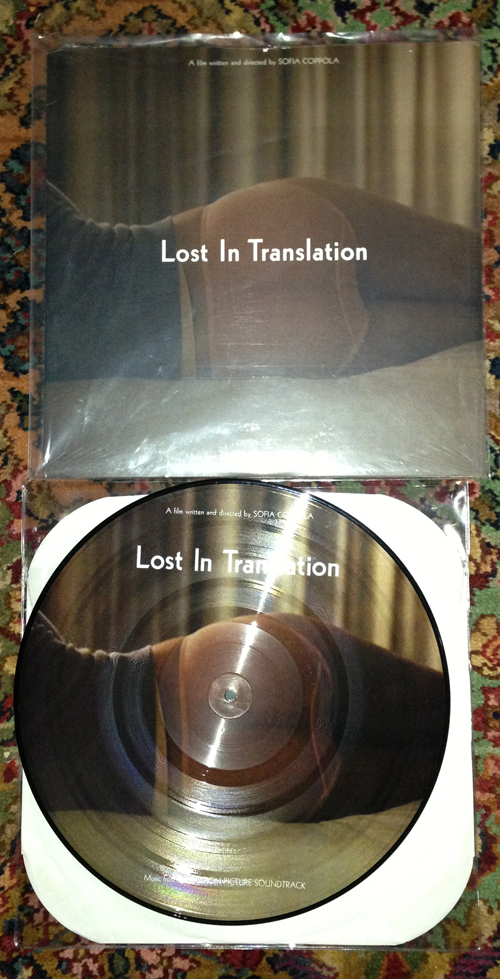 A book of behind the scenes photos taken by Sofia Coppola was released at the time of the movie, and I own two copies of it. One is sealed, the other open. The soundtrack is included on CD in the book as well.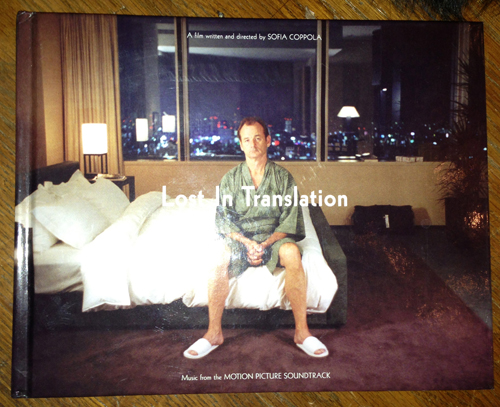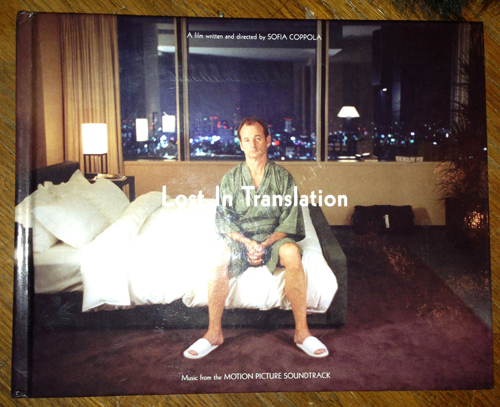 Lost In Translation had a lot of promo items that were released with it.
In the film, Bob wears a bright orange camouflage shirt that he reverses. The promo shirt is already reversed with the film title on the front.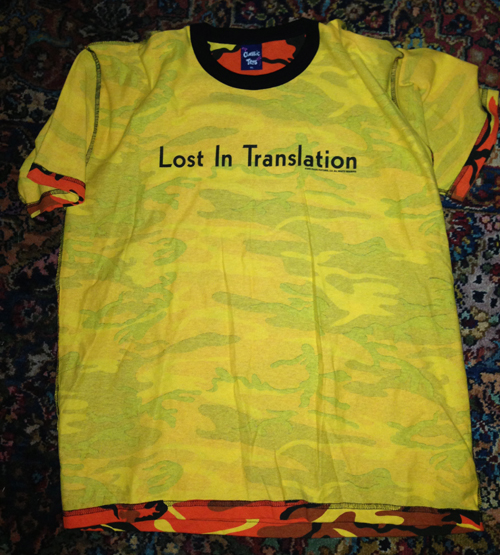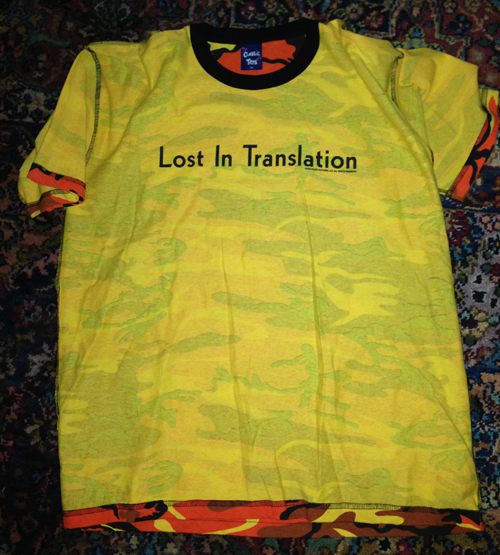 A Japanese phrase book and journal was used as a promotional item — the cover featuring the same image of Bob sitting on his hotel bed and the reverse of Charlotte with her umbrella.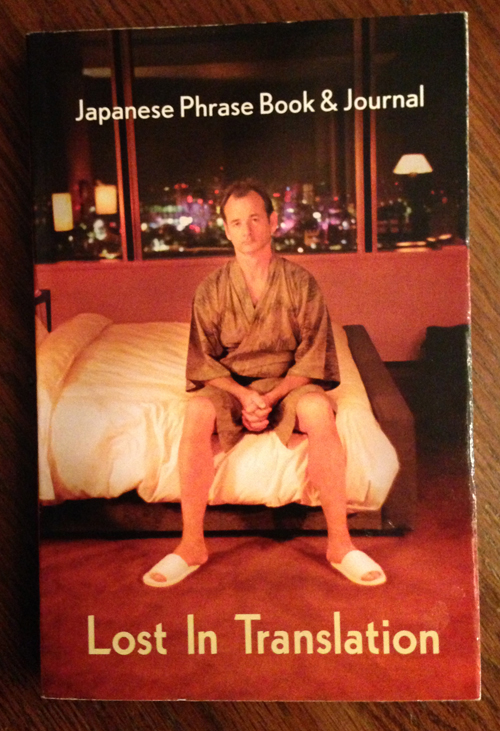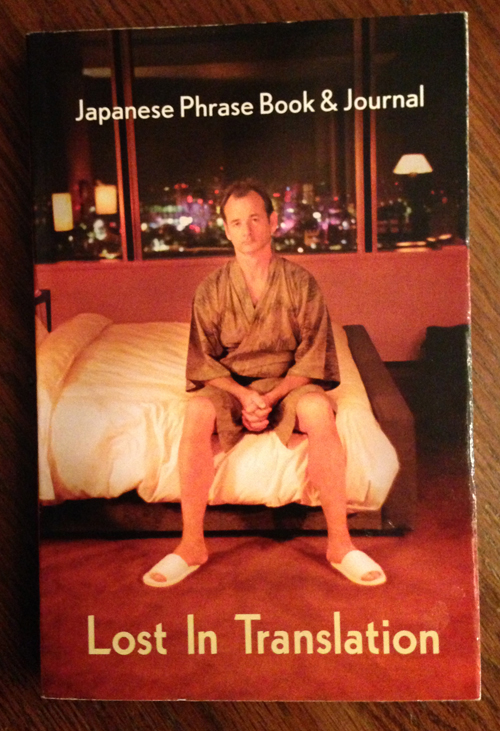 Two items I am still looking for — and I ask all of you to help me with — are the Sake Set and the Sushi Set. These items were always on eBay — and I never had the chance to grab them. There are two versions of the Sake Set I have seen. I've been searching a long time to find these again. If you know of any floating around, let me know.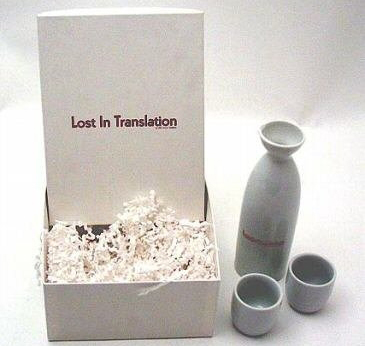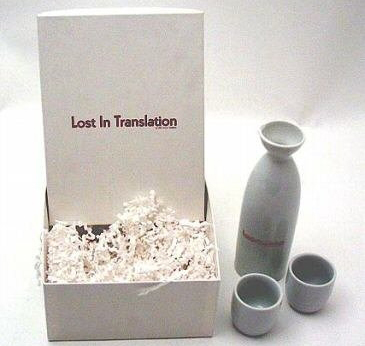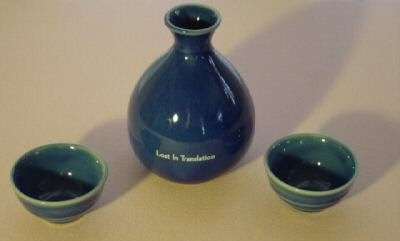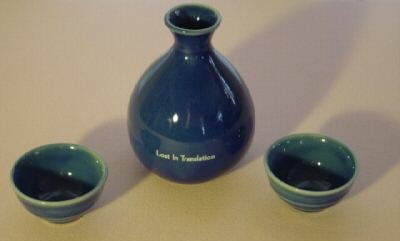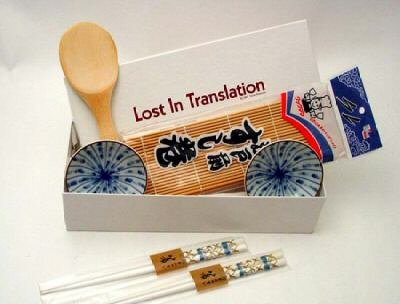 The concept of moments is captured very interestingly in Lost In Translation. The use of sakura, cherry blossoms, shows this as they symbolize that life is fleeting. Charlotte is seen hanging a sakura mobile in her hotel room.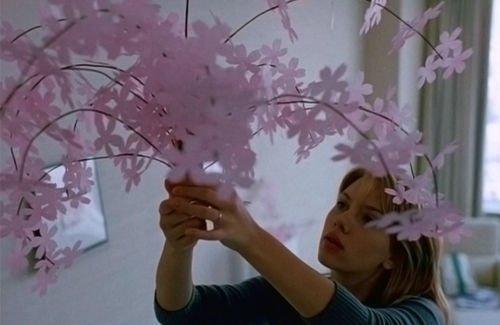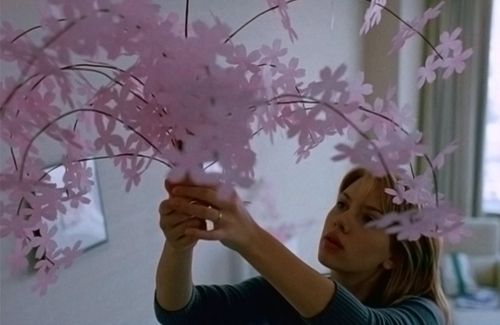 I fell in love with these — and the entire idea of cherry blossoms — after seeing the movie. So, throughout my house, I've made garlands that resemble the mobile that Charlotte puts up.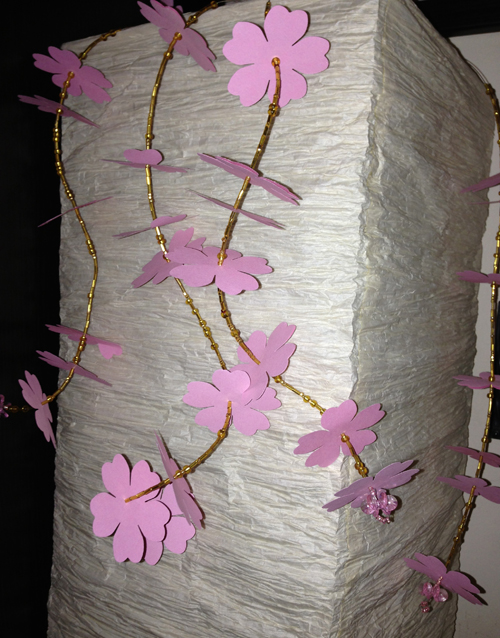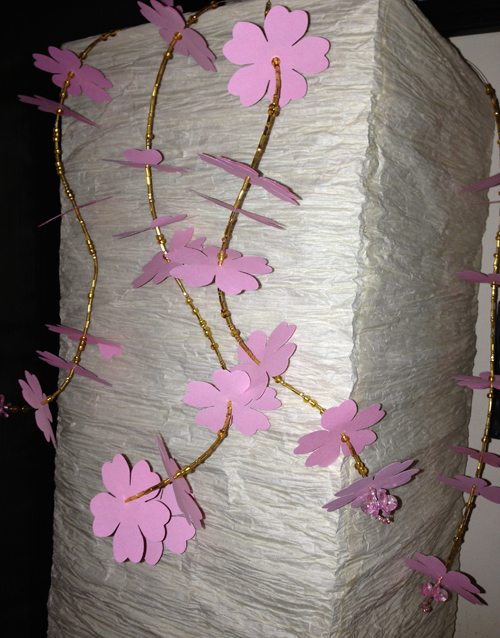 The idea of life being a series of moments, and trying to hold onto to the ones that matter is something I try to keep in mind every day. A lot of people have last wishes — and Lost In Translation plays into mine.
At the end of the film, Bob leaves Tokyo. Yet, as his cab pulls away, he sees Charlotte walking down a street. Hastily he asks the driver to stop and runs after her. He catches up with her and she turns, looking at him knowingly. They hug, Charlotte cries. And Bob whispers something in her ear. Something we can't hear. All we know is she agrees, "Okay." He kisses her. He smiles. He leaves with a sense of happiness and relief.
If I ever find out I'm not going to live much longer, or if I ever have a moment where I feel I can't live much longer, I want to know what Bob said.
I consistently watch Lost in Translation every few weeks, and sometimes I watch it on repeat for days. There is something overwhelmingly comforting about the movie. Something I can't fully describe.
It's just something that tells you no matter how alone you feel in this world, you will be found.