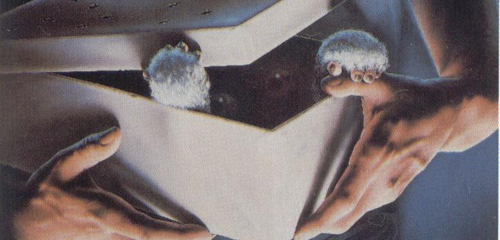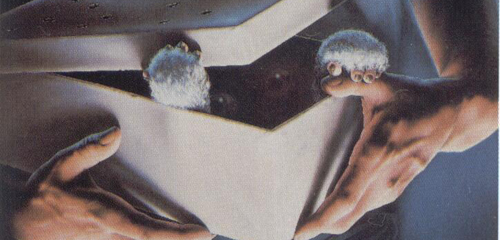 Most people can name some sort of defining point in their childhood that determined the person they'd grow up to be. For some it's a fall from a bike that leads them into the medical field — or the grade school debate team that leads them to politics or law.
For me, it was the countless weekends I spent with my grandma — going to movies and playing dress-up — that led me to become the person I am today.
Grandma was the coolest. Every Saturday I'd head to her house to spend the night. A typical weekend consisted of a trip to Indian Springs Mall where I'd always obtain a small Sprite and a pack of Junior Mints for my movie concessions.
The movies were endless. Sometimes we'd go back and see the same movie twice in one weekend if I was a big enough fan the first go around. And sometimes we'd see the same movie multiple weekends in a row. No matter what, if I was truly into something I collected some sort of memorabilia. Memorabilia that I'd like to share with you.
One of my greatest earliest Grandma memories was seeing the 1984 film Gremlins. It was the summer before Kindergarten and that meant multiple viewings. We all know the story. Inventor dad finds the perfect gift for his son, a rare adorable furry animal called a Mogwai. However, there are some rules that come with this loveable species and if said rules are disobeyed, they'll sprout furballs that can potentially grow into sadistic little scaly creatures.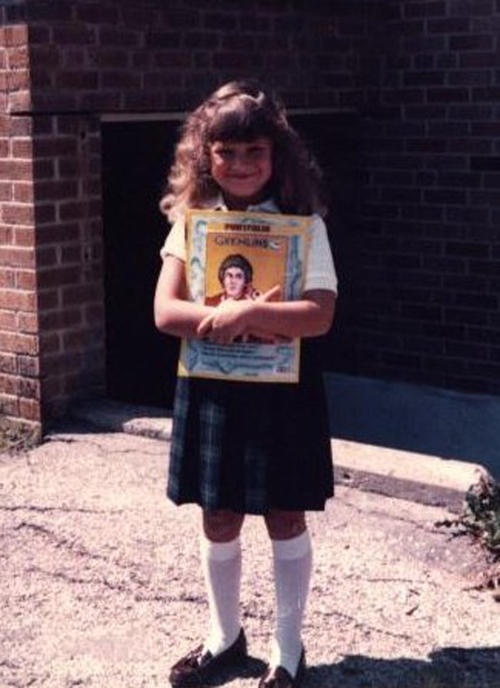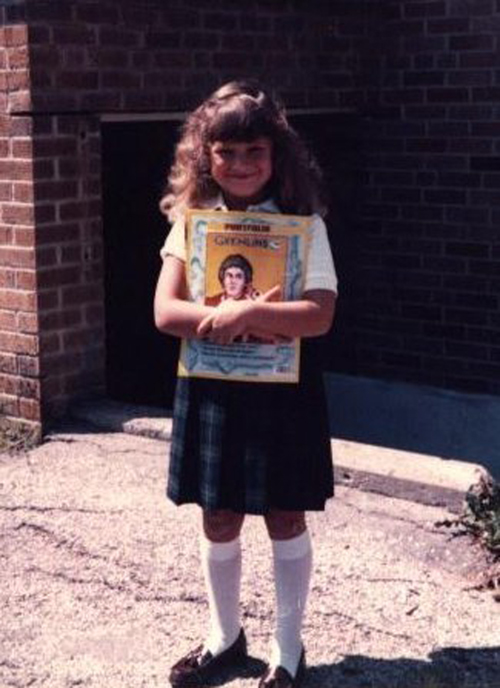 Almost 30 years later, I still love Gremlins. The entire sequence with Mrs. Peltzer battling the little green guys disturbs me. I still can't stomach the blender scene. The pool scene freaks me out. You know what I'm talking about. But as a kid, I was fascinated. I was in love.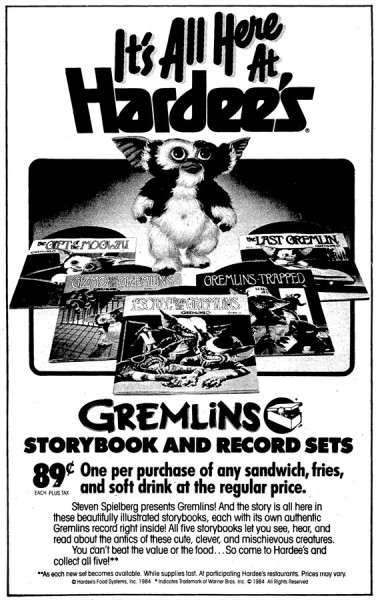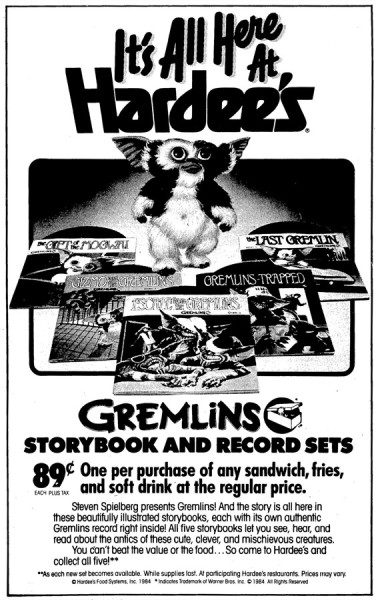 As some fast food chains still do, there was a movie tie in at the Hardee's down the street that summer of 1984. Each week a book with a 45 record was released. If you collected the full 5 weeks, you'd have the entire Gremlins story. As a dedicated 6-year-old, I dutifully amassed these books starting with Gift of the Mogwai.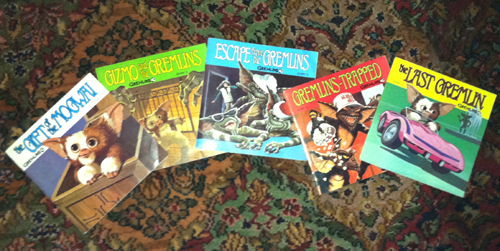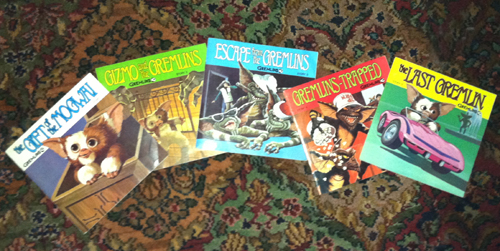 Over the years, sadly, even with great care, a few of the books were lost. That is until a few months ago. I was walking through a local flea market and what did my little eye spy? All five books in mint condition for $8. So many memories of my grandma and me and all those trips to Hardee's came rushing back.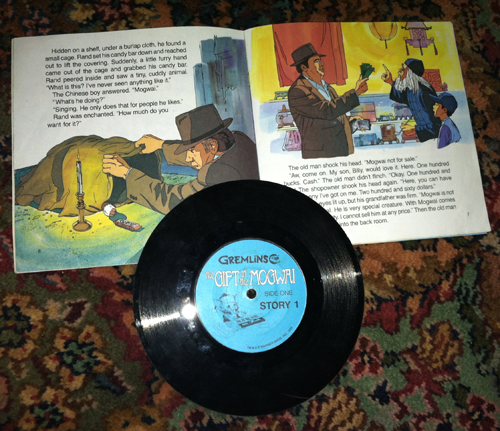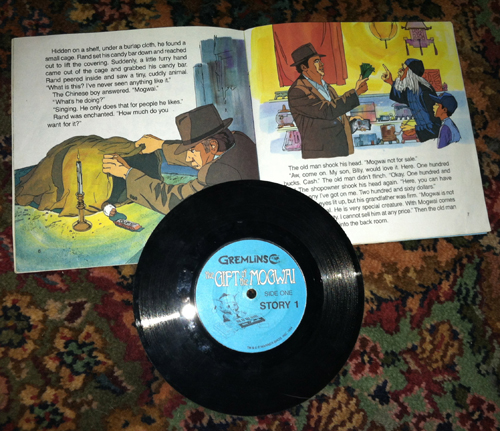 Those books and records weren't the only Gremlins merchandise I acquired as a child. In 1951, Colorforms were introduced to the toy industry. This plastic-based creative toy consisted of paper-thin, die-cut vinyl sheet images and shapes that are meant to be applied to a shiny plastic laminated board. Gremlins actually had two Colorform playsets, I've come to learn. However, I owned the bedroom set.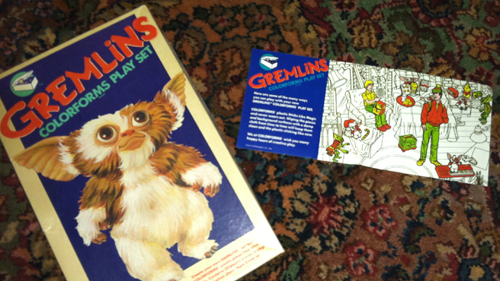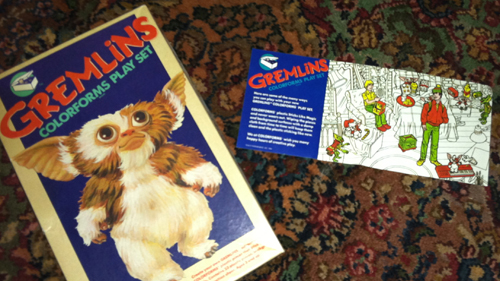 I spent countless weekends at Grandma's up into my teens adoring that thing. I would normally create a random scene, then create the scene shown on the instructions. Through the years I again lost a few pieces — mainly Stripe's scarf and the turned-over milk. Then tragedy struck. See, my grandma was also a surrogate grandma to everyone else — and one of my cousins was being watched by her one weekend in the late '90s and fell in love with my beloved Gremlins Colorforms. Grandma let him take it home. I never saw it again.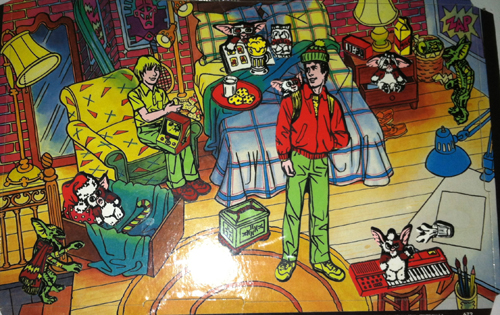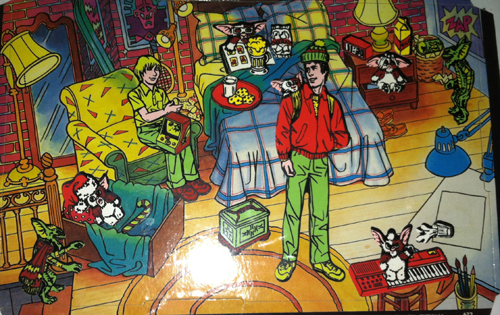 Well, of course I'm showing it to you now because through the beauty of eBay, I was able to purchase a complete set once more as an adult. The moment it arrived in the mail, I opened it and set it up as I would have as a kid. Be it two small items that I have, the memories they hold and the fascination that still captures me when I look at them is the reason they are so dear all these years later.
Some people think growing up means you have to give up those childhood things you loved. Or at least you have to incorporate them in a more adult manner — like that debate team kid becoming a lawyer. For me, I say to hell with being an adult. Yes, I will pay my mortgage, but if I have money left over, I'm going to keep collecting the things I loved most as a kid.
After all, they made me who I am today.