The great thing about Fandomania is that it includes fandoms of all shapes. As a period drama and history fan, I fell in love with this show. Versailles is a fairly new show that originally aired on the Ovation network. Viewers can enjoy it on Netflix. The show is an intriguing journey during an exciting age in France. The costumes are enough to draw one to the show. I feel transported away from reality when I watch it. I highly recommend you take a gander at it.
What Is It?
Versailles is a historical drama about the Sun King, Louis XIV. It shows his struggles of ruling France and building his famous palace. There are intrigues, and stunning imagery abounds on the show. If you are a fan of Athelstan from Vikings, you can seem him revived as the Sun King. There are many interesting characters on the show to keep you interested. My personal favorite is Athenais.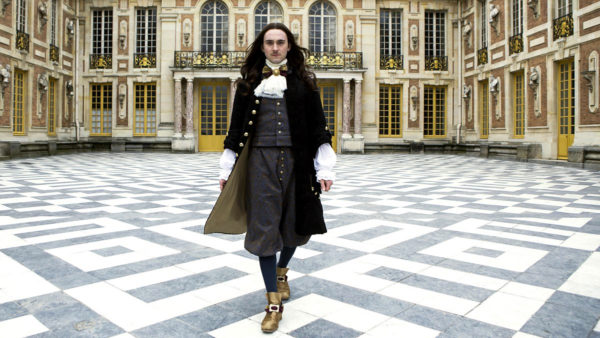 Reasons to Binge:
You will like the show if you enjoy period and historical dramas. The events have a fictional spin, of course. But there is enough fact to keep you hooked. I like seeing how Versailles went from a swampy hunting lodge to the palace tourists flock to each year.
George Blagden's King Louis is amazing. He is poised, quiet, and immensely commanding. He doesn't have to shout to get his point across. Another excellent character is Athénaïs de Montespan. Unlike Louis's other mistresses, she controls her intelligence and beauty.
The costumes! I know 18th-century clothing was impractical and cumbersome. However, they are amazingly detailed and stunning. I could spend an entire episode gazing at the costumes.
The Philippe and Louis drama makes the show interesting. Phillippe wants to be acknowledged as more than just Louis's brother. Louis wants to trust Philippe, but power always corrupts. The dynamics between the two brothers are compelling.
The opening theme song is amazing. I know it's not a reason to watch a television show, but it reflects the essential heart of the series.
Not Your Cup Of Tea If…
You don't like period dramas. Or if you are offended by nudity or other adult themes. Also, you have to wait for season 2 to see how events turn out. Watch what you like!